1. In the Teesnap Administration portal click on INVENTORY on the left hand column of the page in the red box. Then click on PRODUCTS in the green circle.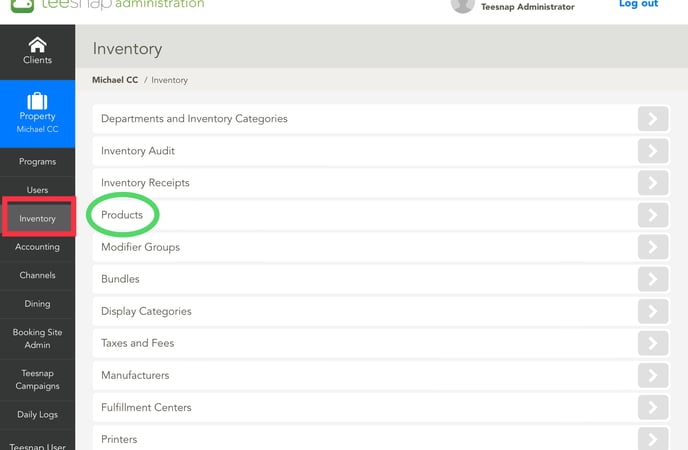 2. Select a product to upload an image to by clicking on the grey pencil icon on the right side of the product listing. In our case we are using the Titleist AVX Sleeve.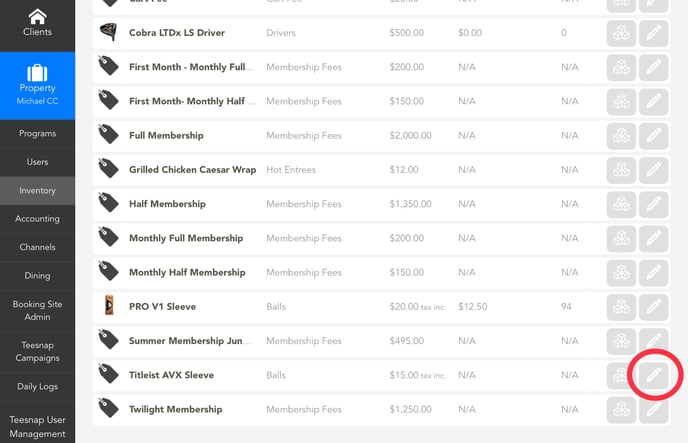 3. An edit product window will appear, you will click CONFIGURATION in the red box then click on SELECT A FILE. From here a drop down will appear to upload an image.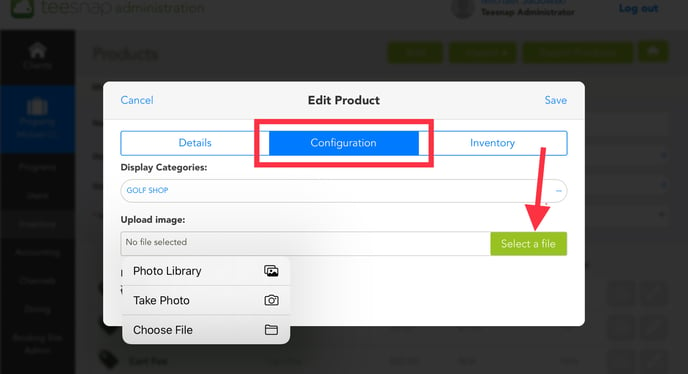 4. After selecting your image file click on SAVE in the upper-right hand corner of the edit product window. You will see the updated image in the product list on the admin portal.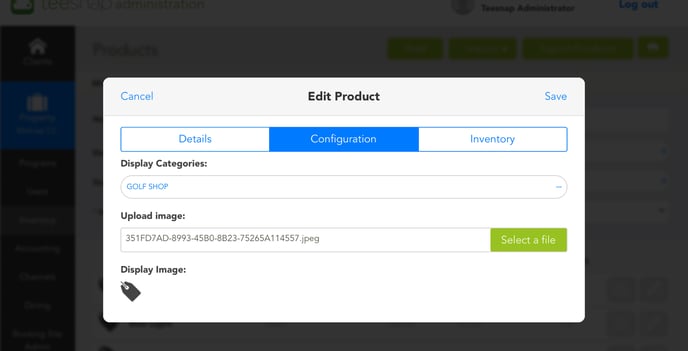 5. To verify this image made it to the Teesnap app on the iPad simply login and select the department assigned to the product.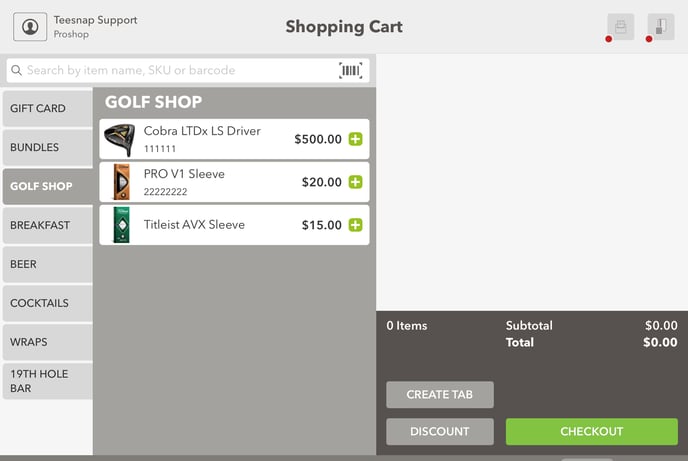 If you have any questions, please do not hesitate to reach out to Teesnap Support by emailing us at support@teesnap.com or calling 844-458-1032.