This article is a step-by-step guide on how to edit bundles.
1. To edit a bundle, open the "Inventory" tab.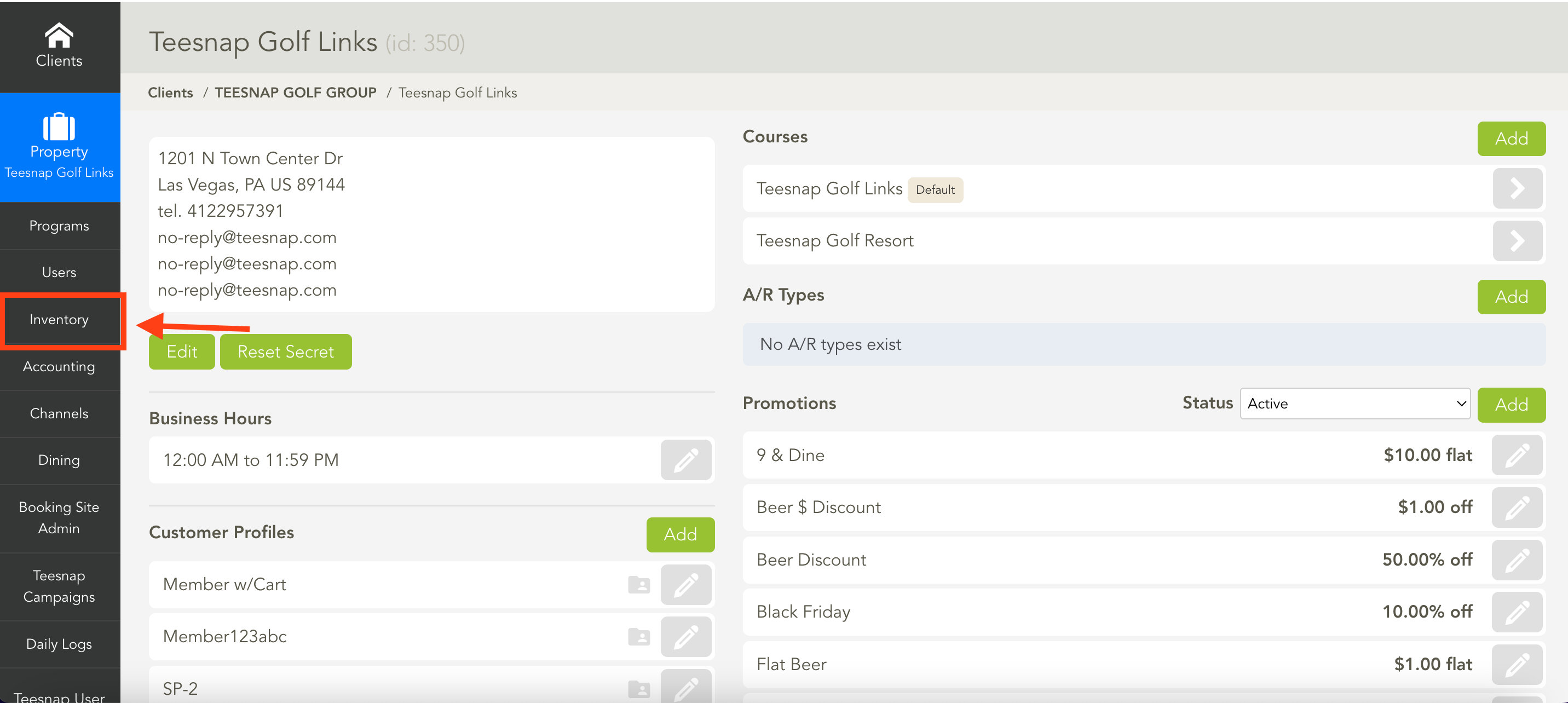 2. When in the inventory tab, open "Bundles".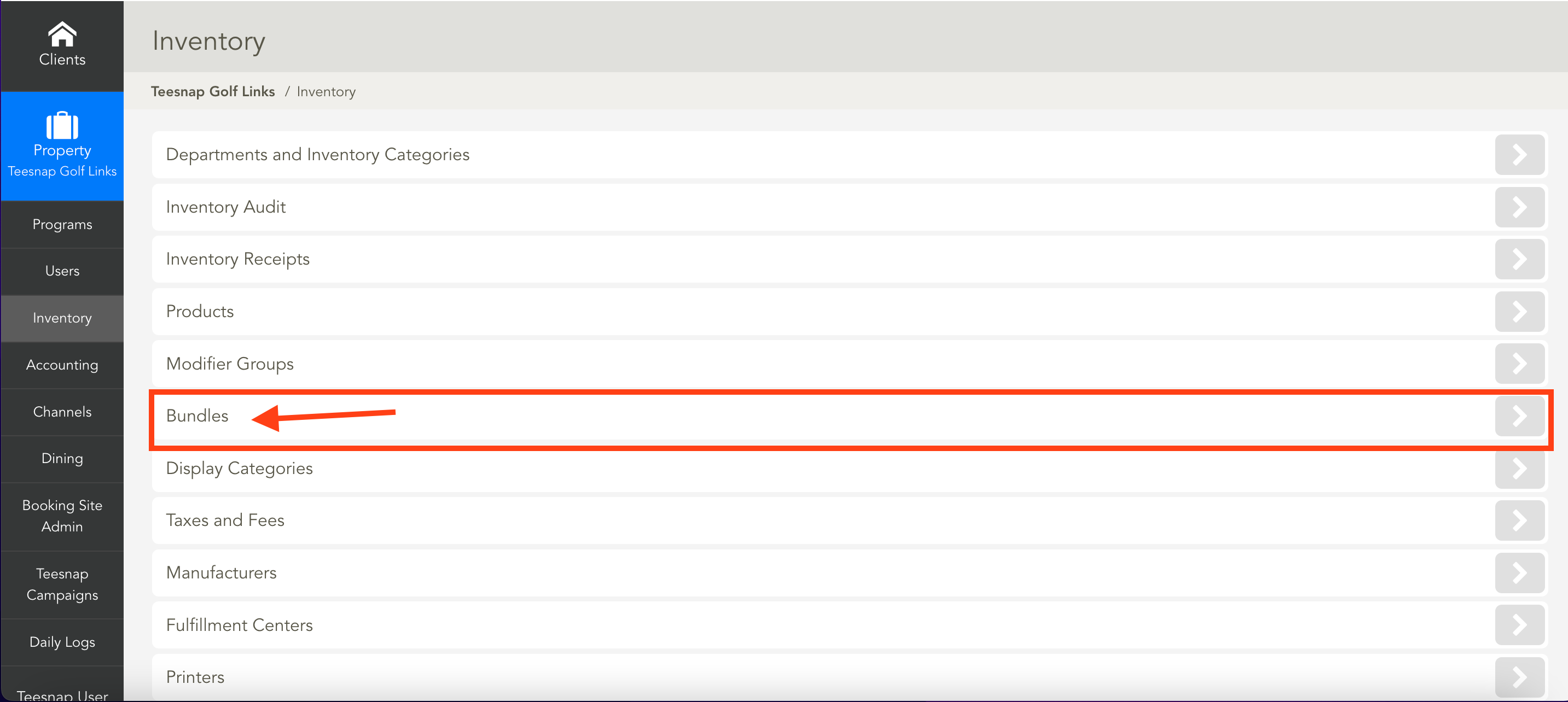 3. Once under bundles, select the "pencil" icon to edit the bundle.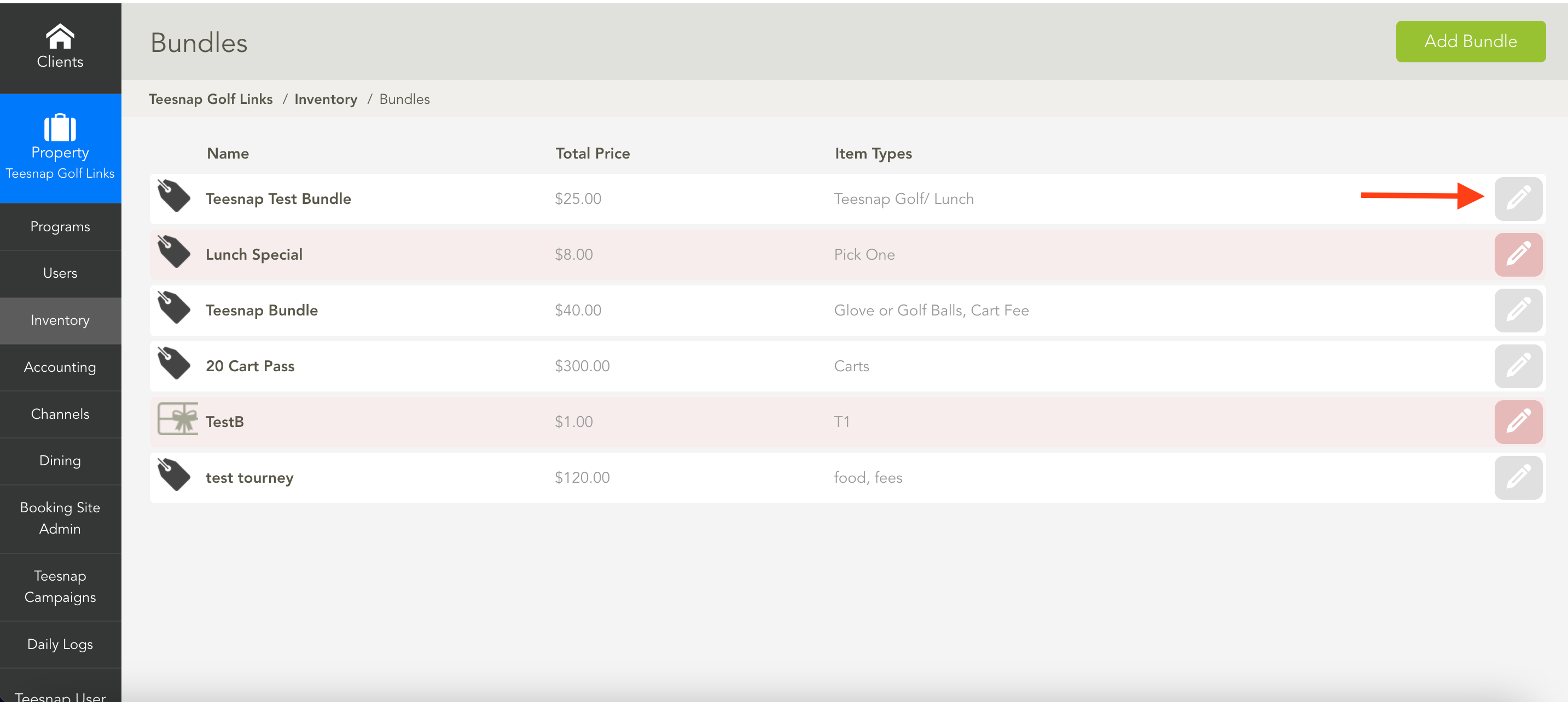 4. The edit bundle page will come up, select "Item Type".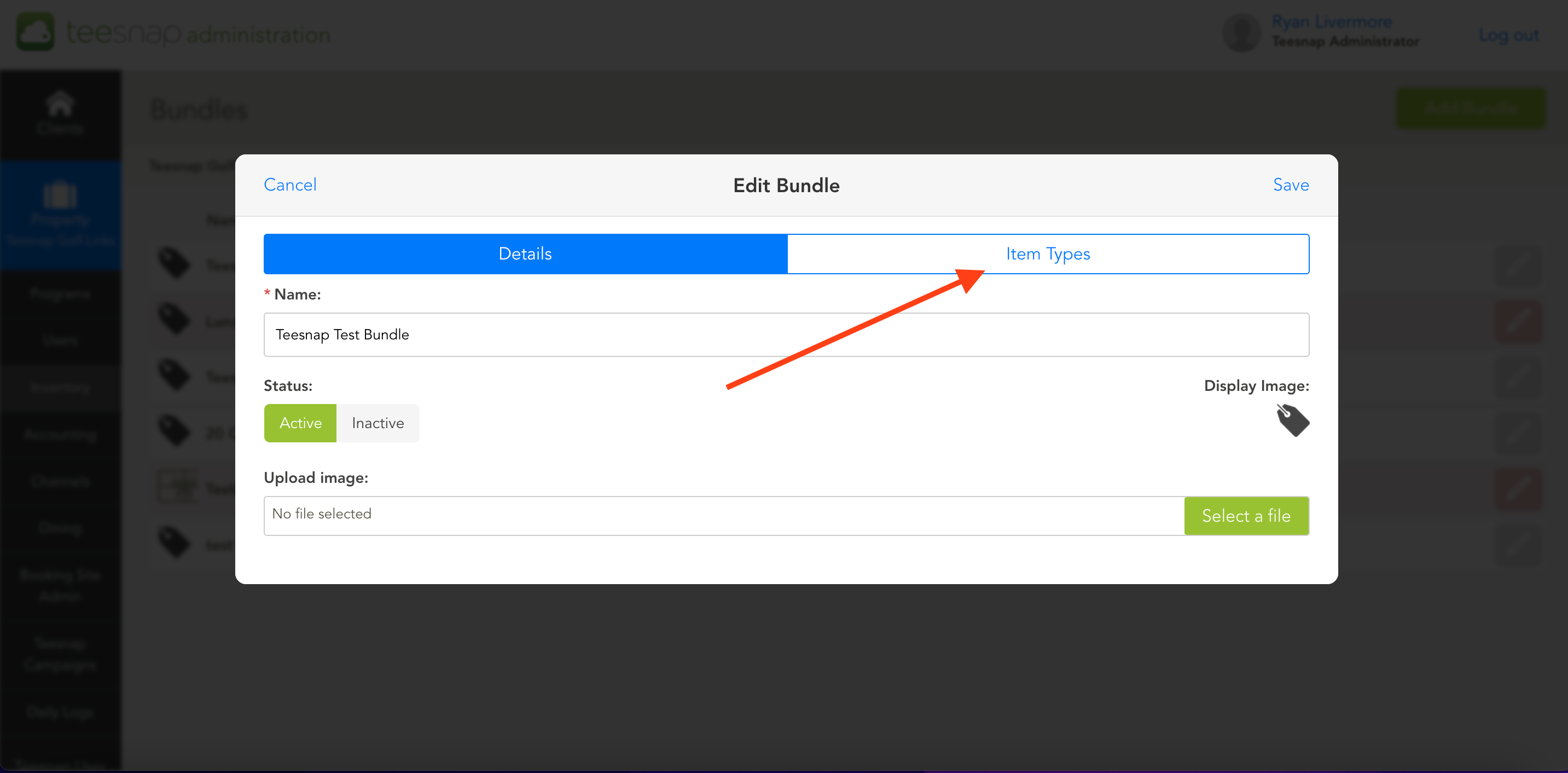 5. Select the pencil icon to edit the items within the bundle.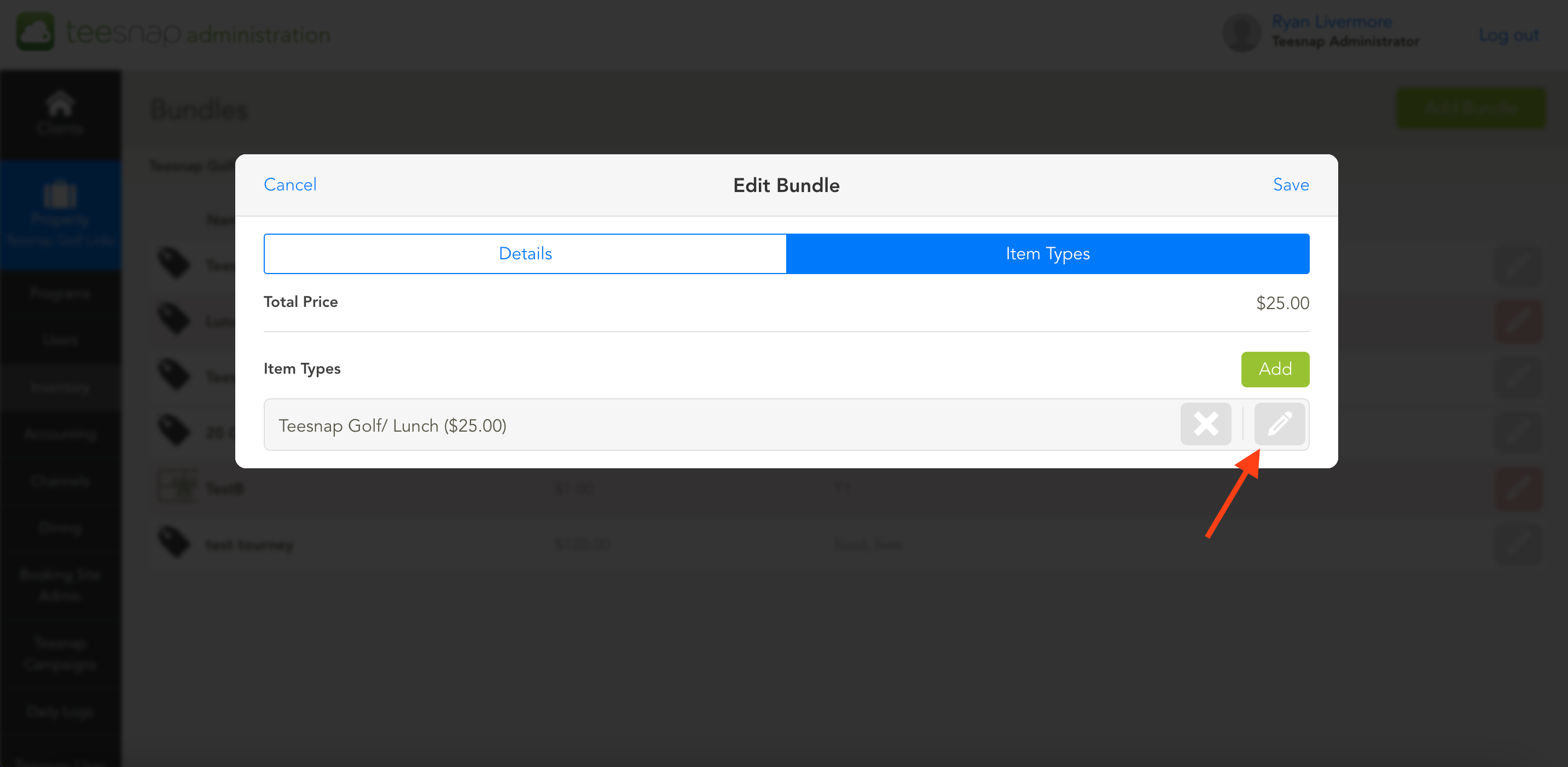 6. The Name, Price, and Products can be adjusted or edited. In this case, we will change the products. We will remove the hamburger, and add a Hot dog / Coors Light.
7. If you like the adjustments you have made, select "Save." To edit other bundles repeat the steps.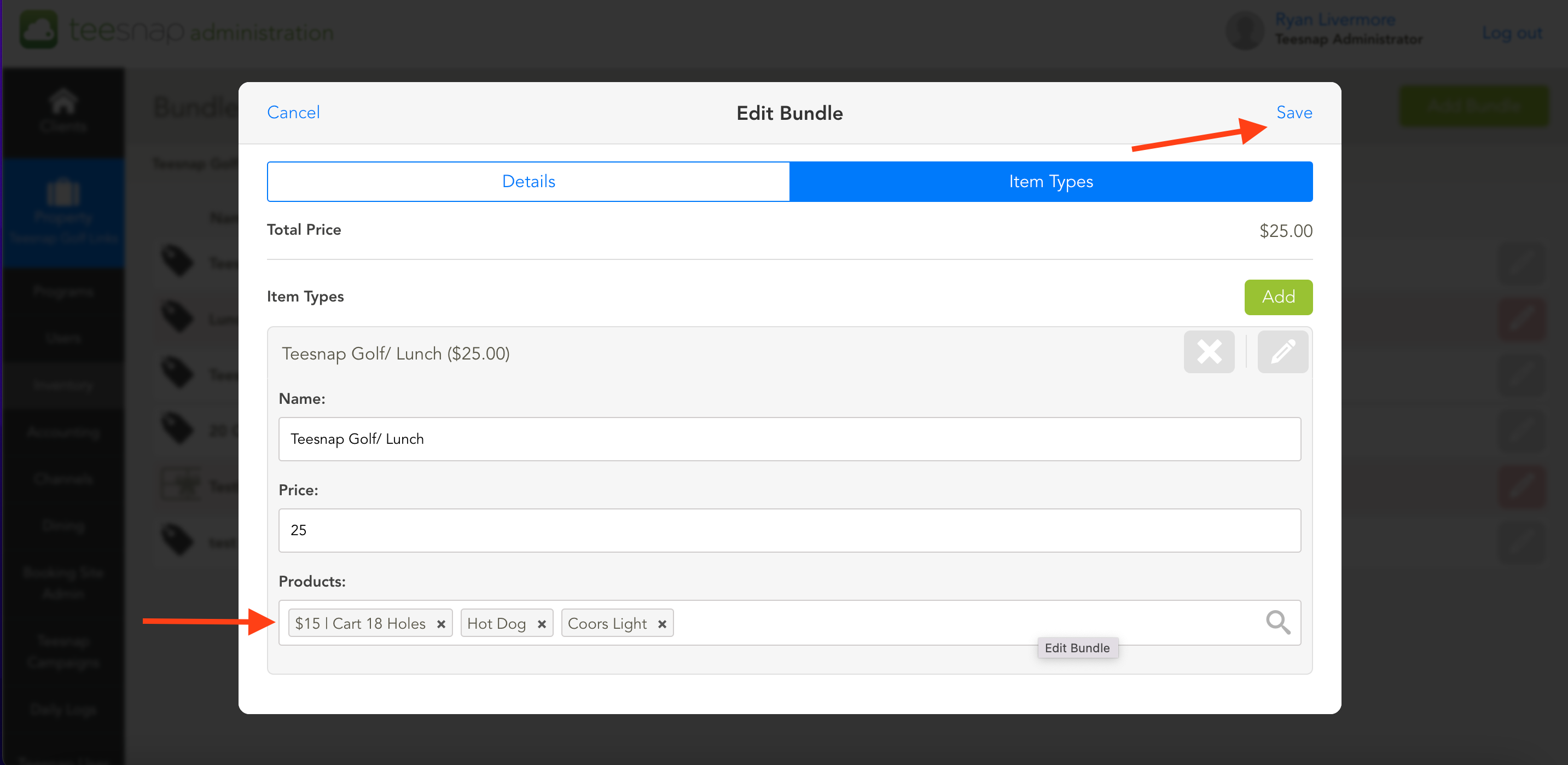 If you have any questions, please do not hesitate to reach out to Teesnap Support by emailing us at support@teesnap.com or calling 844-458-1032