In this article, you will find a step-by-step guide to editing user permissions.
1. To "Edit" a user permission, start by opening the users tab in the admin portal.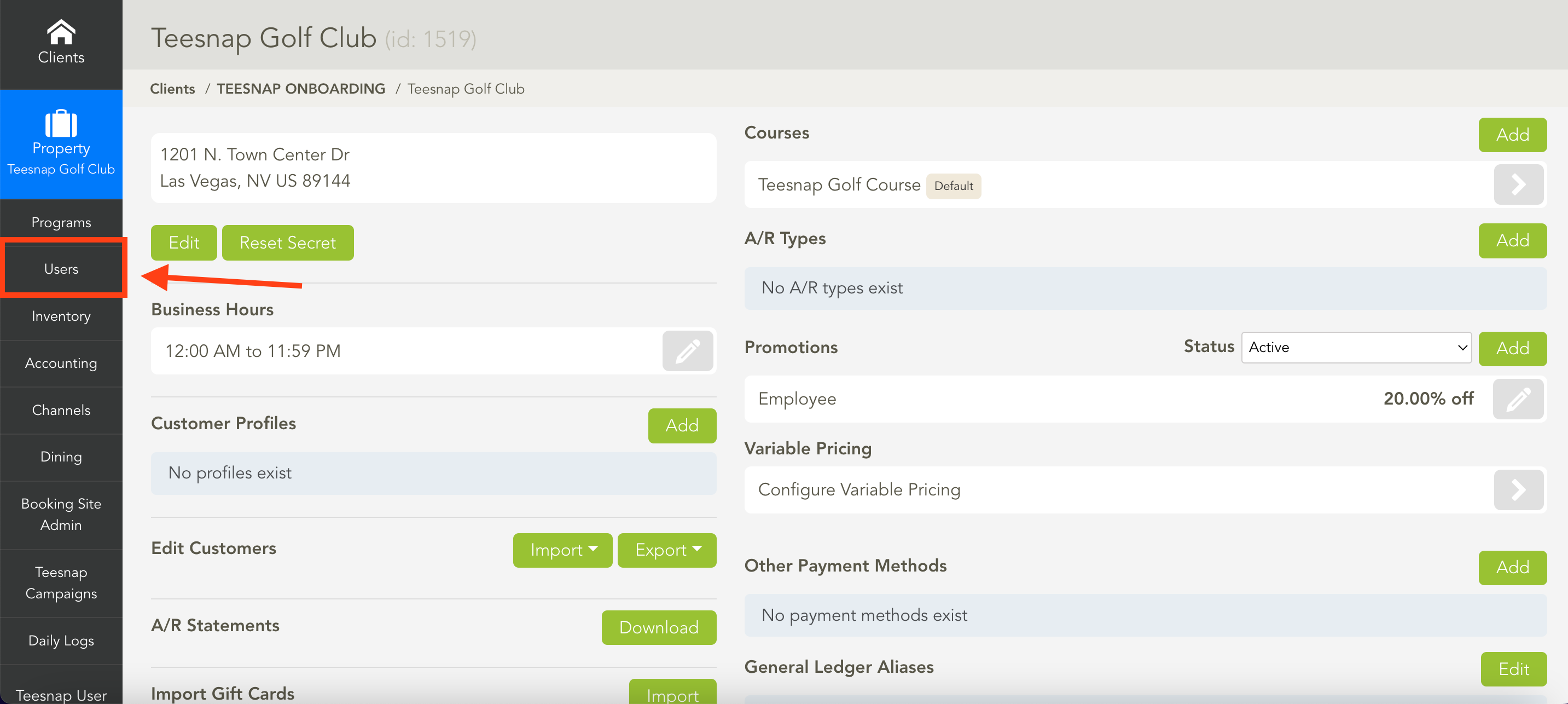 2. Once in the "Users" tab, select the user role you would like to edit. To edit it, click on the pencil icon.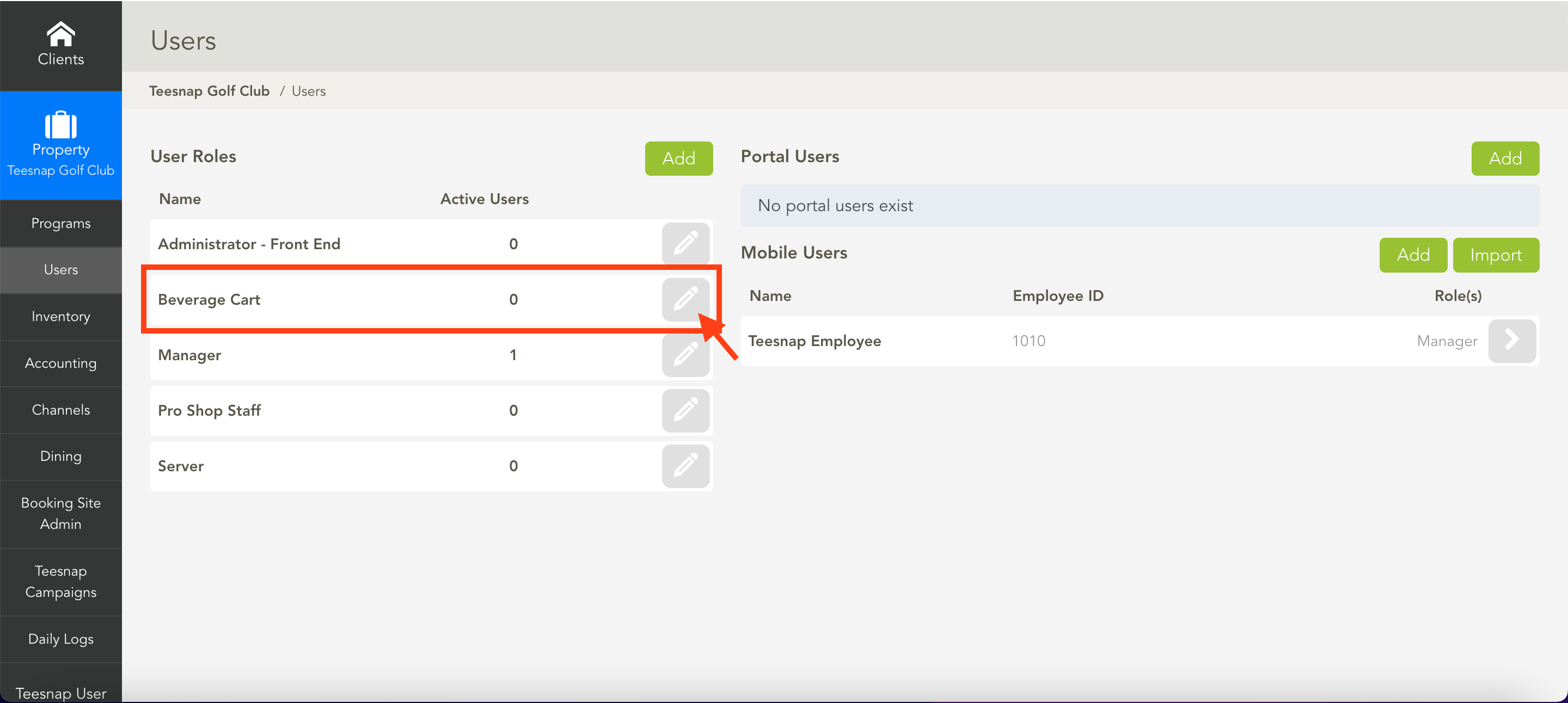 3. Now you can toggle on any permissions you would like to grant that specific user roll. In this example, we will be toggling on "Process Refund."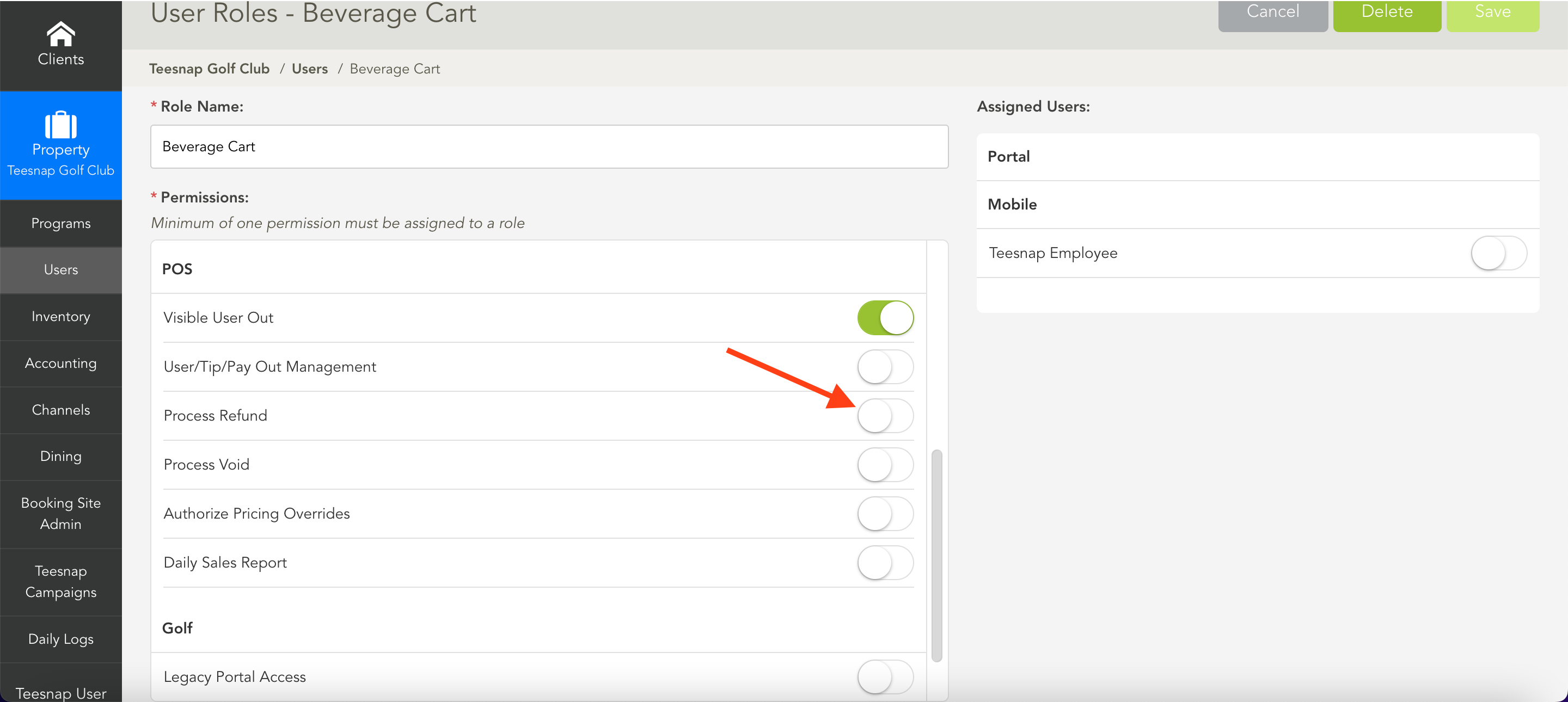 4. Now that the process refund has been toggled on, select save. Repeat the steps to edit user permissions.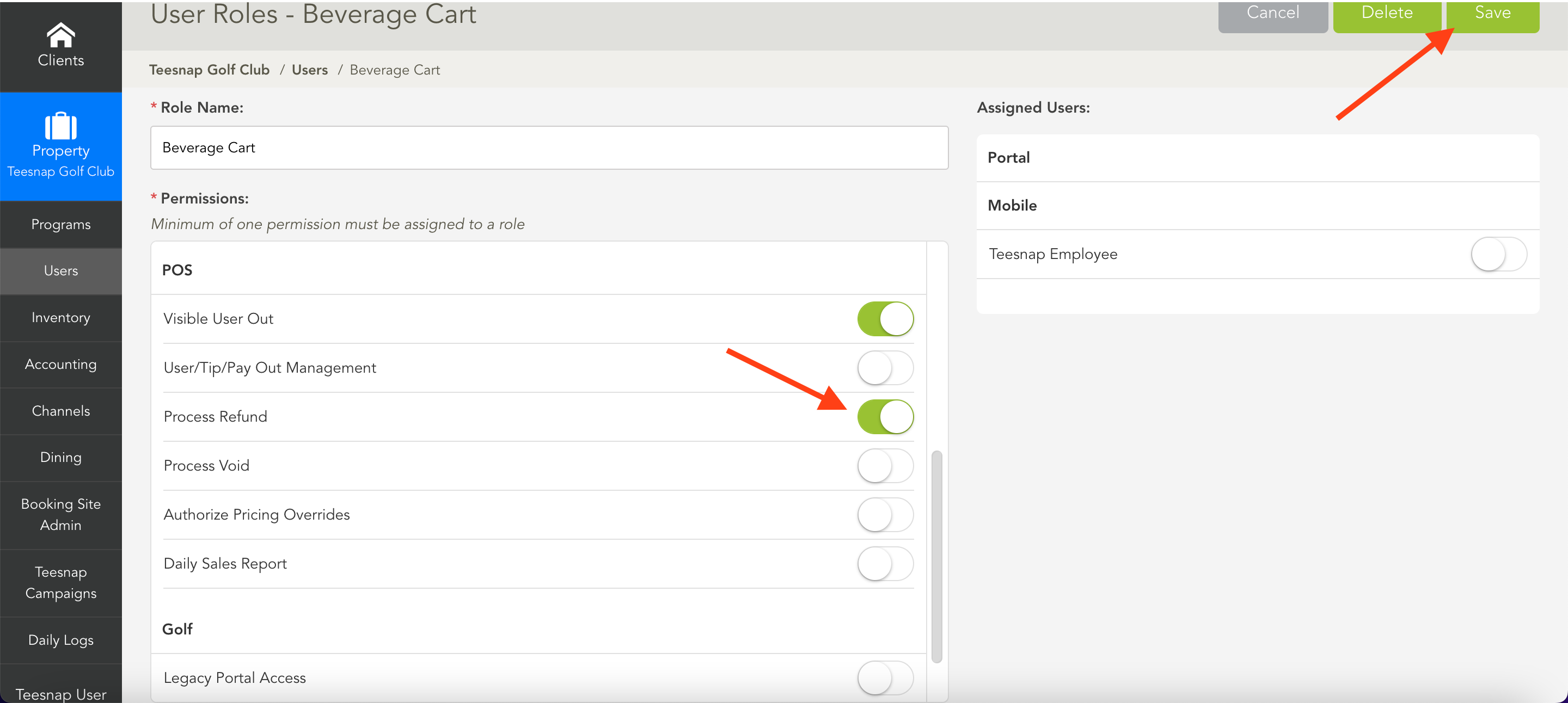 If you have any questions, please do not hesitate to reach out to Teesnap Support by emailing us at support@teesnap.com or calling 844-458-1032