This article will explain how to enter tips on a pre-authorized transaction.
1. First you will need to create a new tab. Enter the tab name, number of covers, and customer name. To pre-authorize a credit card click on CREDIT CARD.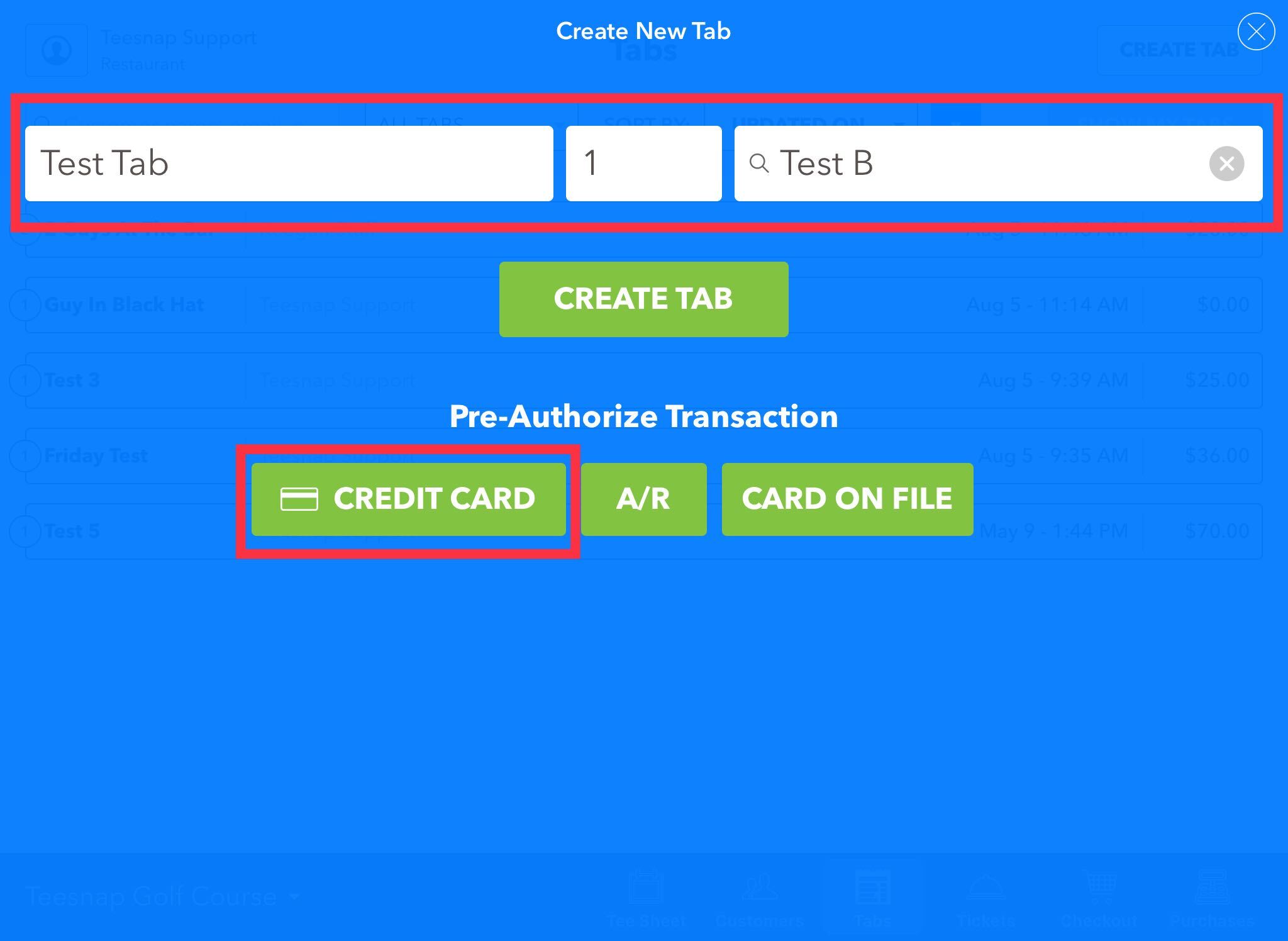 2. Here you will enter the credit card information. Name on the credit card, CVV, and expiration date. Click SUBMIT in the lower right-hand corner to proceed.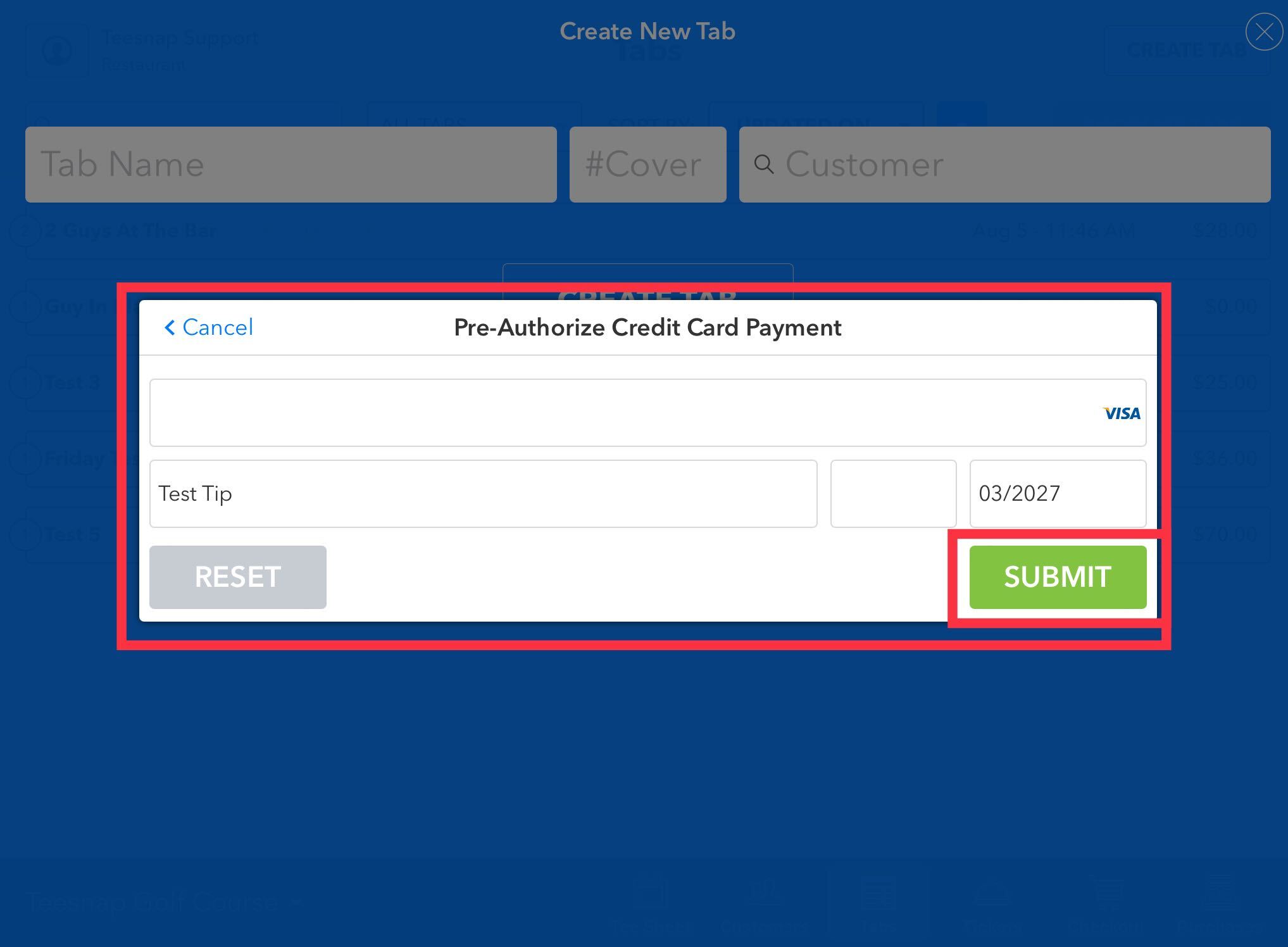 3. You will be prompted with a message that the credit card has been pre-authorized. Click the green CONTINUE button to add a product(s) to the tab.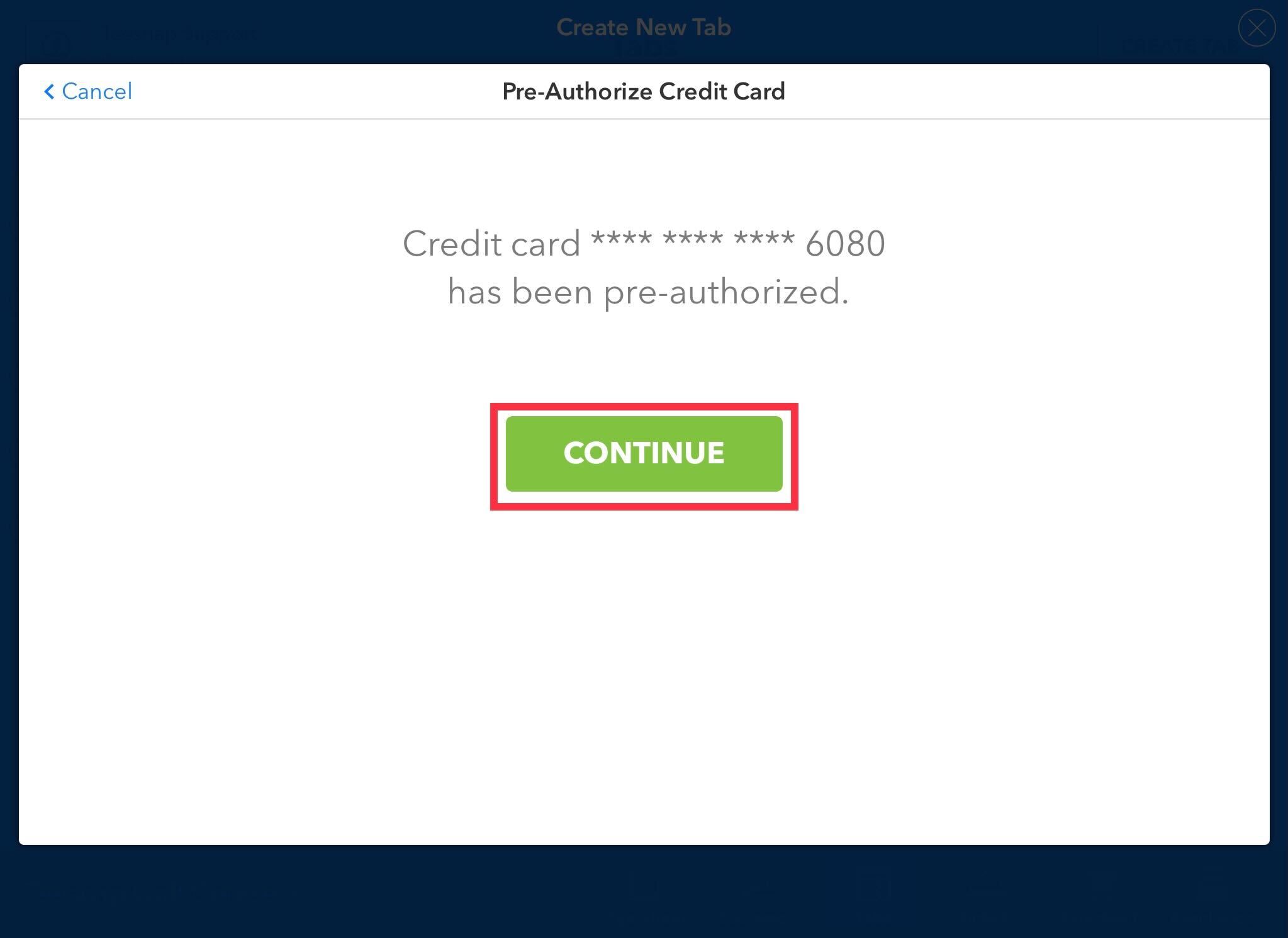 4. We added one Bud Light to the tab. To add tips to the pre-authorized transaction, click on the tabs icon in the top left-hand corner of the screen.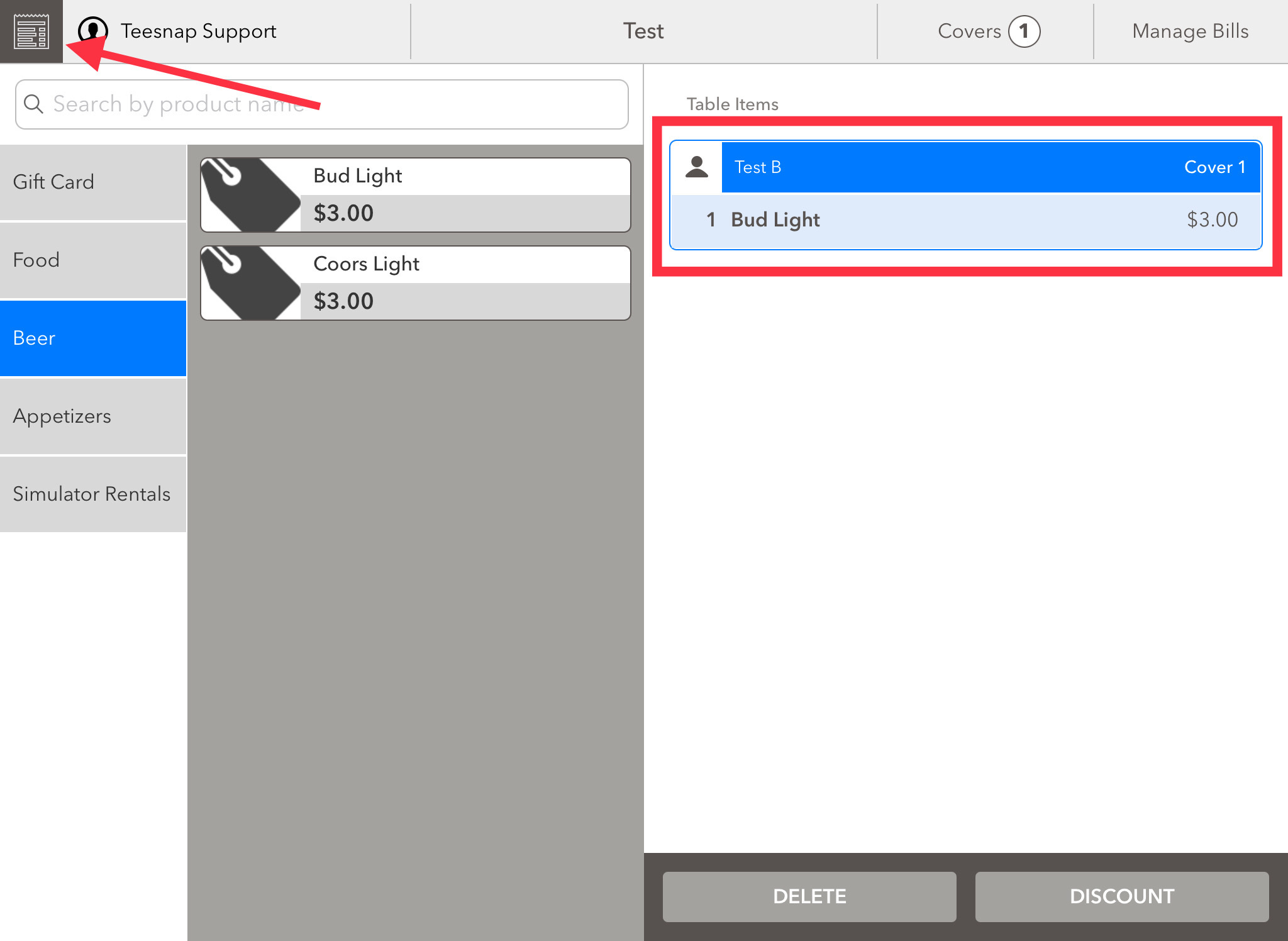 5. Click on the USER ICON on the top left, then select ENTER TIPS at the bottom of the user menu.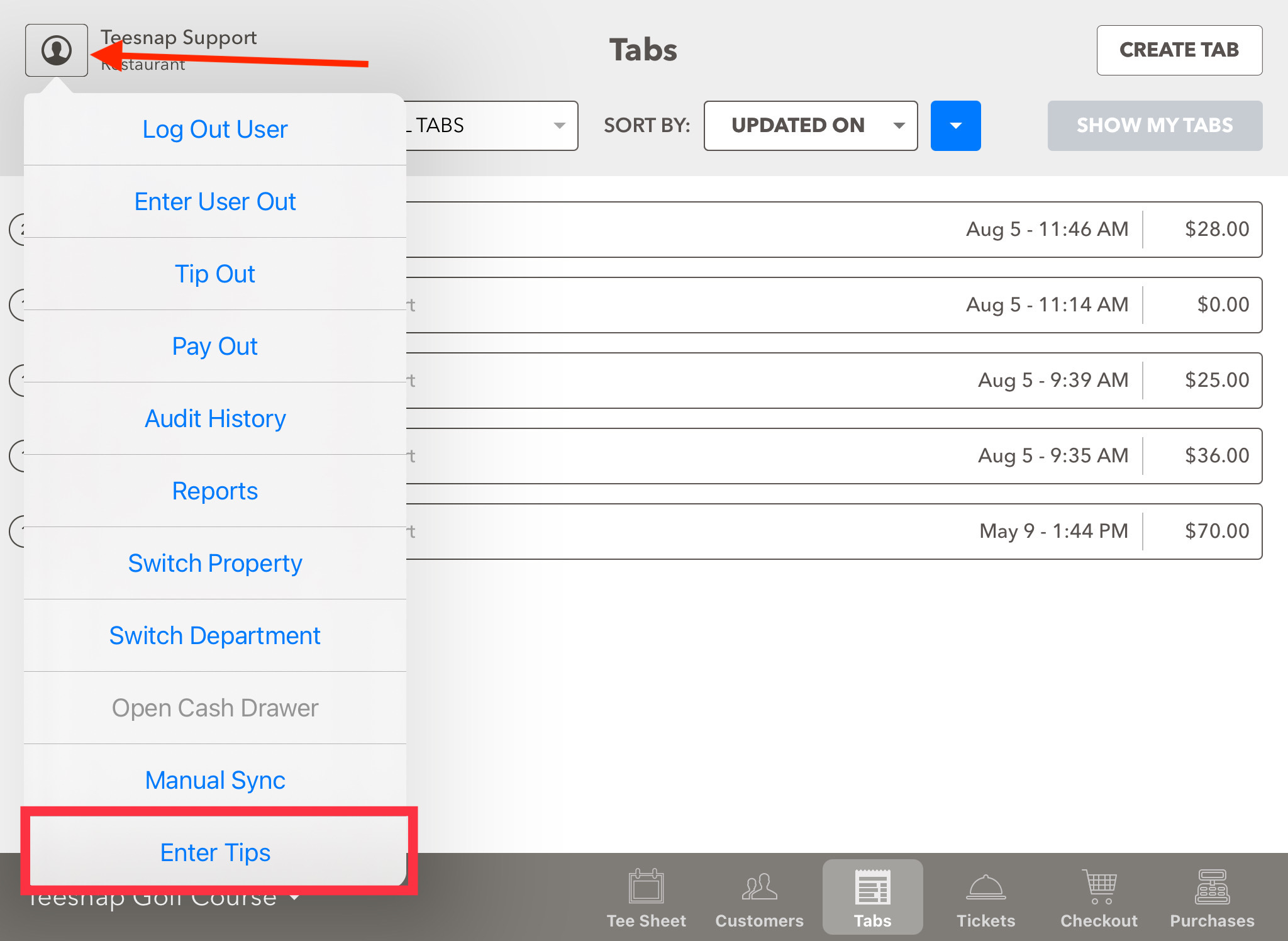 6. Here you will see the pre-authorized transaction for one Bud Light ($3). Simply input your tip amount into the tip box.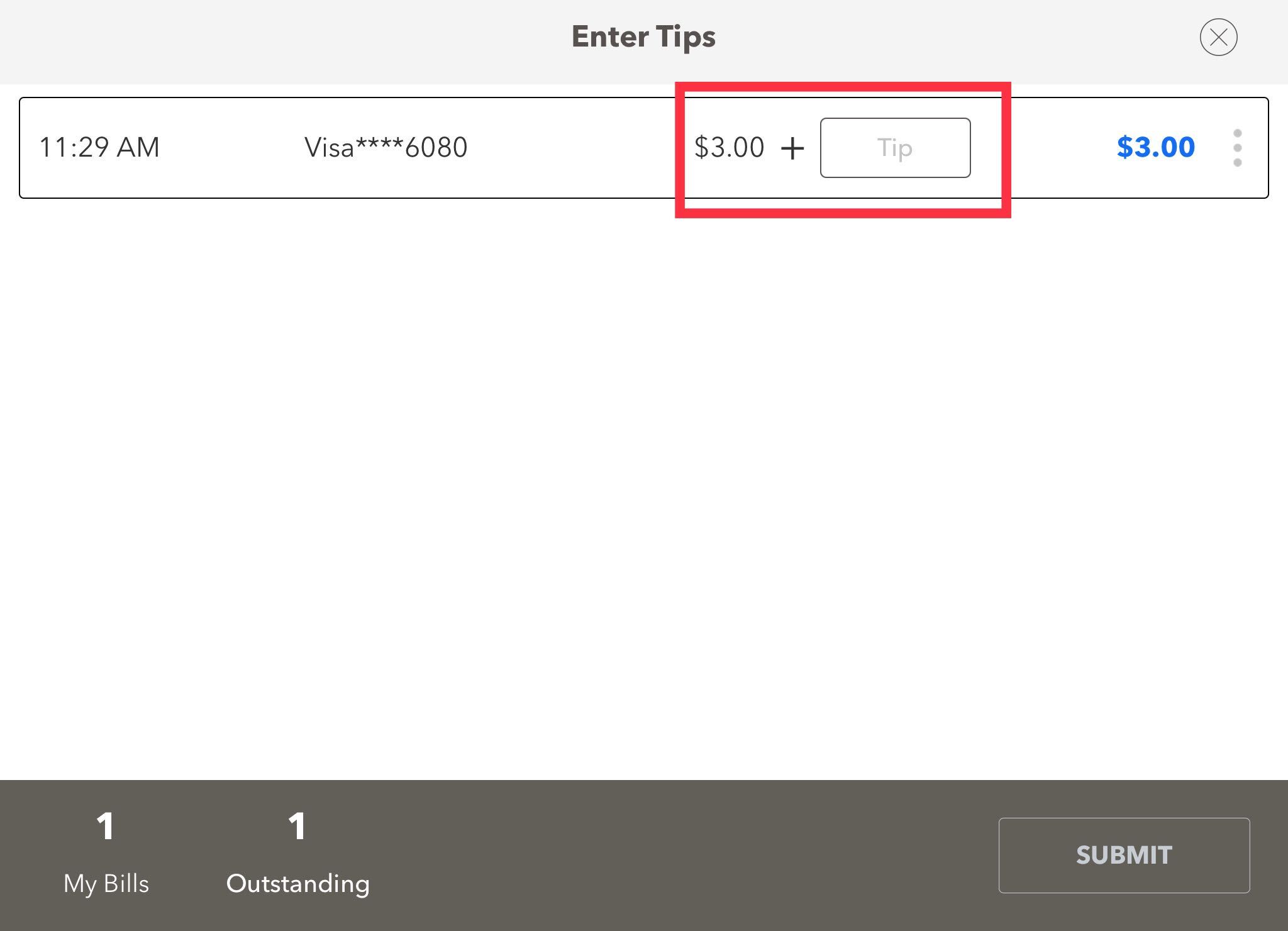 7. We entered a $2 tip. You will see the transaction total of $5 listed on the right-hand portion of the screen. To complete this transaction click SUBMIT 1 BILLS in the lower right corner of the screen. Repeat these steps to enter tips on a pre-authorized transaction.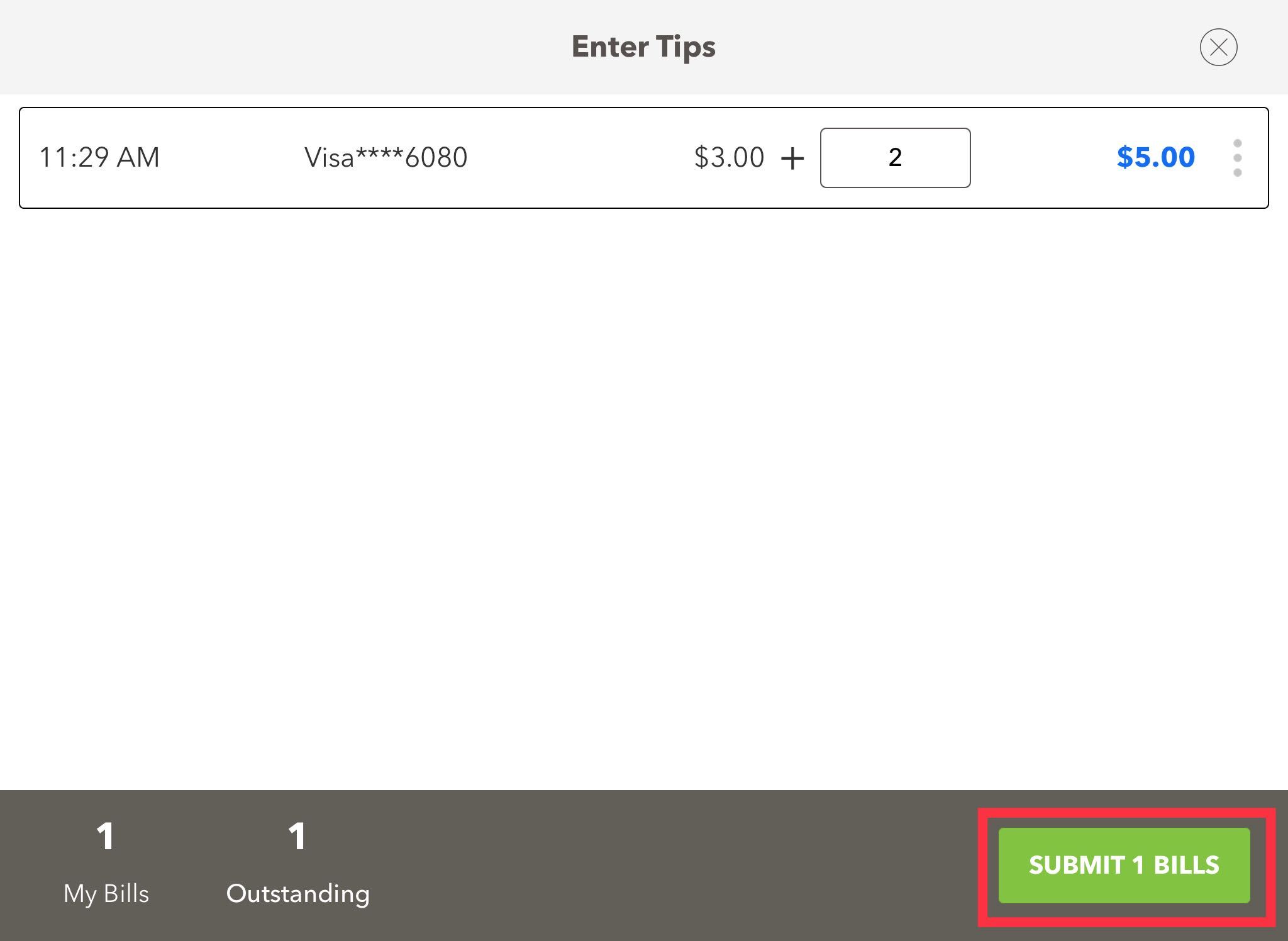 If you have any questions, please do not hesitate to reach out to Teesnap Support by emailing us at support@teesnap.com or calling 844-458-1032