When you take the time to write a good email, you can easily re-use it for the future. Here's a quick step-by-step on how to copy a previous campaign.
Click on Campaigns
In the Search Bar, type in the name of a previous campaign or keywords from it
Select Sent Campaigns from the drop-down
Scroll over the right of the date of the campaign you wish to copy
A Copy button will appear
Select Copy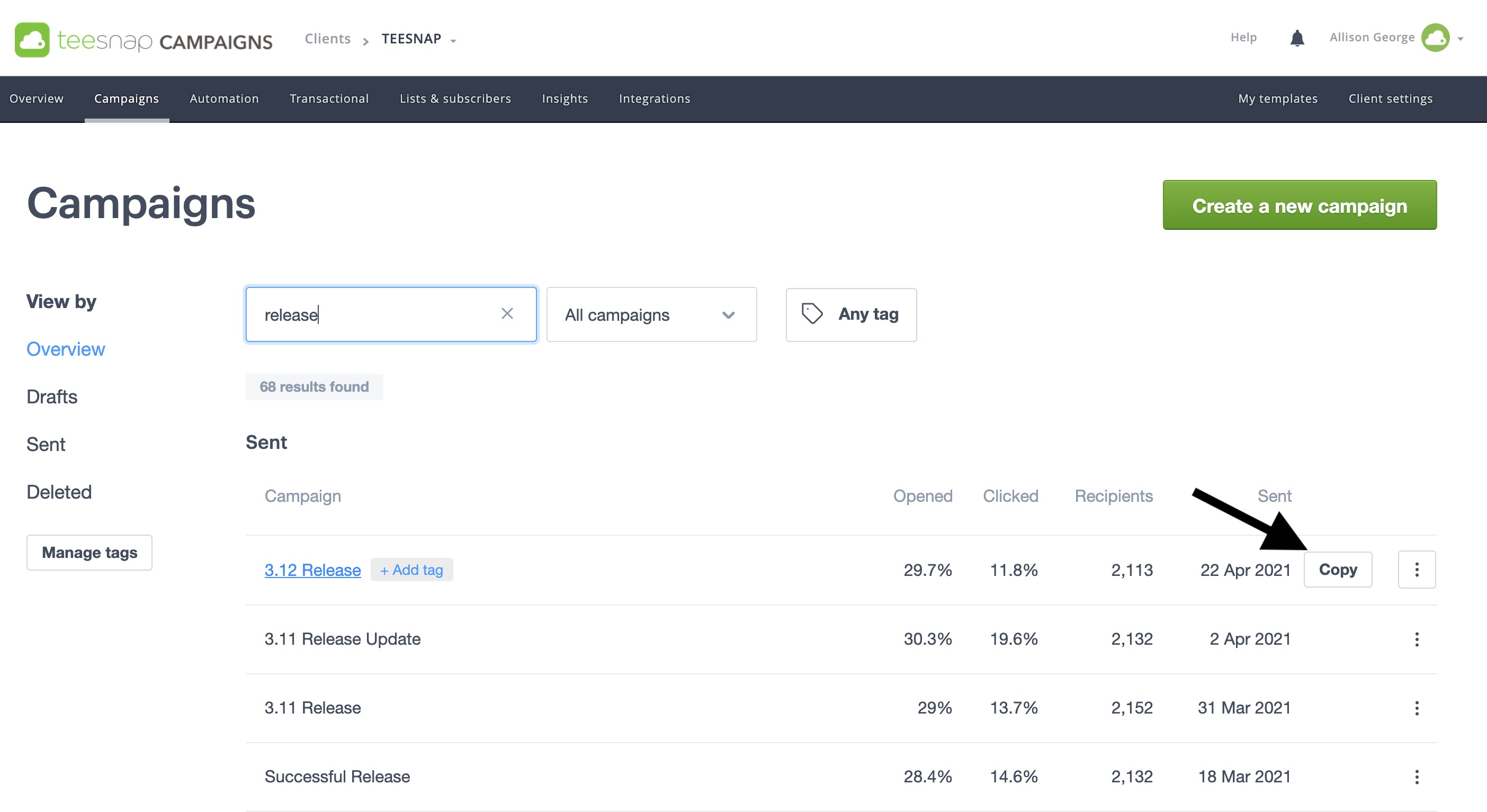 On the Left, select Drafts
Find your copied campaign to begin editing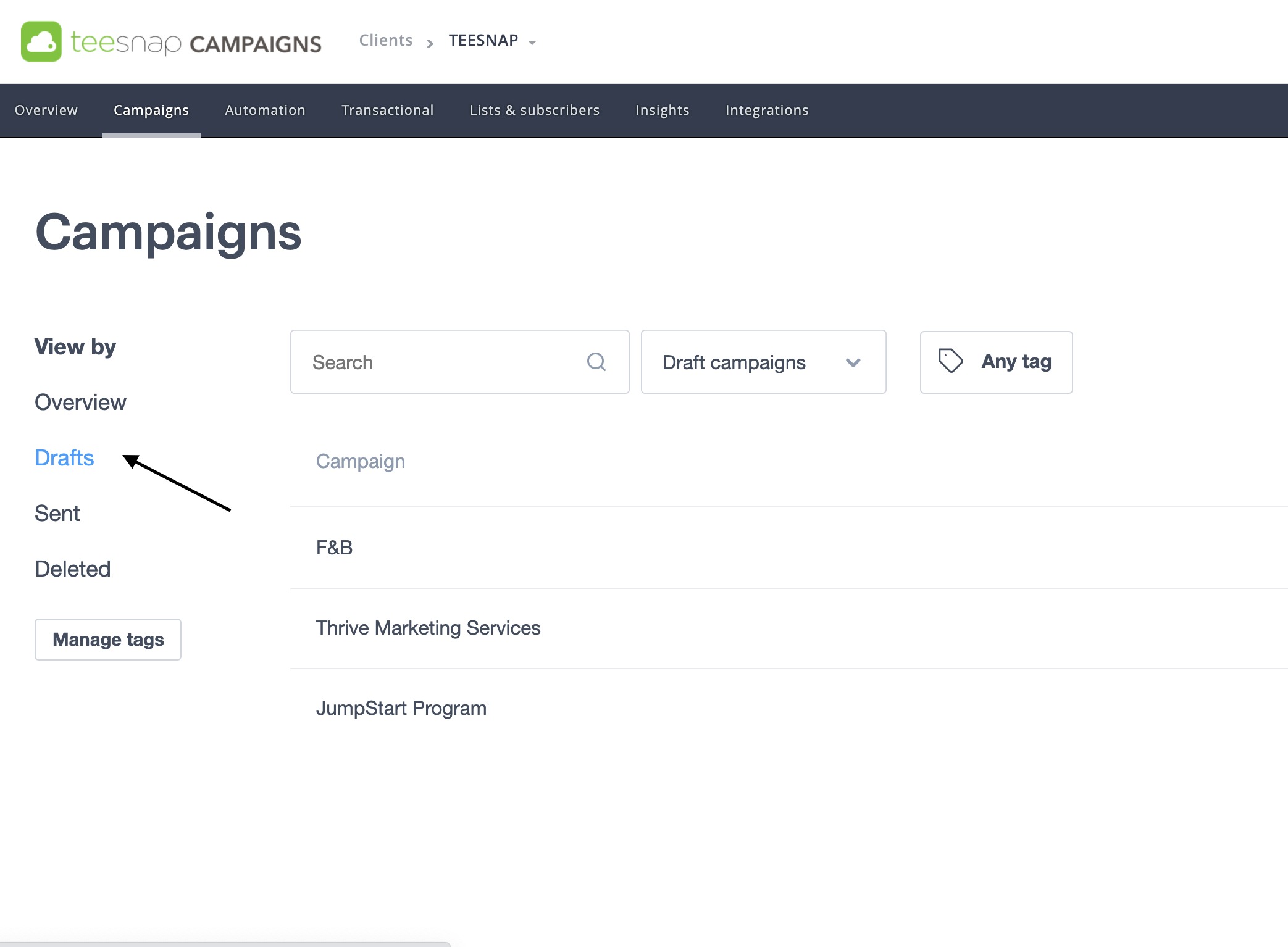 If you have any questions, please do not hesitate to reach out to Teesnap Support by emailing us at support@teesnap.com or calling 844-458-1032.