This article describes the process for making a transaction tax-exempt.
To make a transaction tax-exempt, first, make sure the desired products have been entered into the Shopping Cart. Once all products have been added, select CHECKOUT.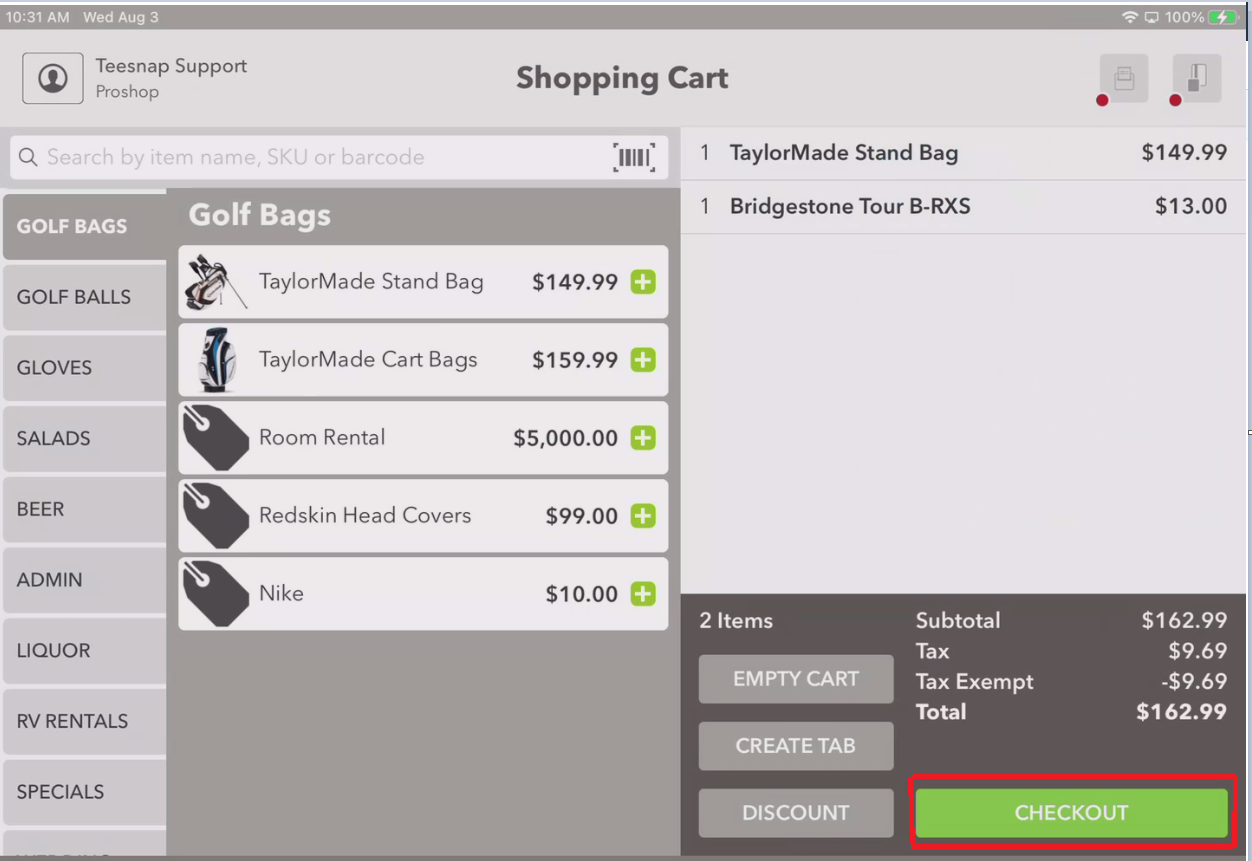 In order to flag a transaction as tax-exempt, a customer MUST be selected from the customer database, and the CHECKOUT AS GUEST function CANNOT be used. To select a customer, type search criteria (first name, last name, email, or phone) into the Customer Info section. Select a customer to add to the transaction.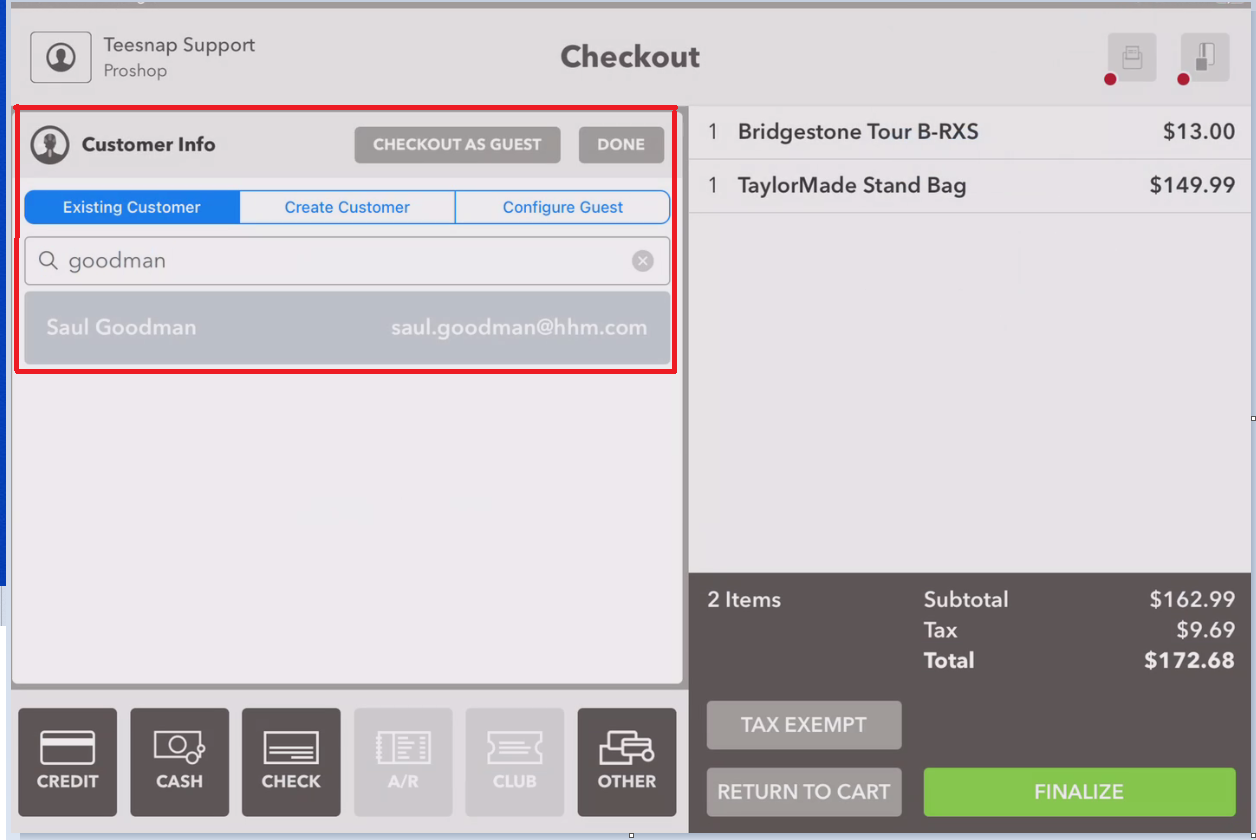 Now that the customer has been selected and added to the transaction, you may now select the TAX EXEMPT button to continue.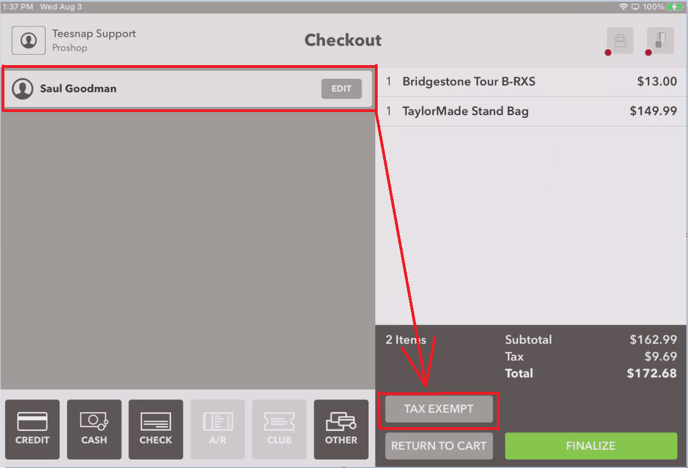 The Tax Exemption screen now appears. Enter the EIN or Name and select APPLY.

Note now that the tax has been removed from the transaction.