How do I assign a product unit cost?
This article describes how to add a product unit cost in Teesnap.
In order to change or add the unit cost of a product, log into the Teesnap Admin Portal at admin.teesnap.com. Go to Inventory then Products.
Search for the product in question then select Edit Product.
In the Edit Product window, go to the Inventory tab. Enter in the new unit cost and hit Save when complete.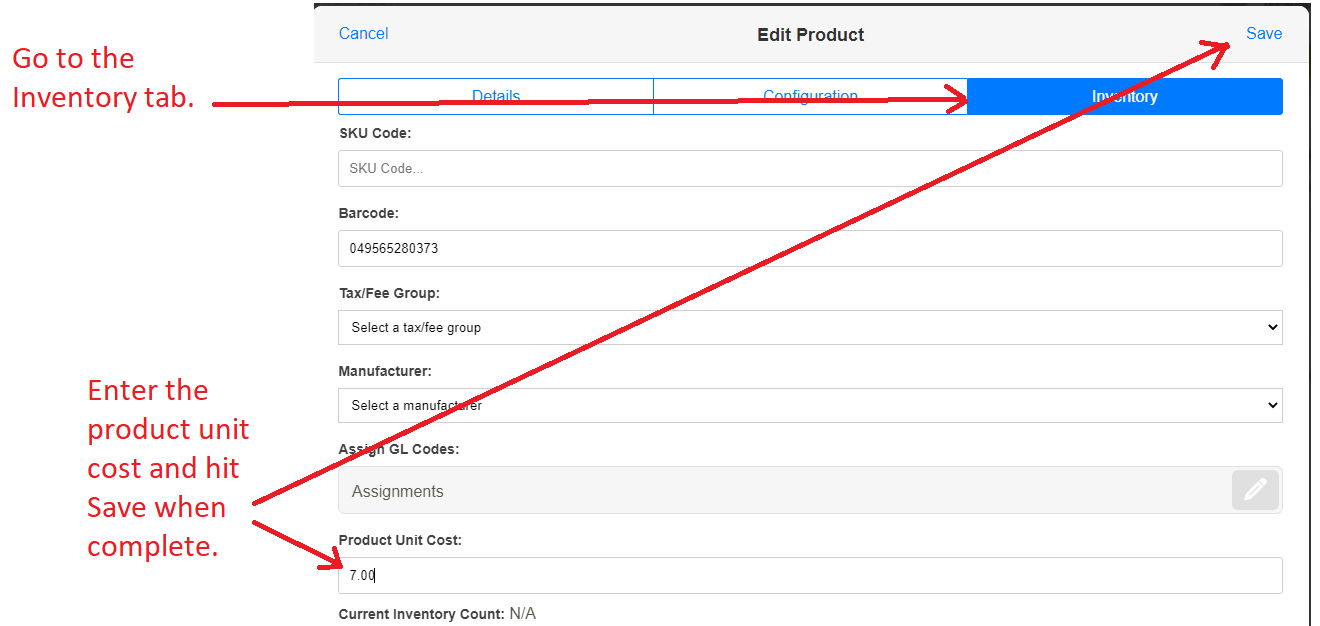 Important note: this procedure is for updating the unit cost when NOT also adding inventory quantity. For more information on how to add inventory quantity while also assigning a unit cost. go to https://support.teesnap.com/how-to-add-quantity-to-a-product.
If you have any questions, please do not hesitate to reach out to Teesnap Support by emailing us at support@teesnap.com or calling 844-458-1032.