How do I split a tab by cover?
This article describes how to split a tab by cover, so that each individual on the tab can pay separately for the items they ordered.
This article assumes the user understands the process for creating and adding products to tabs. For more information on how to create and manage tabs, please visit these articles:
https://support.teesnap.com/how-do-i-create-a-tab.
https://support.teesnap.com/editing-and-managing-tabs
To split a tab by cover, go to the Tabs screen and find the tab in question.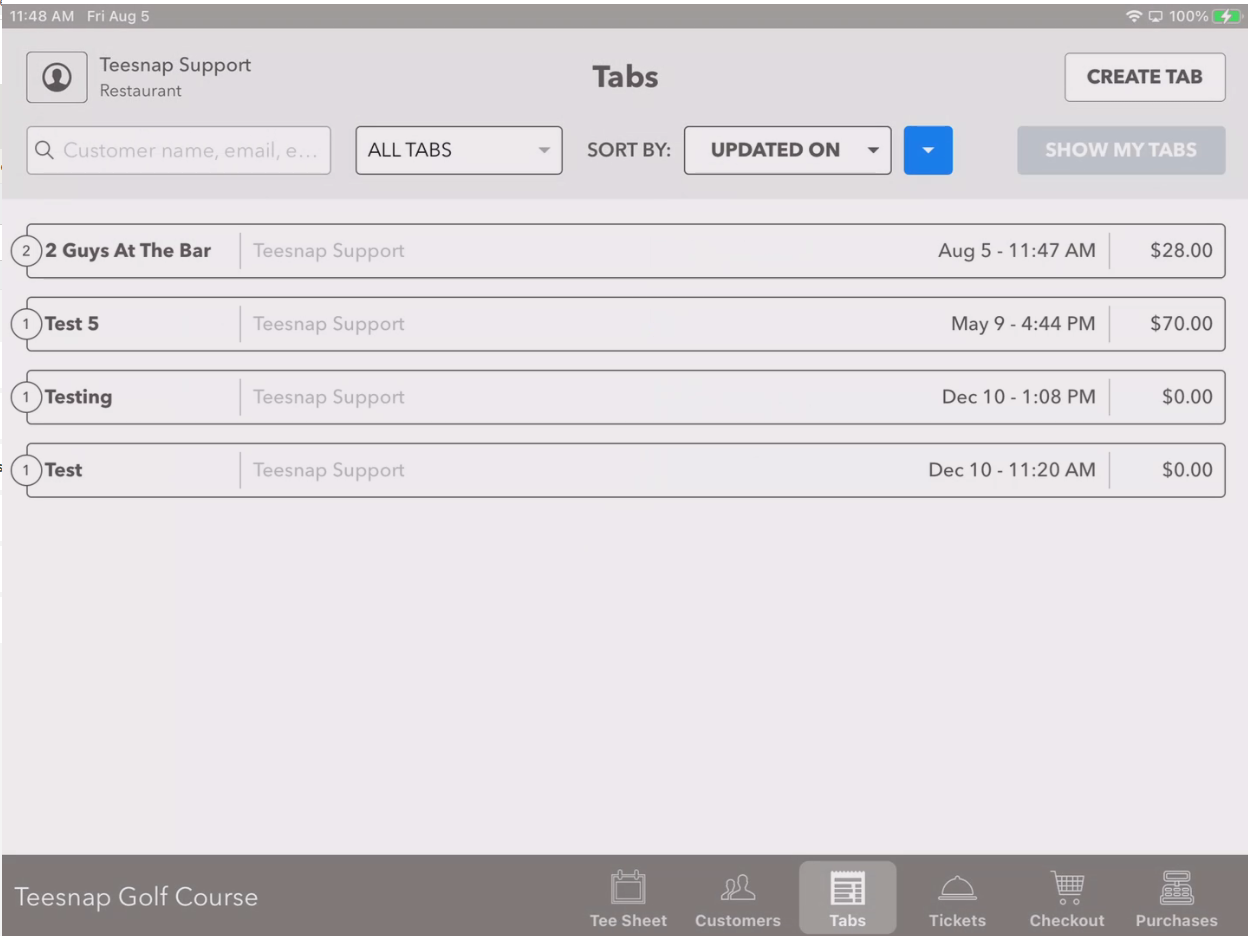 With the appropriate tab selected, go to Manage Bills.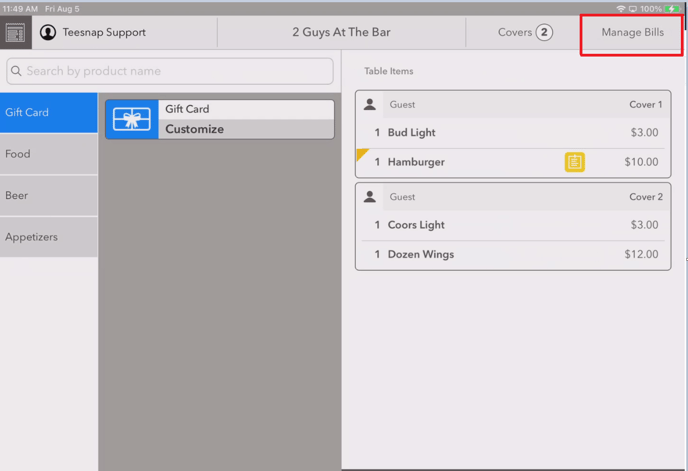 At the Manage Bills screen, select SPLIT BY COVER.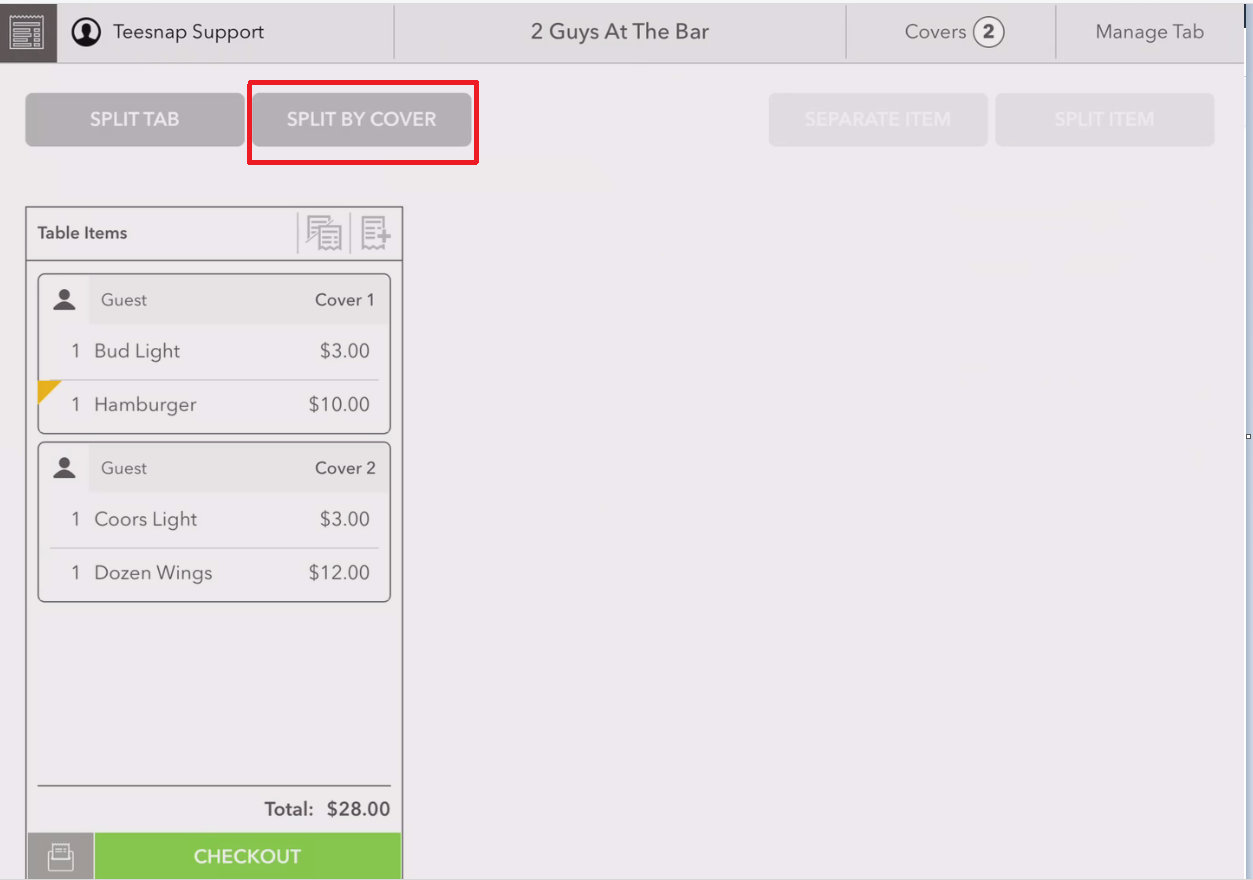 The system now creates two bills, one for each cover that was on the tab, with the products that each cover ordered so that they can pay for their own products separately. You can now tender out each bill separately by going to CHECKOUT.