How to Access Dining on the iPad
This article will provide a step by step guide to accessing dining on the iPad.
1. To access "Dining" on the iPad, start by taping and opening the "Tables" button.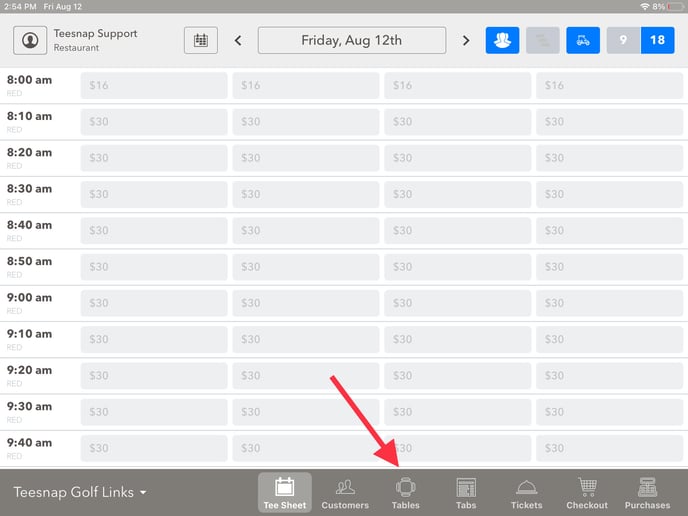 2. Now you will chose your floor plan.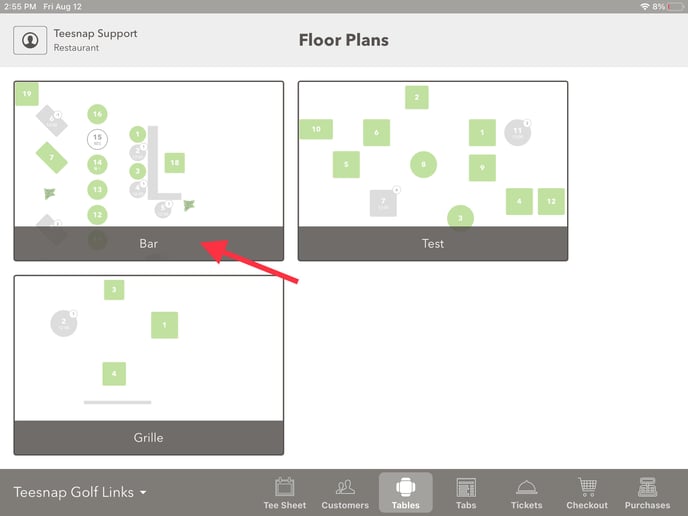 3. Once the floor plan is open, you will now be able to see "Dining." In this screen you can add reservations, seat guests, and assign tables.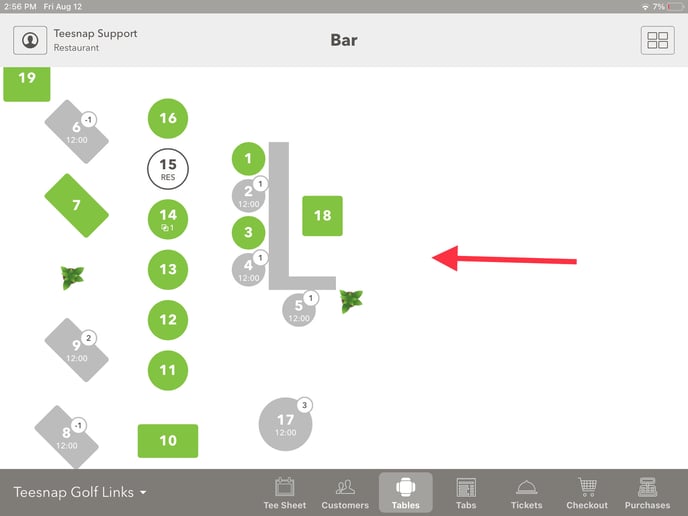 If you have any questions, please do not hesitate to reach out to Teesnap Support by emailing us at support@teesnap.com or calling 844-458-1032