How to Adjust a Payout/User out/Tip out
This article will explain how to access audit history and make adjustments to payouts/user outs/tip outs.
1. To make adjustments to payouts, user outs, and tip outs you will select the user icon on the top left corner of the screen, then select AUDIT HISTORY.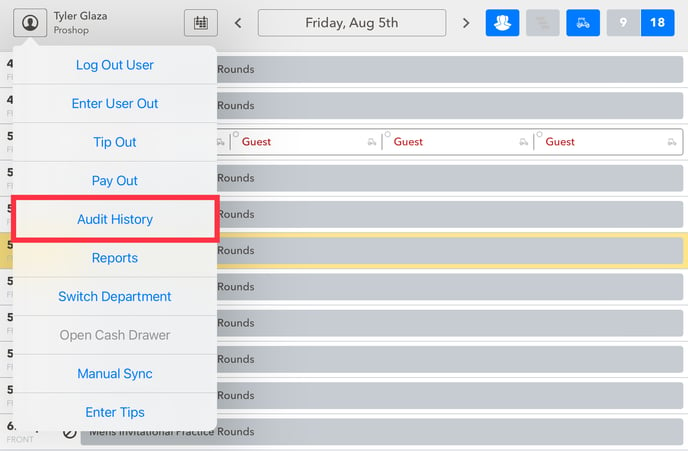 2. Here you can set a custom date range and search between pay outs, user outs, and tip outs. For our example, we are looking into tip outs and selected the $7.13 tip from 8/4/22.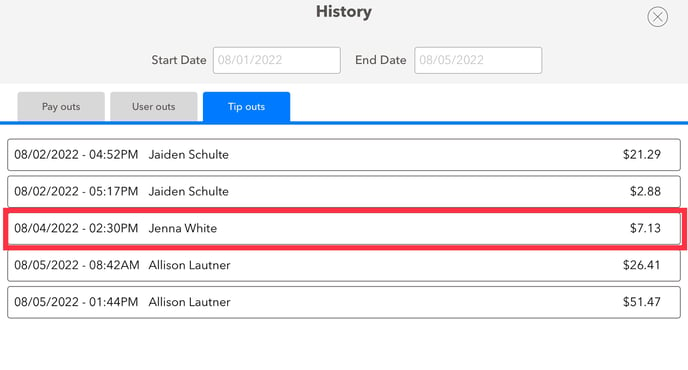 3. Here you can enter a reason for the change and then select save. This will adjust the tip-out amount. Repeat these steps to make an adjustment to tip outs, pay outs, and user outs.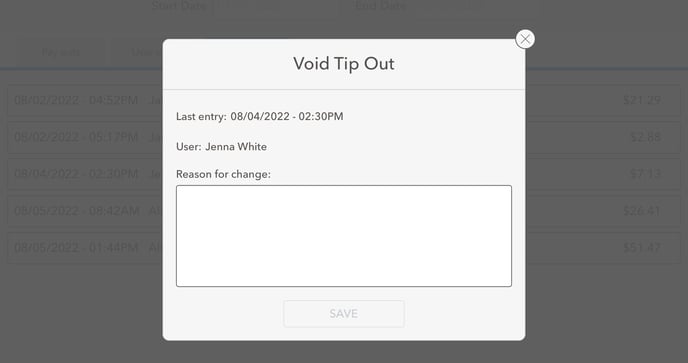 If you have any questions, please do not hesitate to reach out to Teesnap Support by emailing us at support@teesnap.com or calling 844-458-1032