In this article you will find a step by step guide to changing your online pricing only.
1. To change your "Online Pricing," locate and open "Channels."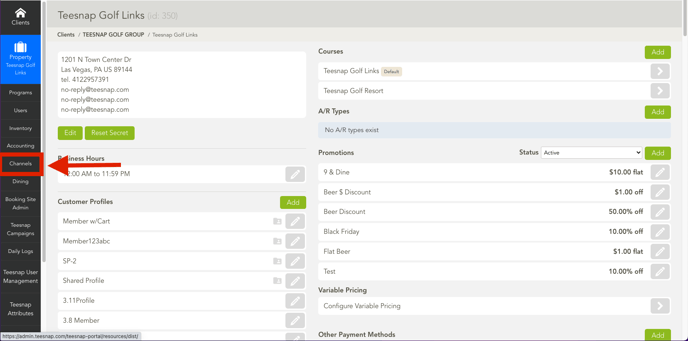 2. Once you are in "Channels," make sure you are under the "Online" tab.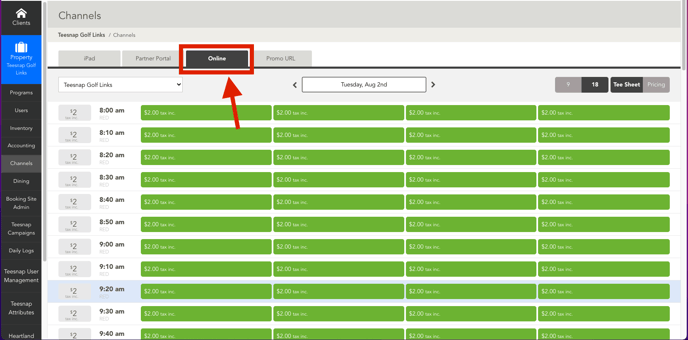 3. To change to pricing, select the time you would like to price adjustment to start. In this example we will use 8:00 am. (Note: the current rate is $2.) Then select "Adjust Pricing."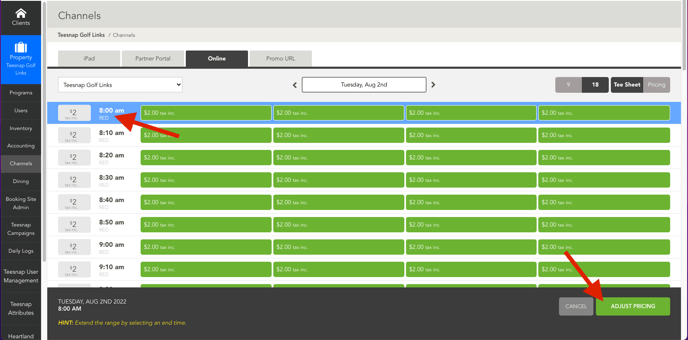 4. The adjust pricing page gives you many options for changing your pricing. You can change the dates, times, and amount. You also have the option to require pre-payment.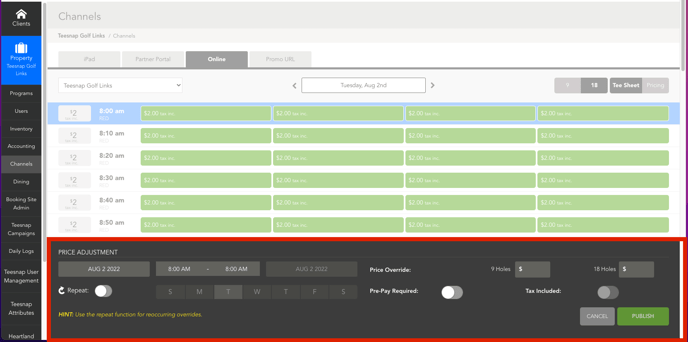 5. In this case, let's adjust the pricing on Aug 2nd, from 8:00 am - 4:50 pm to $10. Publish the price adjustment when complete.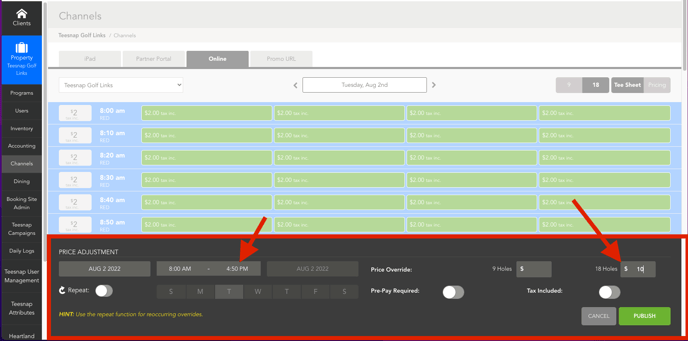 6. Once you have adjusted your pricing and published the page, you will see the rate has been changed. This rate is for online pricing only.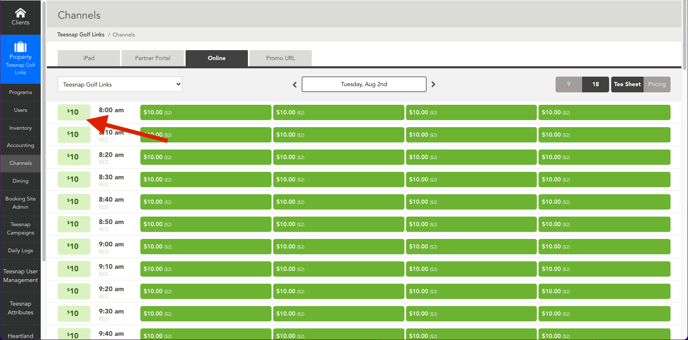 If you have any questions, please do not hesitate to reach out to Teesnap Support by emailing us at support@teesnap.com or calling 844-458-1032