How to Enable a Customers Accounts Receivable
This article will show you how to turn on A/R for a customer.
1. Start by searching for your customer using email, name or phone number in the bar below.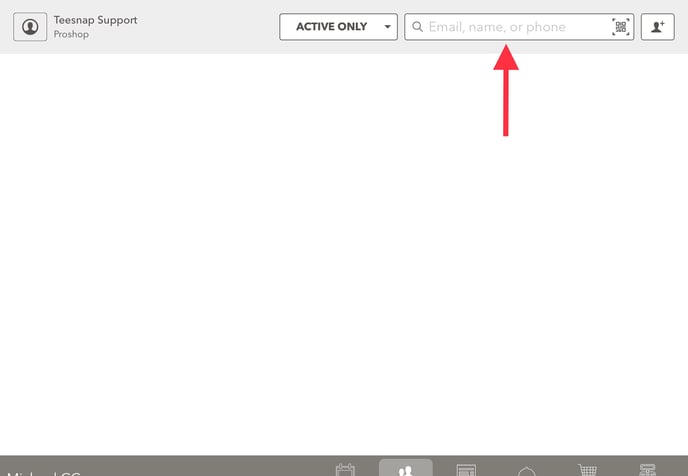 2. Once you identify which customer you want to turn the A/R on for, select the ACCOUNTS RECEIVABLE tab from the menu tabs.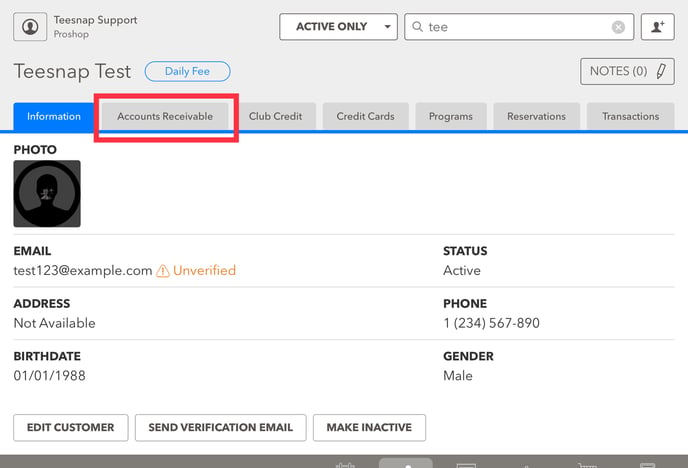 3. The accounts receivable tab will show you the customers A/R status and balance. Here you will see this customers A/R is inactive. Click the EDIT A/R STATUS button in the red box to enable A/R.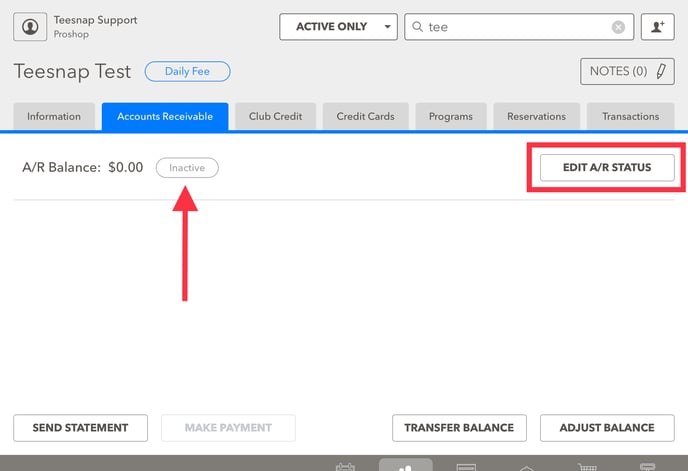 4. The edit A/R window will appear. Here you can enable accounts receivable, be sure to click save before proceeding.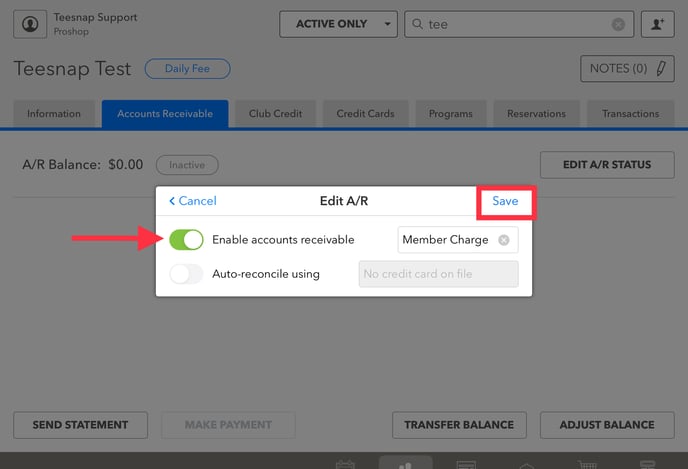 5. Returning to the accounts receivable tab you will now see that the A/R status is ACTIVE. Repeat the steps above to enable A/R for your customers.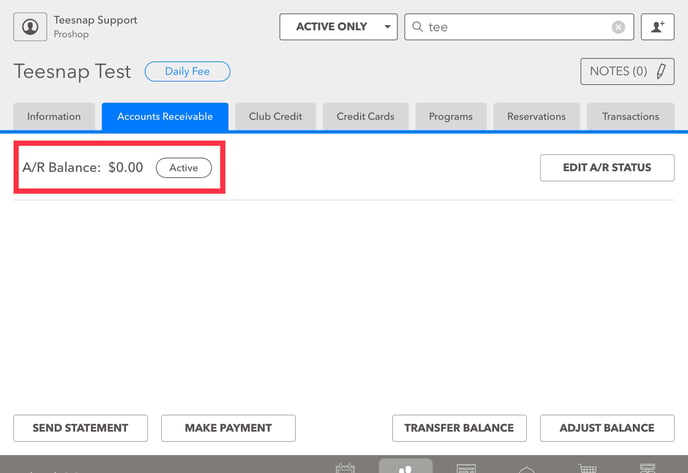 If you have any questions, please do not hesitate to reach out to Teesnap Support by emailing us at support@teesnap.com or calling 844-458-1032