How to Import Mobile Users (Internal)
In this article you will find a step by step guide to importing mobile users.
1. To import a mobile user list, open the "Users" tab.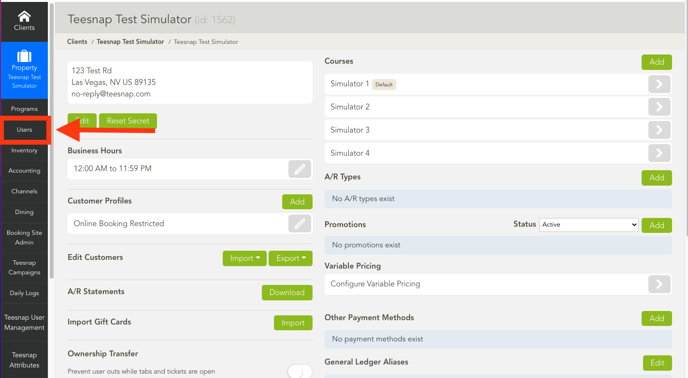 2. Once in the users tab, click on the "import."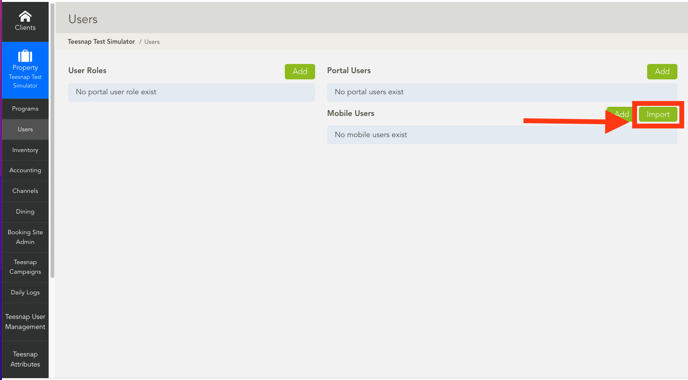 3. Once the "Import Mobile Users" screen opens, select the "Download CSV."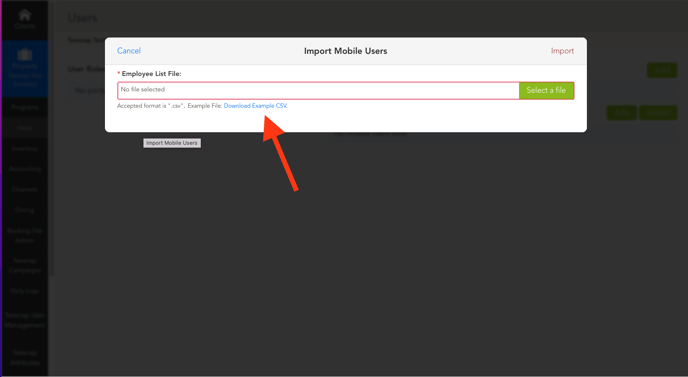 4. The CSV file will open, and allow you to fill in the mobile users you would like to add. You must assign a four digit code, first name and last name.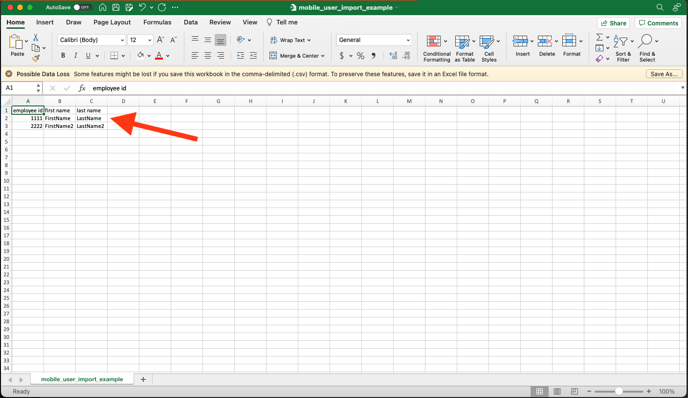 5. Once you have added in your employees, save the file.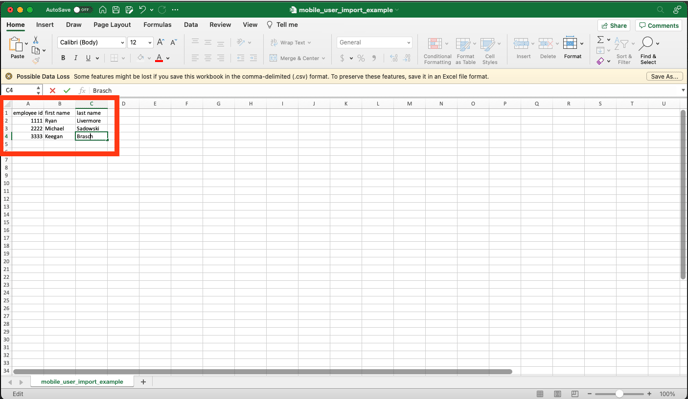 6. Open "Select a file." This is where you will choose the file you saved in the prior step.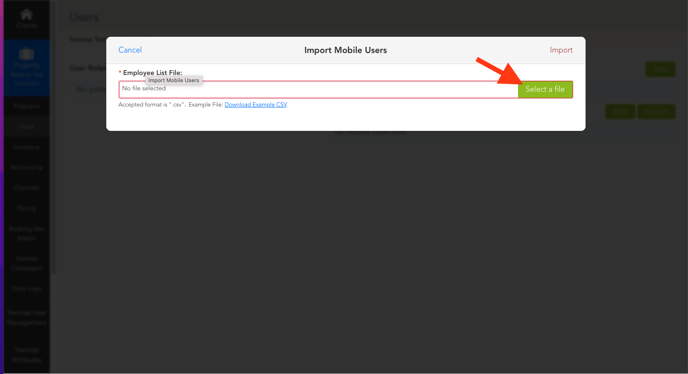 7. Once that file is selected, hit "Import."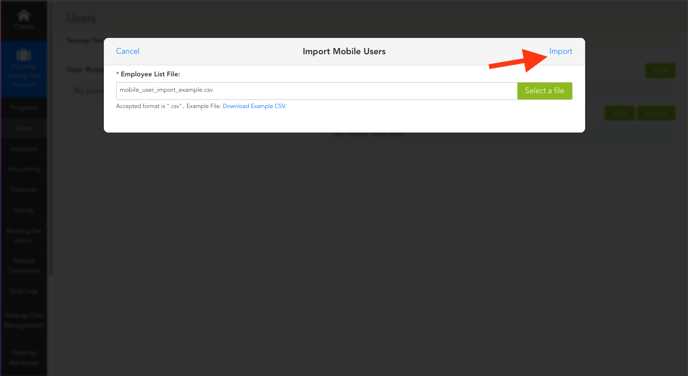 8. Now we can see all employees are mobile users, and can start using the iPad.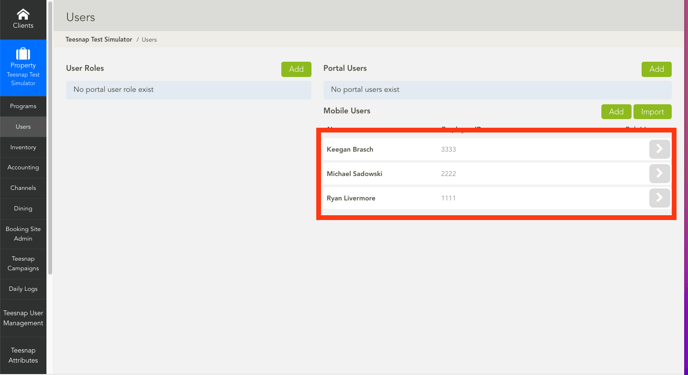 If you have any questions, please do not hesitate to reach out to Teesnap Support by emailing us at support@teesnap.com or calling 844-458-1032