How to Resend a Customers Verification Email
This article will show you how to resend a verification email for any customer in your database.
1. From the tee sheet view, select CUSTOMERS from the menu at the bottom of the app.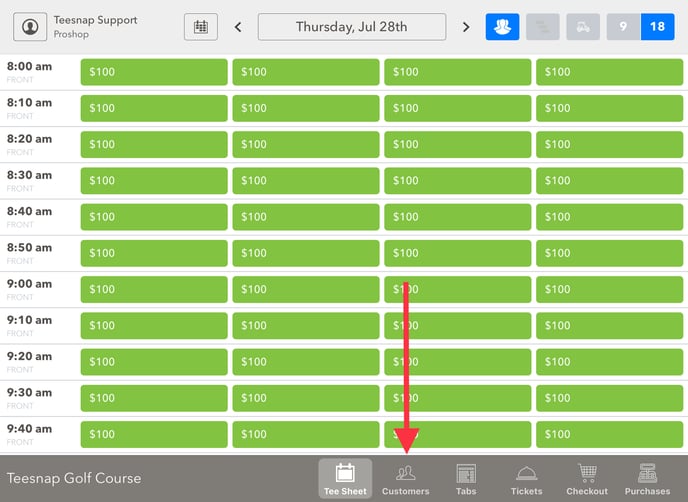 2. In the search bar find the customer you're looking for by email, name or phone number.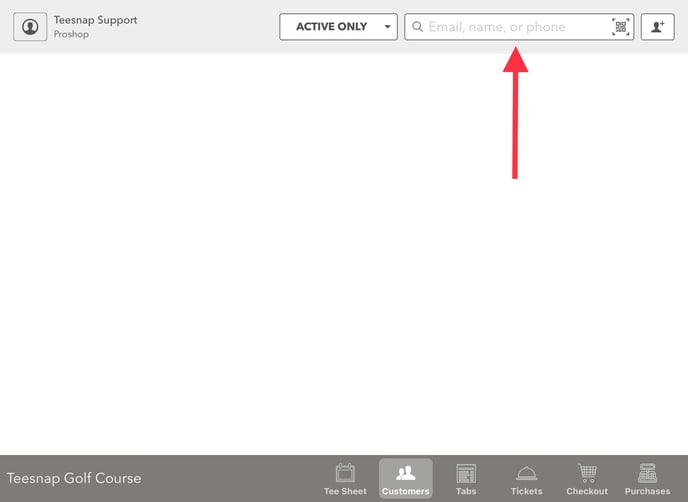 3. After finding your customer click the send verification email button at the bottom of the customer information page. This will send the verification email to the email associated with this customer, in our example ttest@example.com.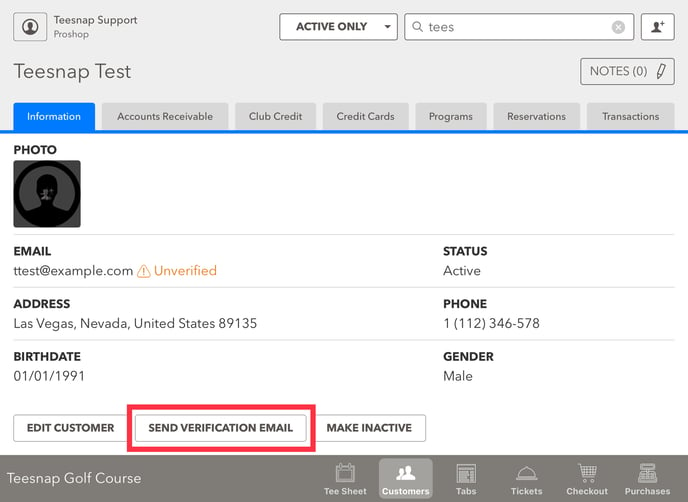 If you have any questions, please do not hesitate to reach out to Teesnap Support by emailing us at support@teesnap.com or calling 844-458-1032