Ever wonder where a sales item is on the iPad? It's most likely going to be in one of those tabs on the left side of the checkout screen on your iPad. Those tabs are called Display Categories. Essentially all they do is house your sales items.
1. Go to the Inventory tab on your admin portal and click on display categories

2. Click on Add on the top right. Name your display category. Next click the products tab. If you have the products already in inventory, add them here to arrange them in this display category.

3. If you want to change the order that the display categories are listed on your iPads, Click "change display order" on the top right. This will set all iPads to this order. If you want to change display order on each individual iPad, you must do that manually on the iPad by hard pressing the name of the display category and moving it up or down. Keep in mind, this is not permanent. As soon as you restart the iPad or the Teesnap application, the display categories will reset to the order listed on the admin portal.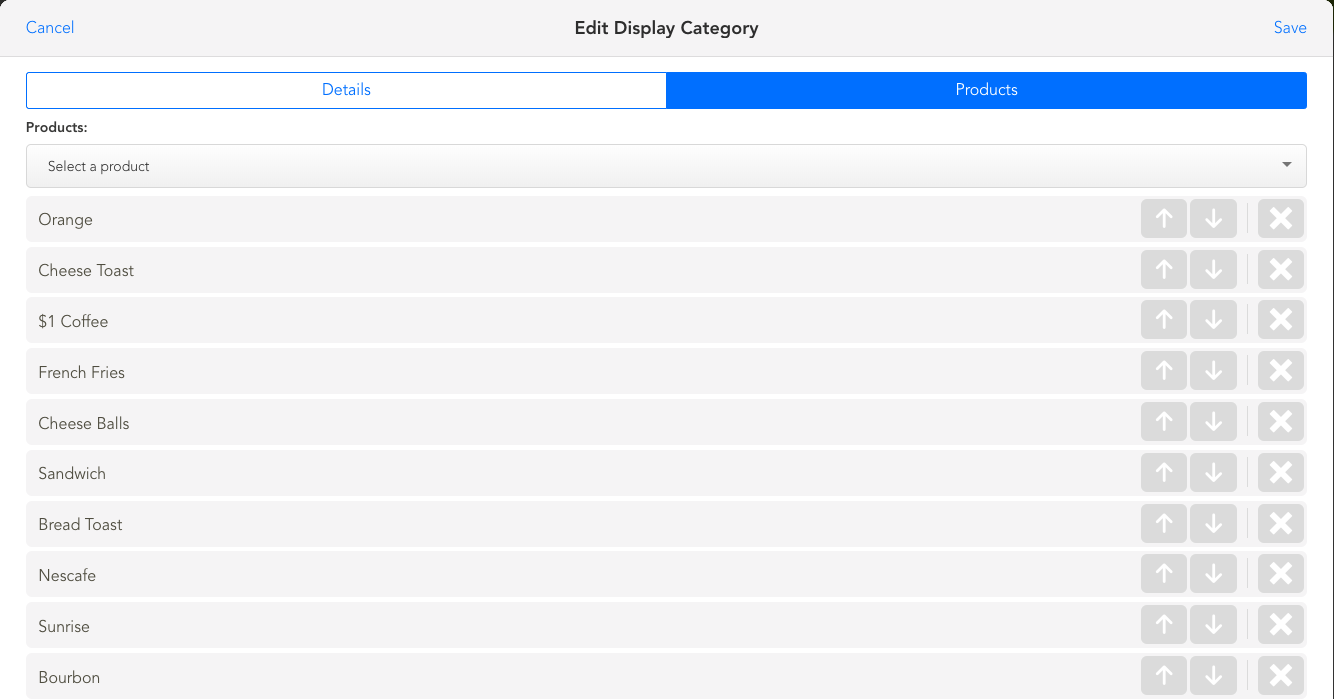 If you have any questions, please do not hesitate to reach out to Teesnap Support by emailing us at support@teesnap.com or calling 844-458-1032.