How to view Tee Sheet KPI's - Calendar View
This article will show you how to view the Daily Key Performance Indicators from the Tee Sheet Screen
1. To view the tee sheet KPI's with calendar view, select the calendar icon in the red square below.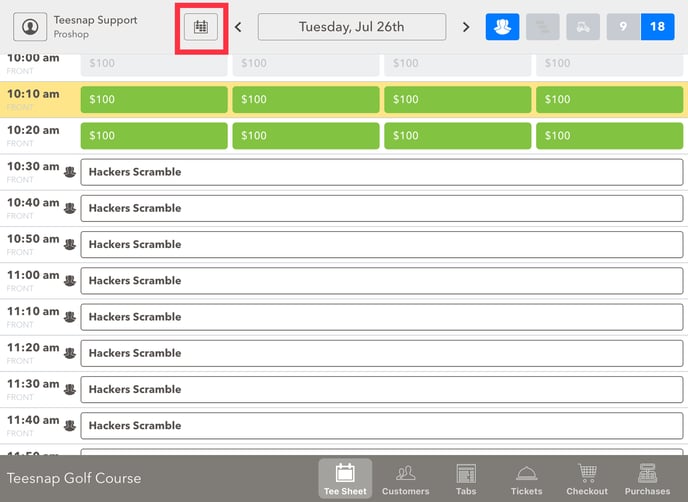 2. This window will appear that will show statistics of the current day, from here we will select "teesheet calendar view" in the red box.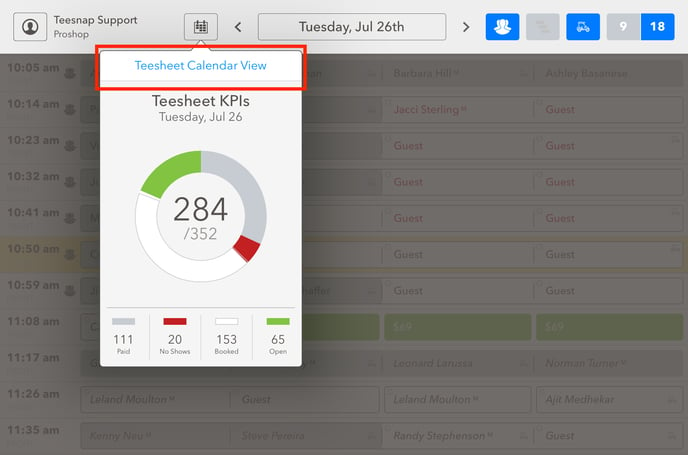 3. This window will show you the current weeks tee times blocked out with grey coloring while illustrating available tee time blocks in blue. To view a summary of the days, click the graph icon in the upper right-hand corner.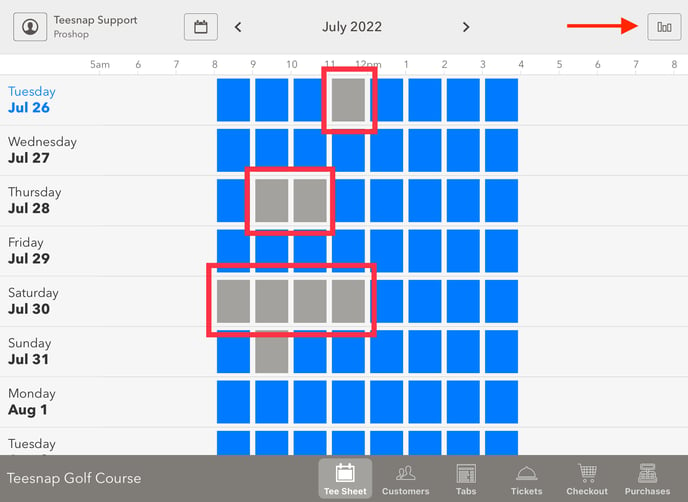 4. This window will show the amount of players per day for the coming week. To return to the tee sheet select tee sheet on the bottom menu.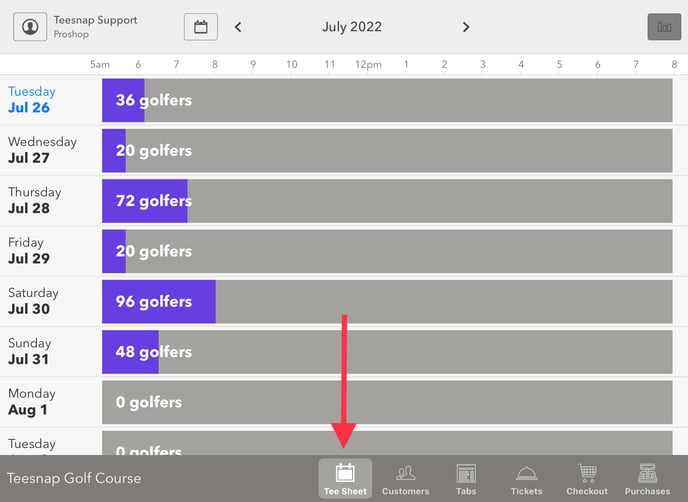 If you have any questions, please do not hesitate to reach out to Teesnap Support by emailing us at support@teesnap.com or calling 844-458-1032