There are times either due to Cellular Connectivity or after adding inventory, editing products, etc. that you may have to "Manually" update your Teesnap iPad. The Software will update automatically in a timely manner but there are times when you may have to manually sync Teesnap with "The Cloud." To perform a manual sync; follow the instructions below
1. Open your Teesnap Software. Log in using your credentials. Chose the Appropriate Department (Pro Shop, Restaurant, etc)
2. From any screen on your Teesnap Application, at the top left next to your login name, click the icon that appears like a person with a circle. Click the option "Manual Sync"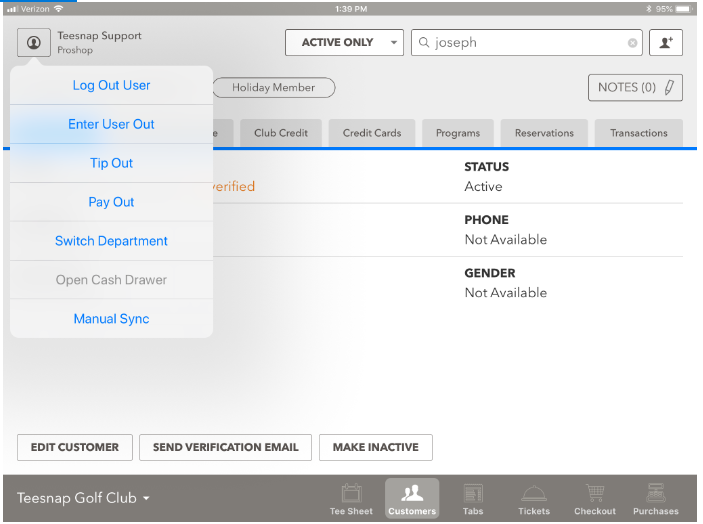 3. That will "sync" the data with the server and any Admin Portal changes will be updated on the iPad.
***Please note - you may have to perform this on any additional iPads you may have as this does not sync all of your iPads.** Again, this is not necessary in most cases as your iPads will update automatically in time.***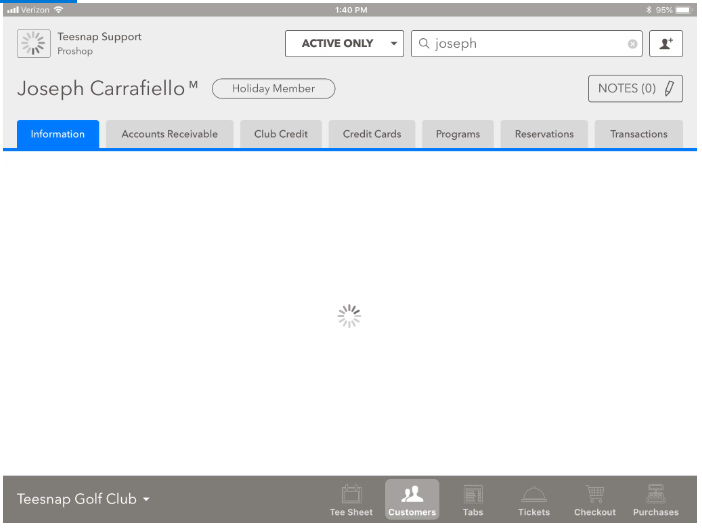 If you have any questions, please do not hesitate to reach out to Teesnap Support by emailing us at support@teesnap.com or calling 844-458-1032.