The Balance Sheet GL Codes are used to track the total amounts tendered into the QuickBooks Journal Entry Report. It will track all your assets, liabilities, revenue, and expenses in the system. Any time something is being paid for it will track and record how it was paid, or how the money was given. Below is a list of steps to set up the Balance Sheet:
1. Log in to the Admin Portal of Teesnap at admin.teesnap.com, and click on the Accounting tab. To learn more about GL Codes, PLEASE CLICK HERE!
2. Open up the Balance Sheet Tab

3. Once you have pulled up the Balance Sheet Accounts, Fill in the Accounts as you would like them filled.
PLEASE NOTE: If you use the same GL Code for multiple tenders then enter the same one in each corresponding field.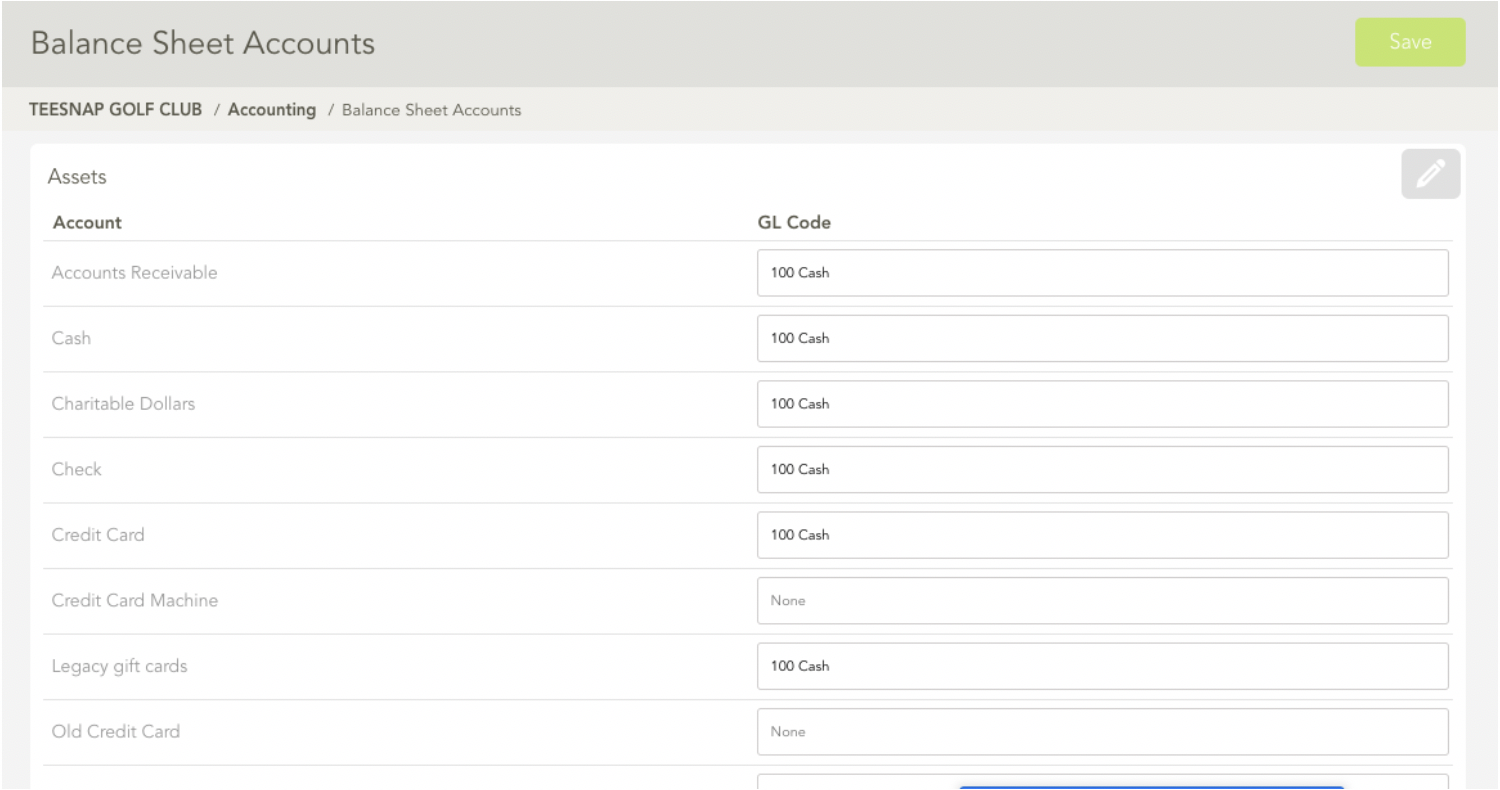 4. Once you have filled in all the Accounts how you would like them tracked click on save. This will allow you to track all payment tenders to those GL accounts.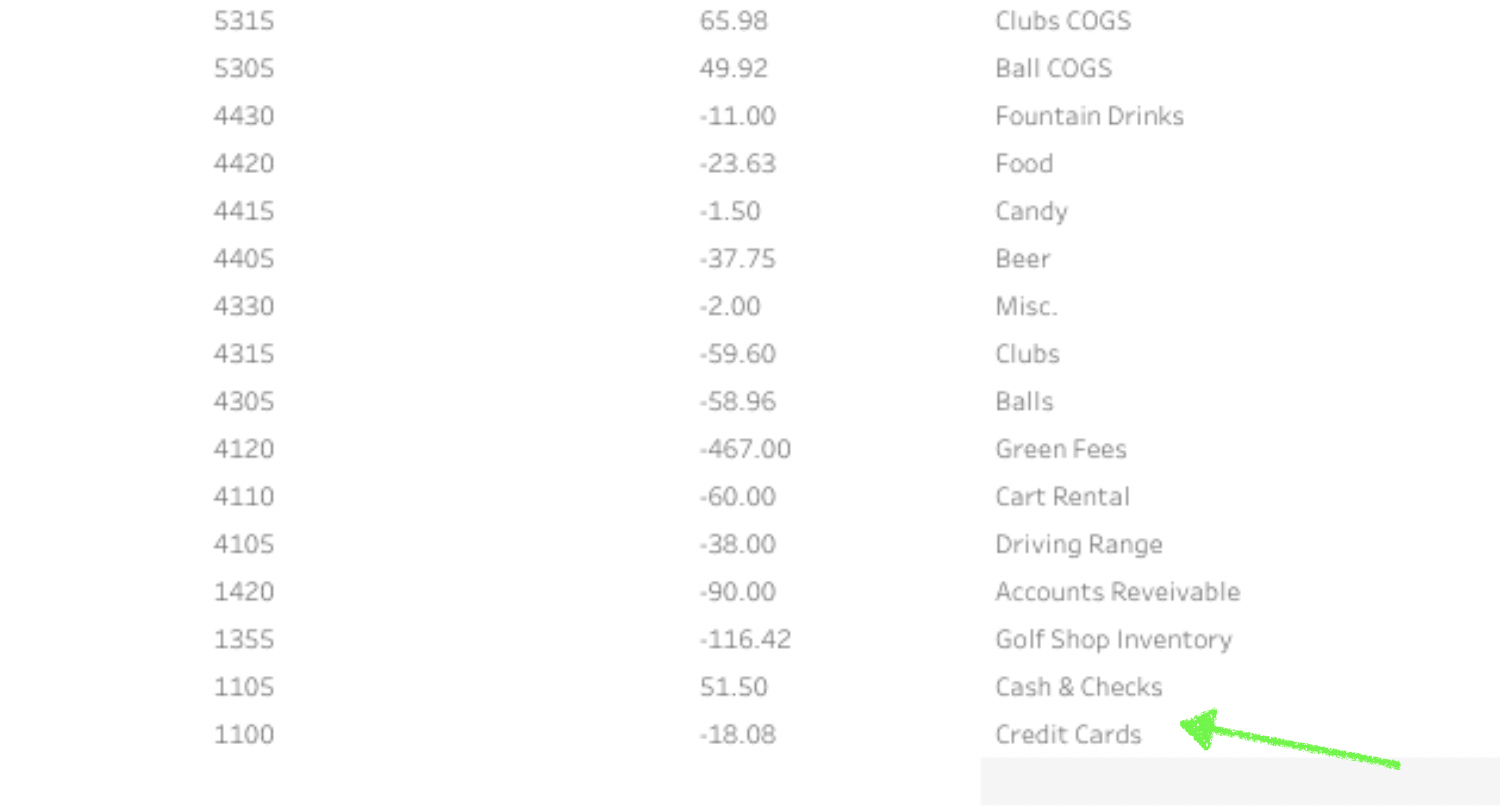 If you have any questions, please do not hesitate to reach out to Teesnap Support by emailing us at support@teesnap.com or calling 844-458-1032.