Your site uses a visual drag-and-drop editor to help you design and update your pages with sophisticated layouts without having to know any code. Here's a quick video tutorial for how it works - it's easy, and requires no programming background whatsoever.
Here are the step-by-step instructions for editing your pages:
Log in to your dashboard at http://YOURWEBSITE.COM/login (adding /login to your website will bring you to the website login area). Your username/password would have been provided to you by the web development team in an email immediately following the launch of your website and can also be found in the login workbook (an Excel file that has all of your website login information).
Next, proceed to "Pages" on the left menu bar and click "All Pages". This will bring up a list of all of the pages included in your website.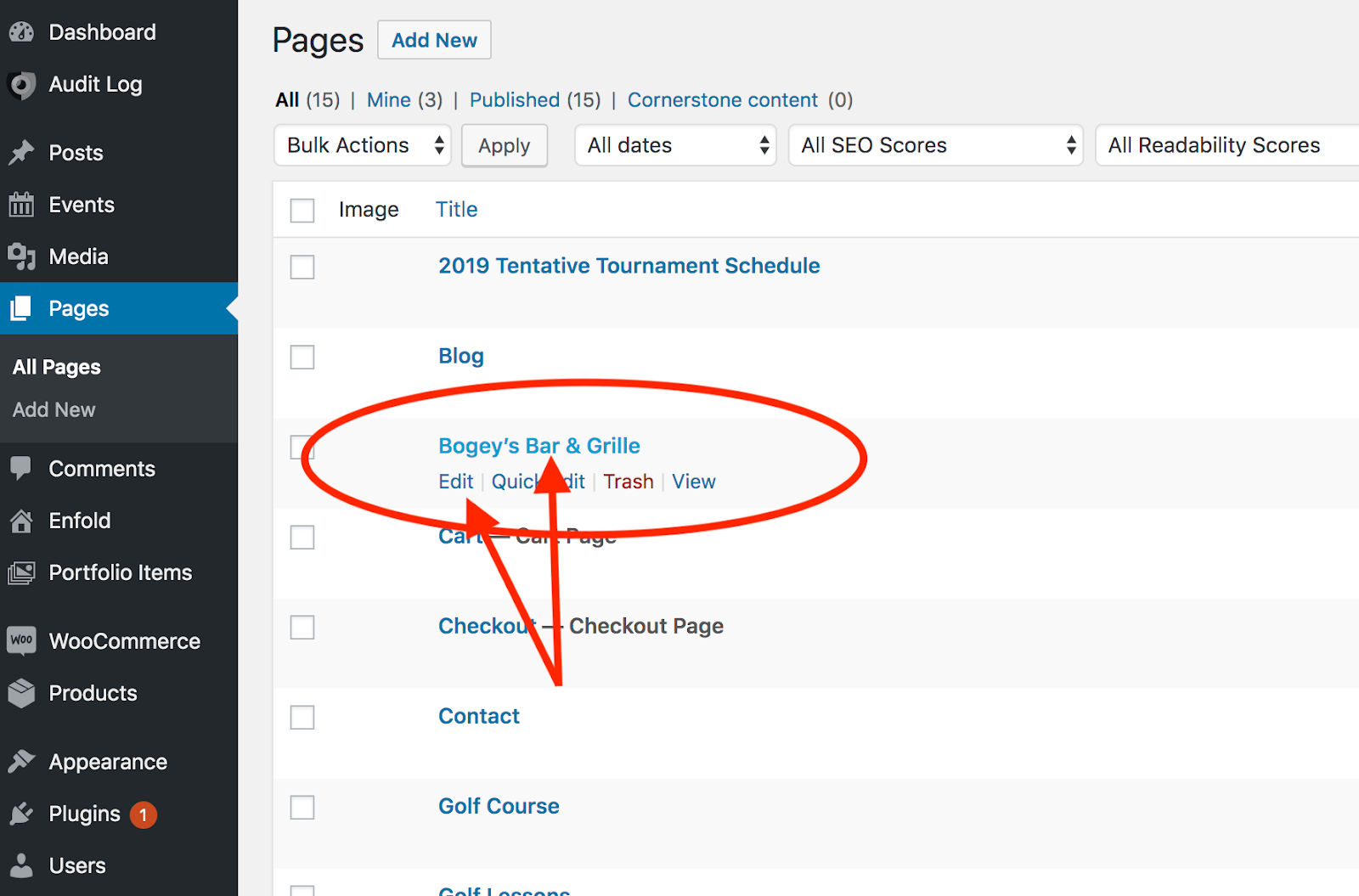 Scroll through the list to find the page you would like to update. To open the page editor, click either the page title or click the blue EDIT text directly below the page title (either option works)


From the Page Editor, you can update:

Page Title - This is the title that will appear in the main menu navigation

Header Title of your page

Header Image

Page Content

To edit any of these sections within your pages, simply click on the box that contains the content you wish to edit. Edit your content within the text block editor and click the blue save button upon completion. This will bring you back to your page with all of the contents. If you have made all of the necessary edits to your page be sure to click the blue publish button in the upper right-hand corner of your page. This will publish the new content to your "live" website.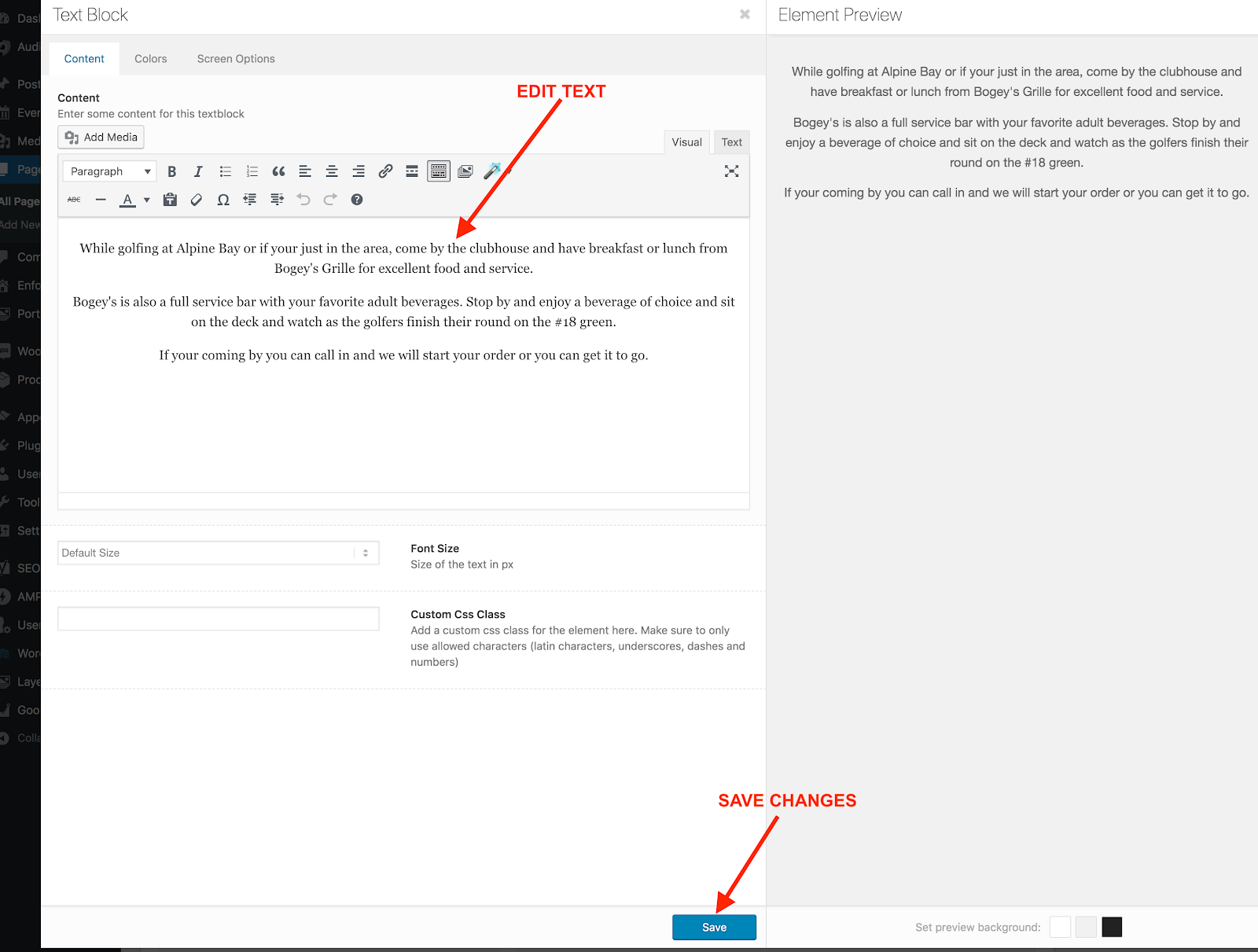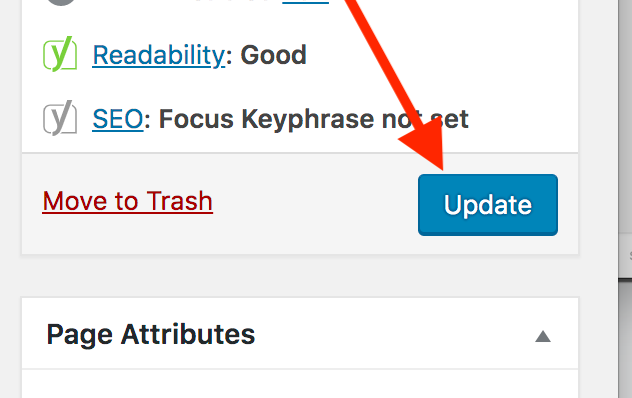 We've also provided step by step instructions for how to update your rates page specifically in this video: