Automating your Email Marketing
Email Campaign Workflow reports
When a workflow starts being sent, reports will be generated. Reports are viewable after you click on an active or paused workflow's name.
At the top of the page are summary statistics for the email activity, and an interactive graph below that. Click the View activity for dropdown to switch the graph between Last 30 days and All time. You can select Total sent, Opens, Clicks or Unsubscribes for a more specific view: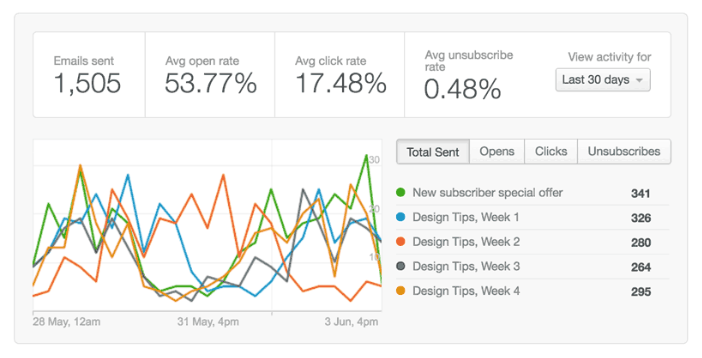 You can also drill down to see which links were clicked, bounces, and more by clicking the Full report button. This button will not appear until the workflow has sent at least one email.