A verified email provides security for you and your customers. It provides them the ability to create their online account for online booking as well as provide you the peace of mind knowing any correspondence sent from the course to that email is reaching the right person. That being said, email changes are always needed.
Please follow the steps below to change a verified email.
1. Search for the customer that needs their information changed, pull up their Customer Profile, and select "Edit Customer."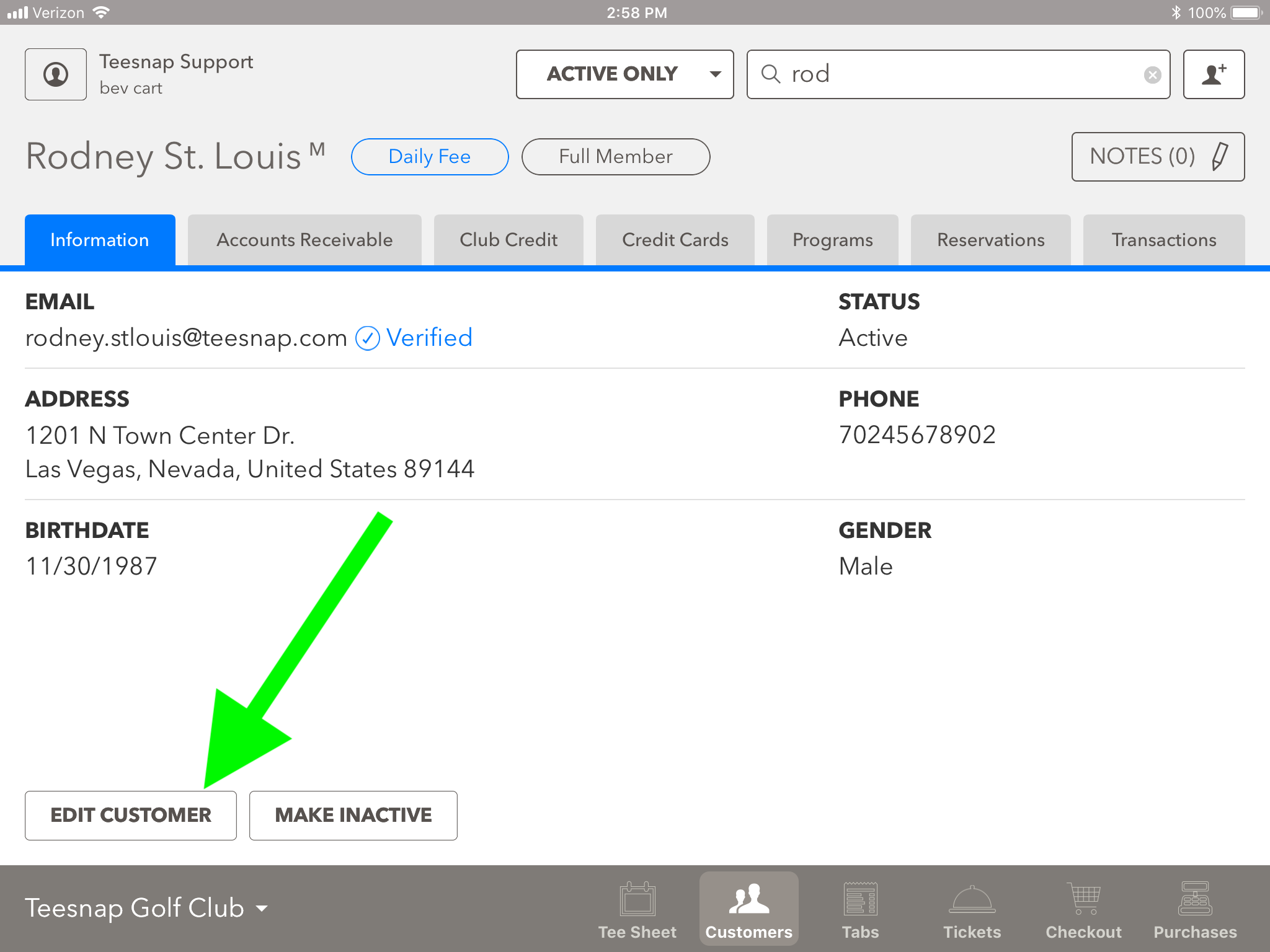 2. Once in the "Edit Customer" dialog box, click on the lock icon that appears in email field and select Continue.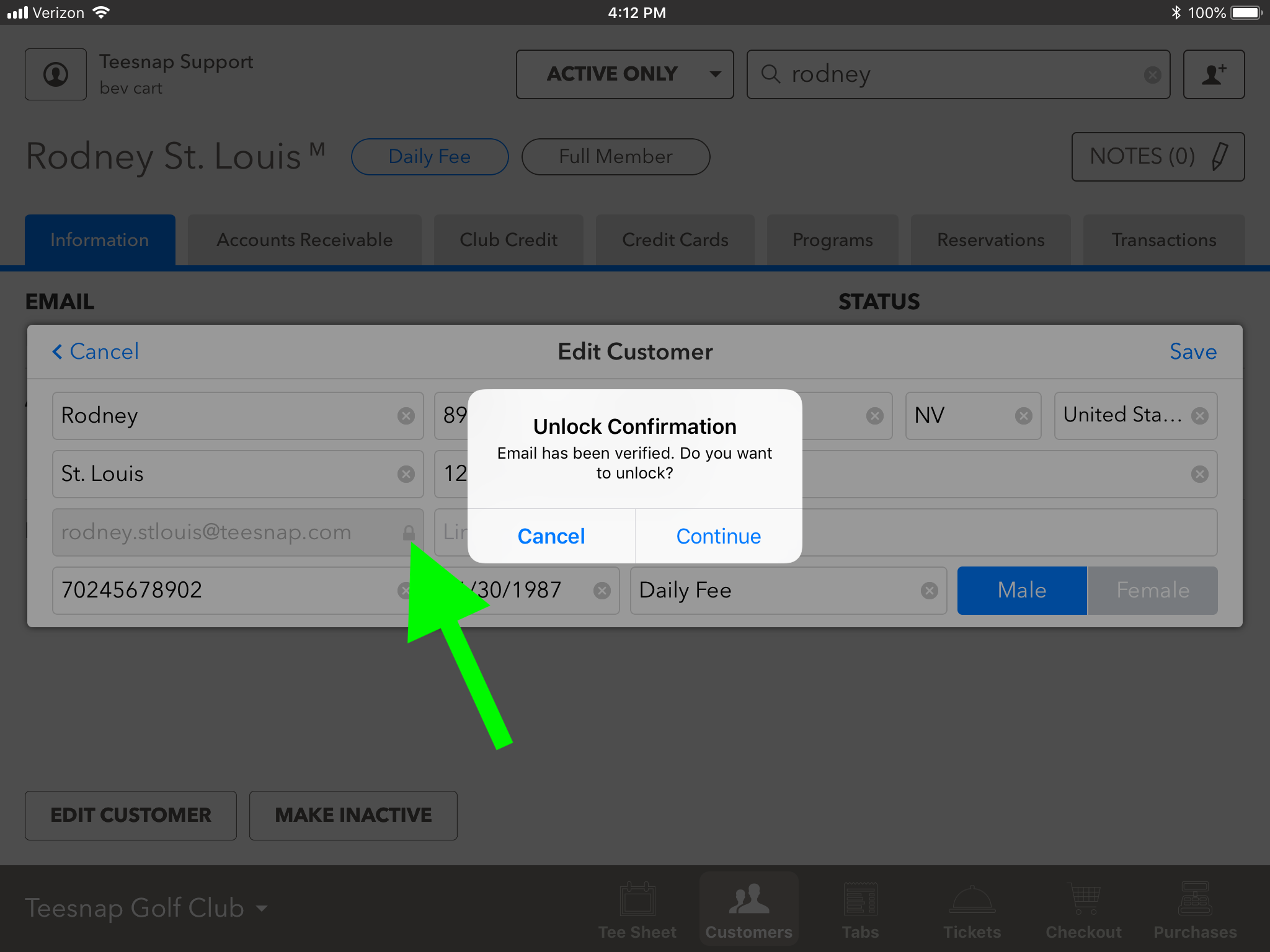 3. An email will be sent to the customers email for them to verify their new email. Click on "Verify Account" and they will be presented with a confirmation page that their new email has been verified.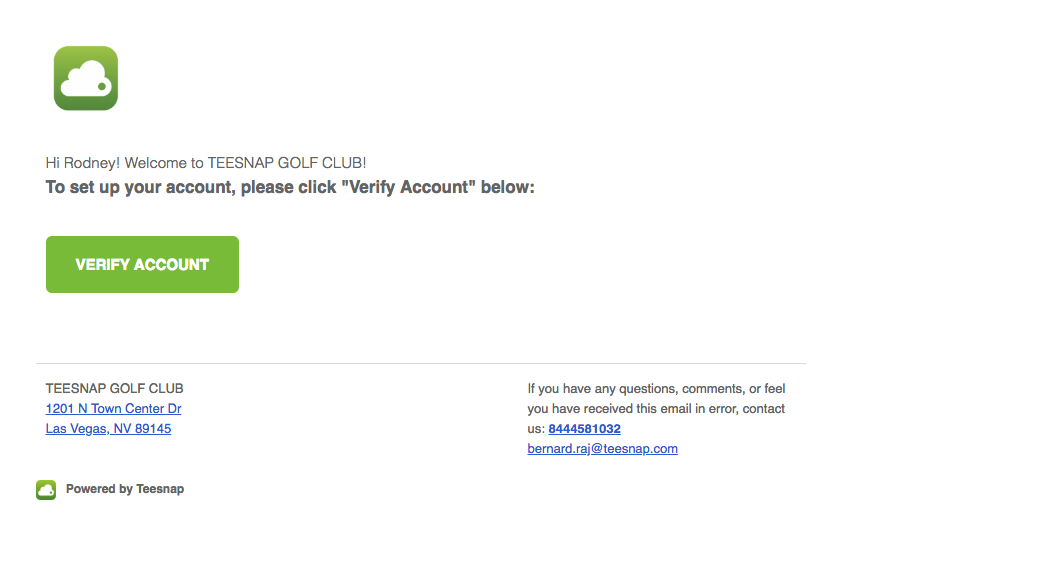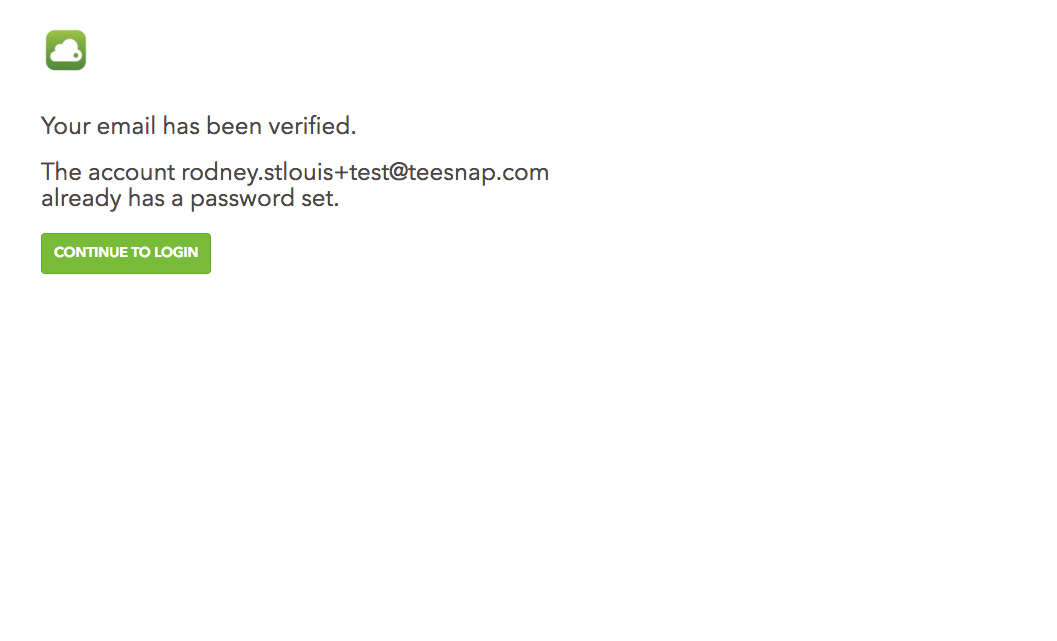 If you have any questions regarding this article or anything else please contact Teesnap Support by phone (844)458-1032 or email, support@teesnap.com.