Prize Money is a great way to give back to your customers for participating in an event or tournament, but at the same time keep that money being used at your facility. Here are some best practices for ringing in prize money and allocating it properly through Club Credit.
1. Create a product on the Admin Portal called "Prize Money". Set the retail price of this item to whatever you are collecting per person (i.e. $5 or $10). Make sure not to set this item to have Sales Tax or any Tax associated with it. Assign it to the appropriate Display Category if necessary. When checking out customers for an event, make sure to add this item to their checkout.
2. After all customers have purchased the item "Prize Money" we will do a "PAY OUT" to collect that money in cash. To do this, click the person icon next to your name in the top-left center which will open a menu. Then select "PAY OUT."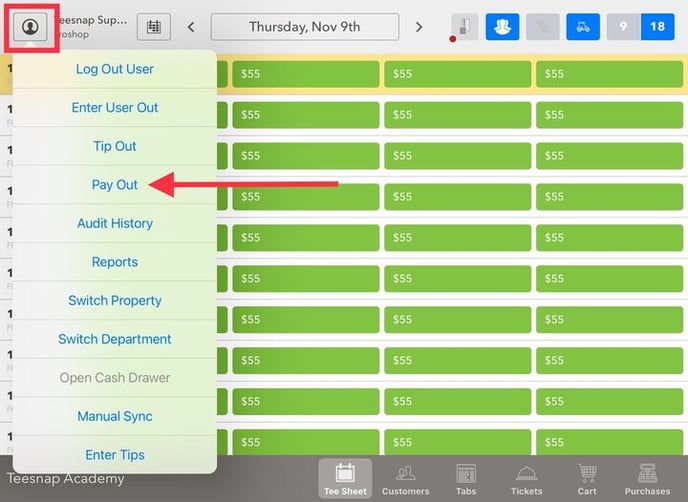 3. Enter a reason for payout (this is always required). The reason should be "Allocation of prize money."
Once you have taken out the total amount of Prize Money from the cash drawer, keep it aside until you are ready to assign prize money to customers.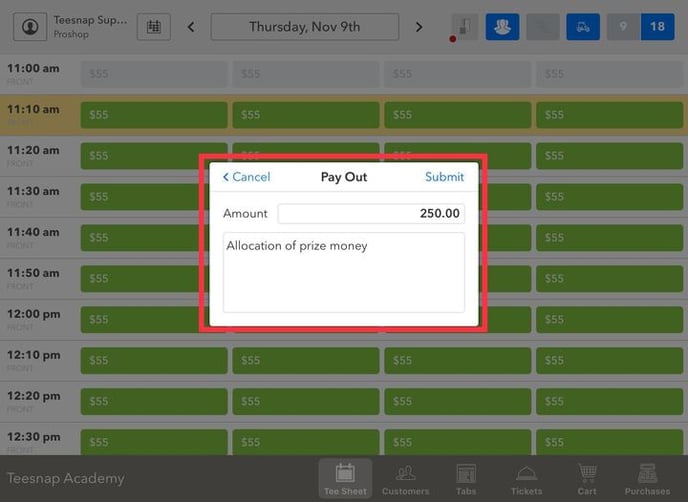 4. To assign the prize money to customers, head over to "Customers" and pull up the customer profile. Select the "CLUB CREDIT" tab in their profile.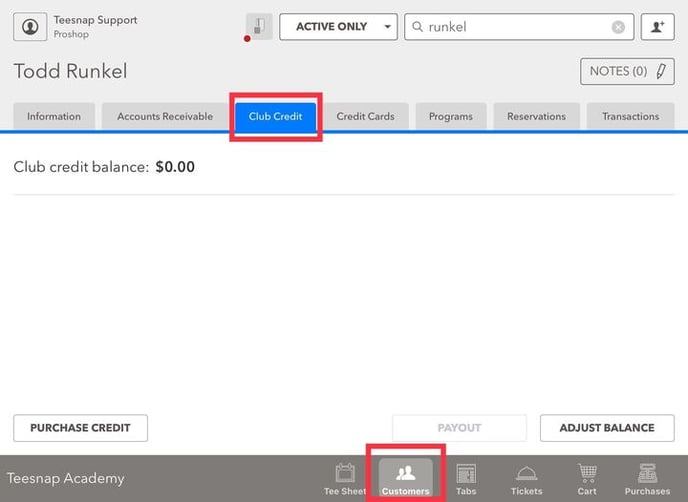 5. In the bottom left corner of the screen on their profile, will be the button to "PURCHASE CLUB CREDIT," select that.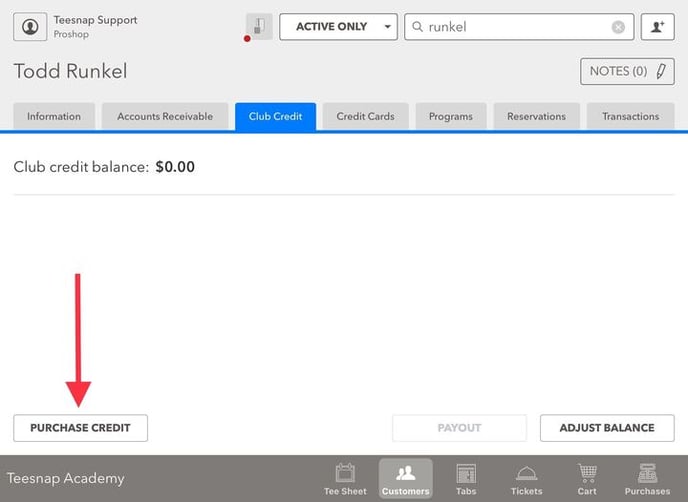 6. Select "CASH" as the payment media being used and enter the amount you are giving to this person from the prize money. (Repeat these steps if giving other customers an allotment of the prize money collected).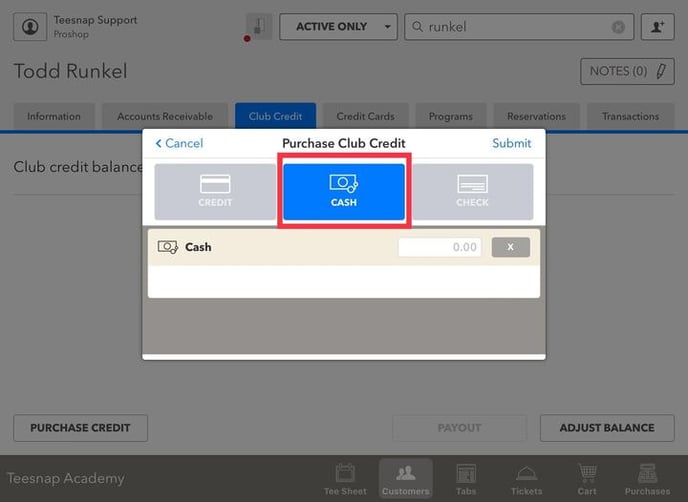 Now you have distributed the Prize Money you have collected in the system properly to the specific customers needed. Now, they can use Club Credit at your facility to purchase whatever they like or that you have informed them that they can use the Club Credit towards.
If you have any questions, please do not hesitate to reach out to Teesnap Support by emailing us at support@teesnap.com or calling 844-458-1032.