This article will explain how to add a program to a customers account. Programs are mostly used for Memberships. They can also be used for any other products/services you offer that either bill on a monthly basis or have an end date.
1. In the customer profile dashboard select the PROGRAMS tab.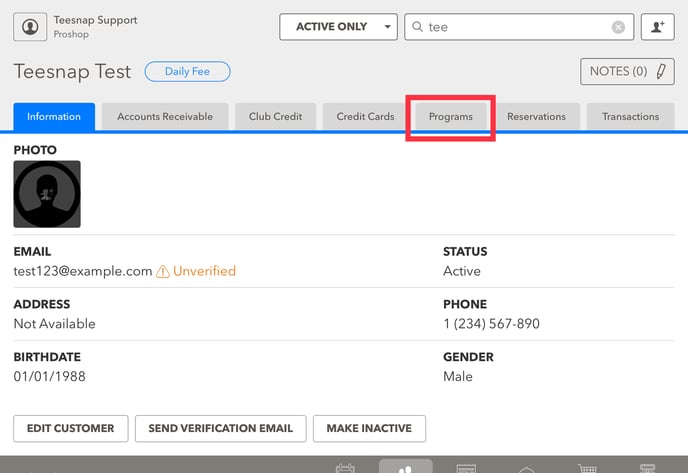 2. Here you will see the "no memberships found" message, if you had a program assigned to this customer this is where they would be visible. In our case we want to add a program so we will select the ADD PROGRAM button on the lower left-hand side of the page.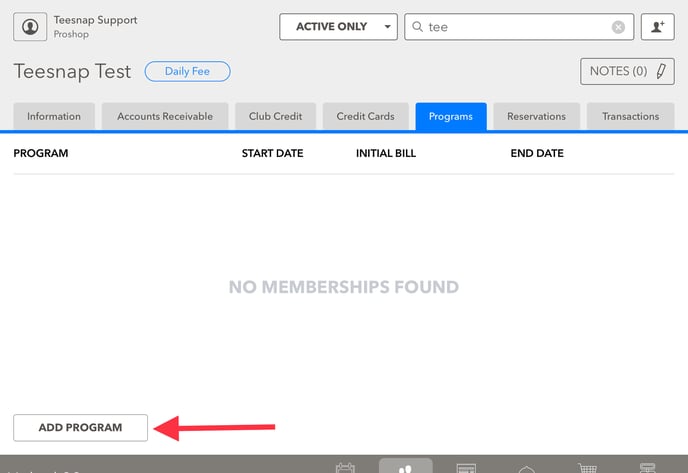 3. The add program window will appear. Here your list of programs that you setup in the admin portal will appear. Pick the correct program for this customer and assigned start/end dates. Be sure to click SAVE in the upper right hand corner before proceeding.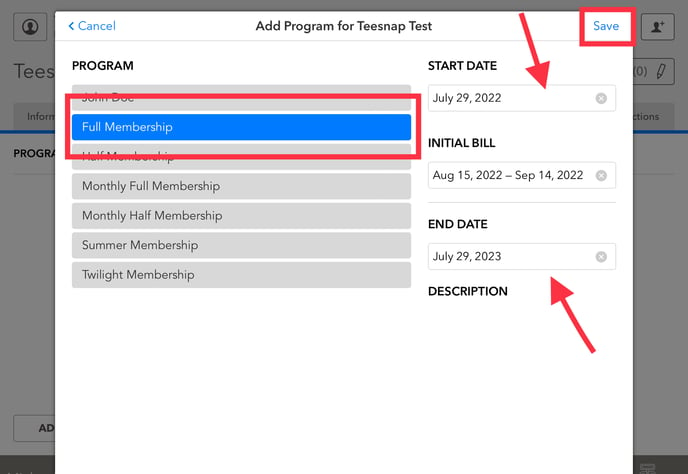 4. The program selected will automatically bring you into the shopping cart to transact. Here you will see the program "Full Membership" in the shopping cart. Select CHECKOUT to continue with your transaction.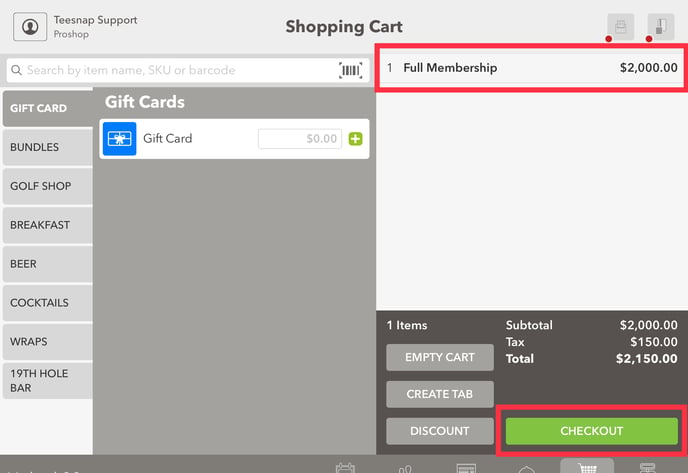 5. In the checkout screen you will see the customer you're adding to program to along with the name of the program and total cost. Select FINALIZE to complete the transaction.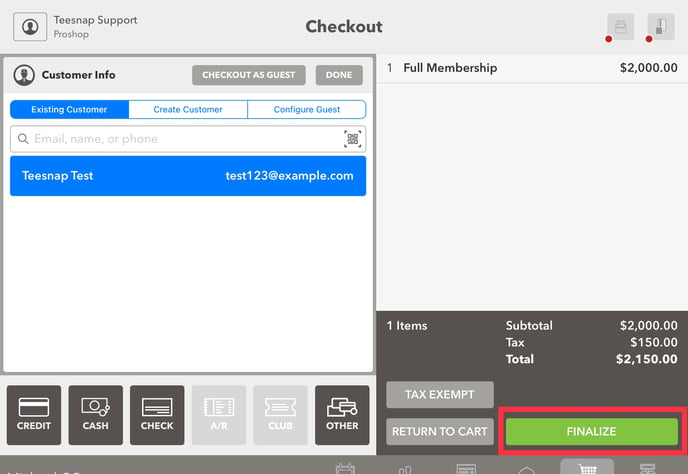 6. Returning to the customer dashboard and programs tab, you will see the purchased program in the customers account. Repeat these steps to add a program to a customers account.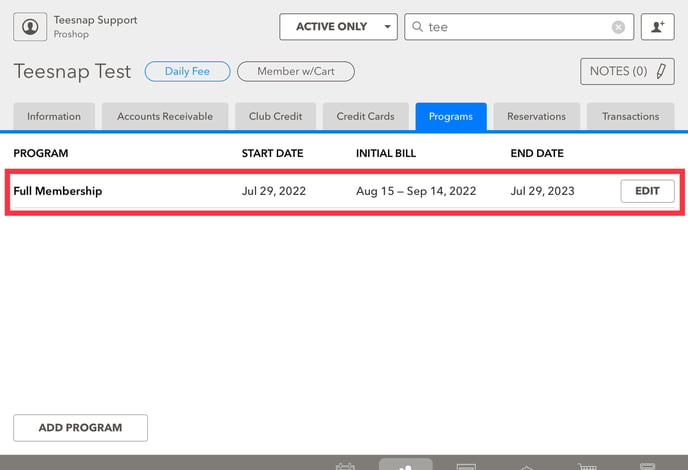 If you have any questions, please do not hesitate to reach out to Teesnap Support by emailing us at support@teesnap.com or calling 844-458-1032