How to Add a User Role
This article will provide a step by step guide on how to add a user role.
1. By opening the users page, you will find and select "Add" under user roles.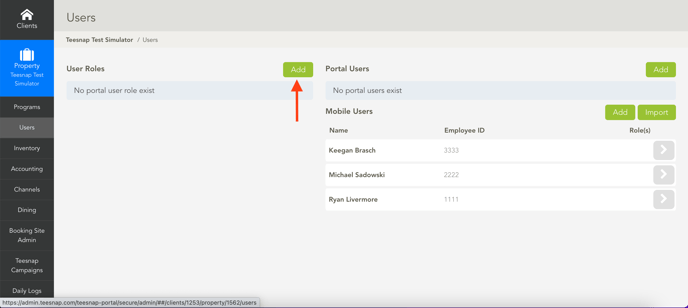 2. Name the user role. For example we will name it Admin User.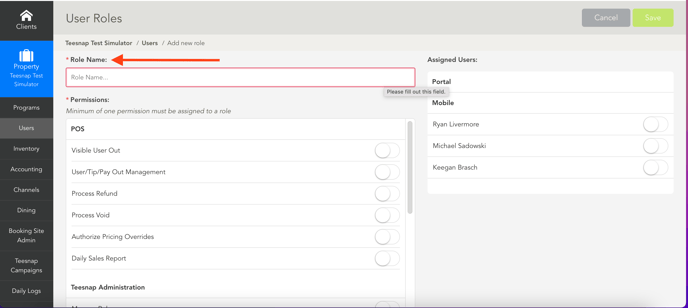 3. Select the permission you wish to grant. In this case being an admin user we will select all permissions.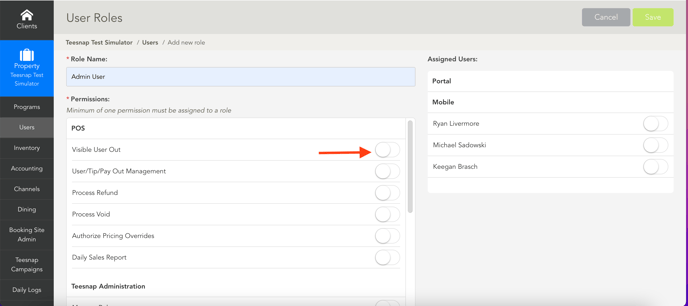 4. Once you have selected the permissions, select "SAVE."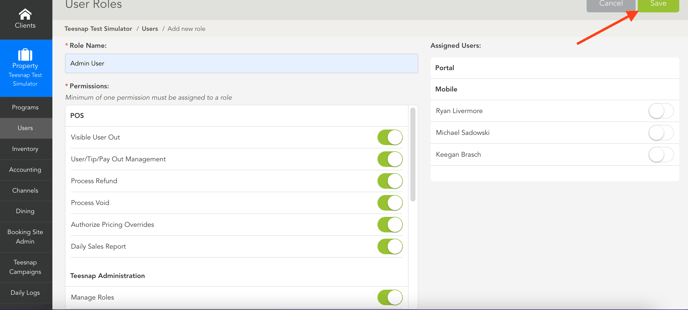 5. We can see the user role has been added.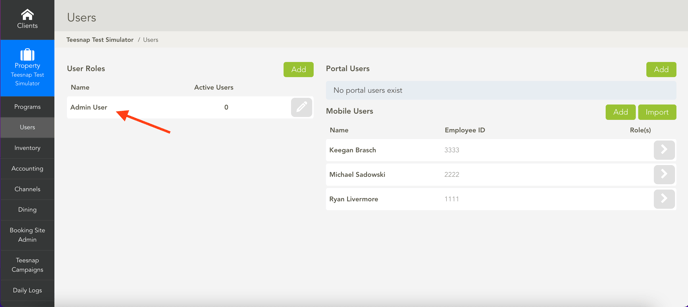 If you have any questions, please do not hesitate to reach out to Teesnap Support by emailing us at support@teesnap.com or calling 844-458-1032