How to Apply a Promotion to an Individual Item in a Tab
This article will show you how to apply a promotion to a specific item in a tab.
1. Select the item that you want to apply the promo to. We chose the Chicken Caesar Wrap.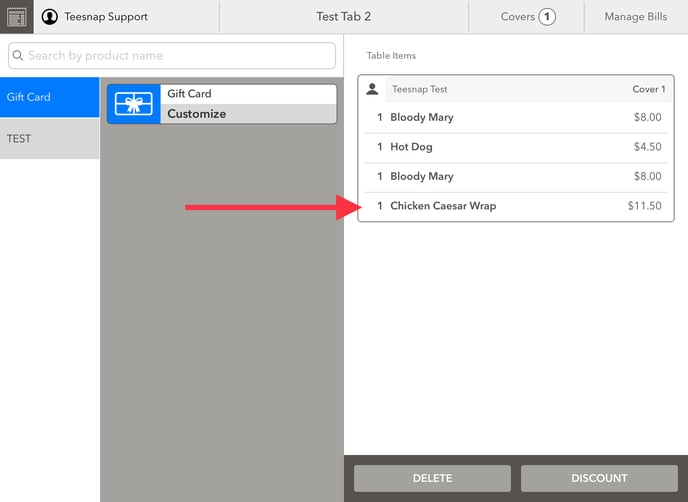 2. Click on the drop-down menu under promotion and select the correct promotion. In our example, we are using the employee 20%. Click APPLY to discount your product.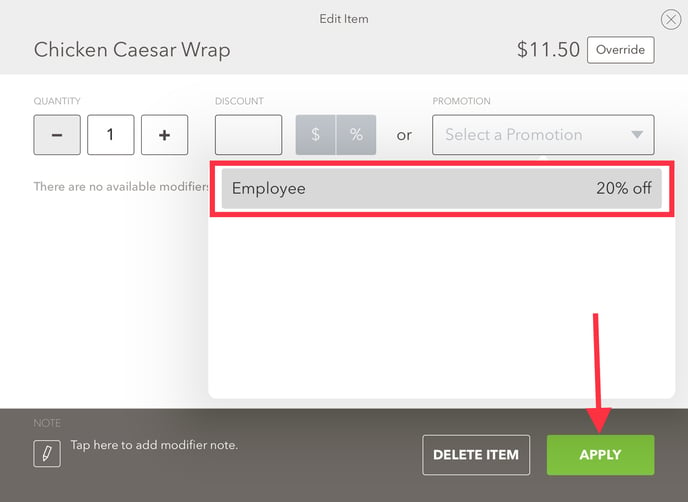 3. Returning to the tab view you can see the Chicken Caesar Wrap has been discounted. Repeat these steps to apply a promotion to one item in a tab.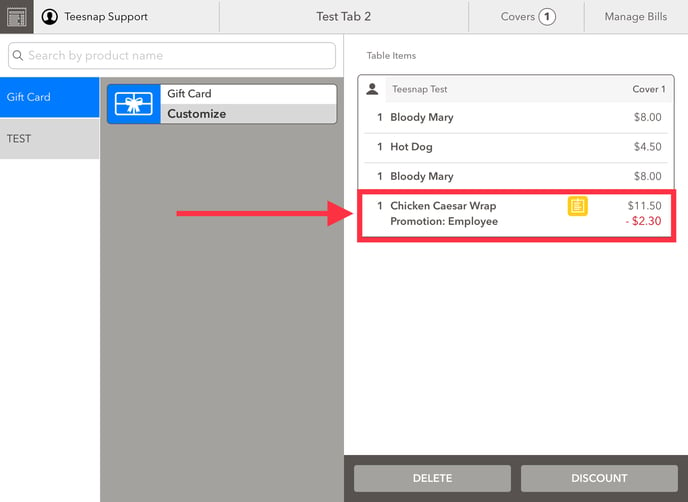 If you have any questions, please do not hesitate to reach out to Teesnap Support by emailing us at support@teesnap.com or calling 844-458-1032