How to complete a hard reset on the iPad
Follow the steps below to "Hard Reset" the iPad.
1. A hard reset can be easily completed by holding down the home button and the lock button at the same time for 5 - 10 seconds. If completed a white Apple logo will appear on the screen, and the screen will go black. After a few seconds, the iPad will reboot itself.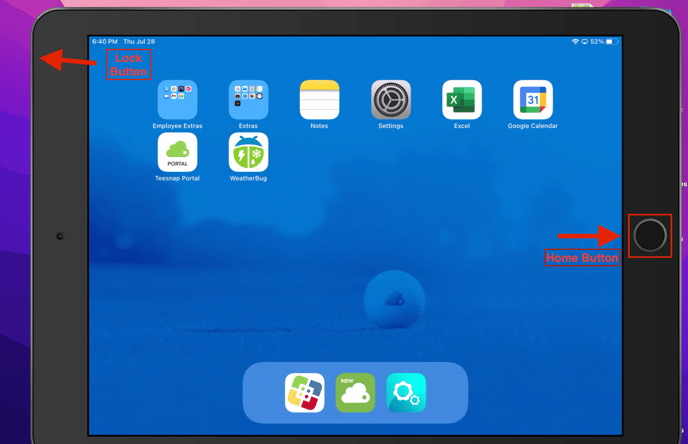 If you have any questions, please do not hesitate to reach out to Teesnap Support by emailing us at support@teesnap.com or calling 844-458-1032