How to Edit a User Role
This article will provide a step by step guide to editing a user role.
1. To edit a user role, select and open the "Pencil" button.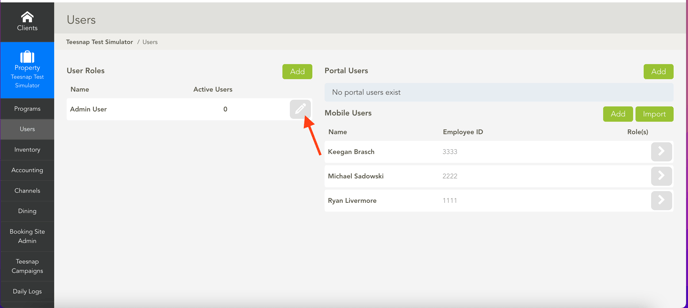 2. Select the permissions you wish to toggle on/off. In this case, we turned off - Authorize Tab Deletion.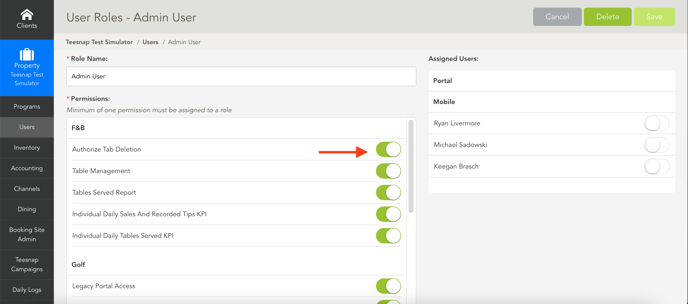 3. Once you have edited the permissions, select Save in the top right corner of the page.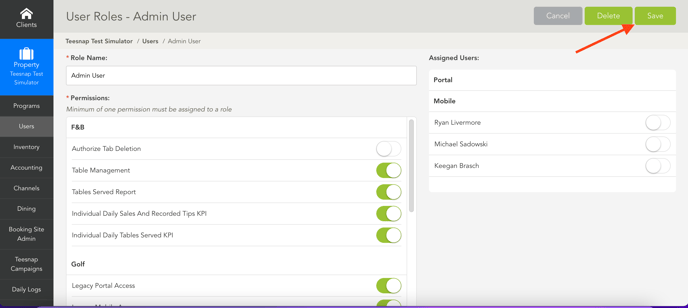 If you have any questions, please do not hesitate to reach out to Teesnap Support by emailing us at support@teesnap.com or calling 844-458-1032