How to Make a Group Reservation
1. Press on the first player icon in the desired starting tee time for the group, just as you would to book 4 players or fewer.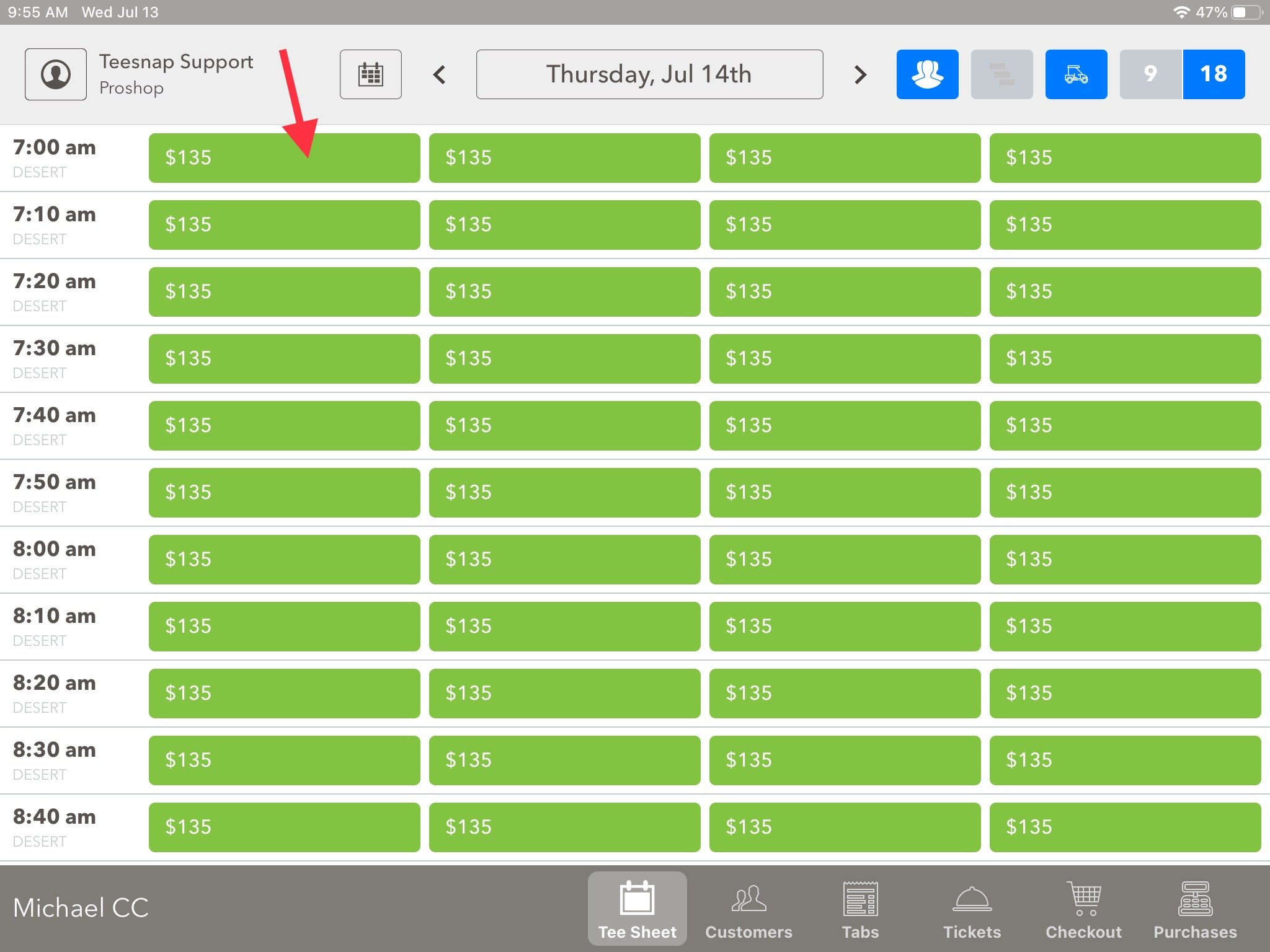 2. You will be prompted with the regular tee time reservation screen, this is where you will press the icon circled in red.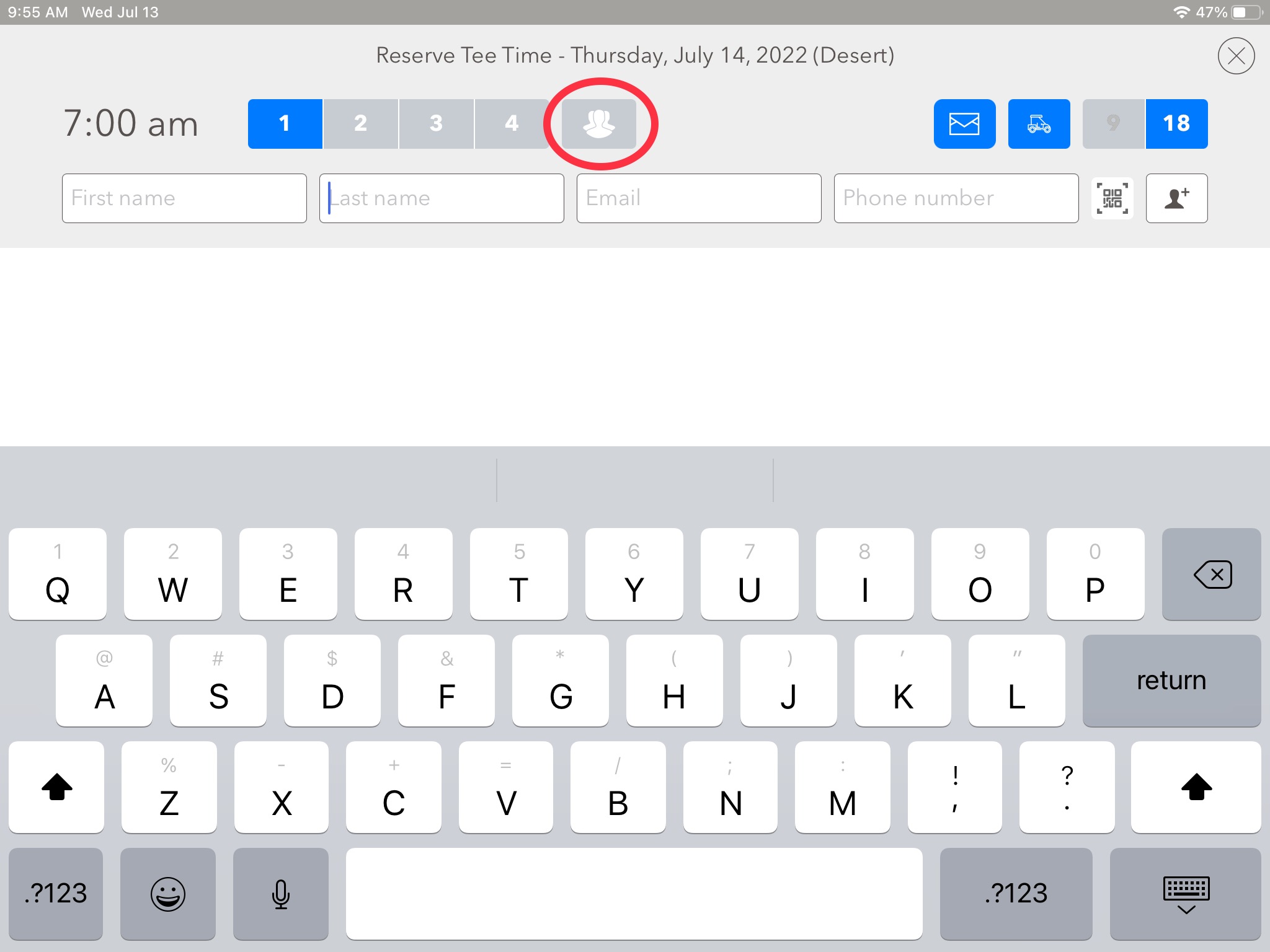 3. When you press this icon an extended reservation window will appear, here is where you will add the # of players, green fee, any applicable add-on fee, group name, and designation whether it's a tourney, league, outing, or open play.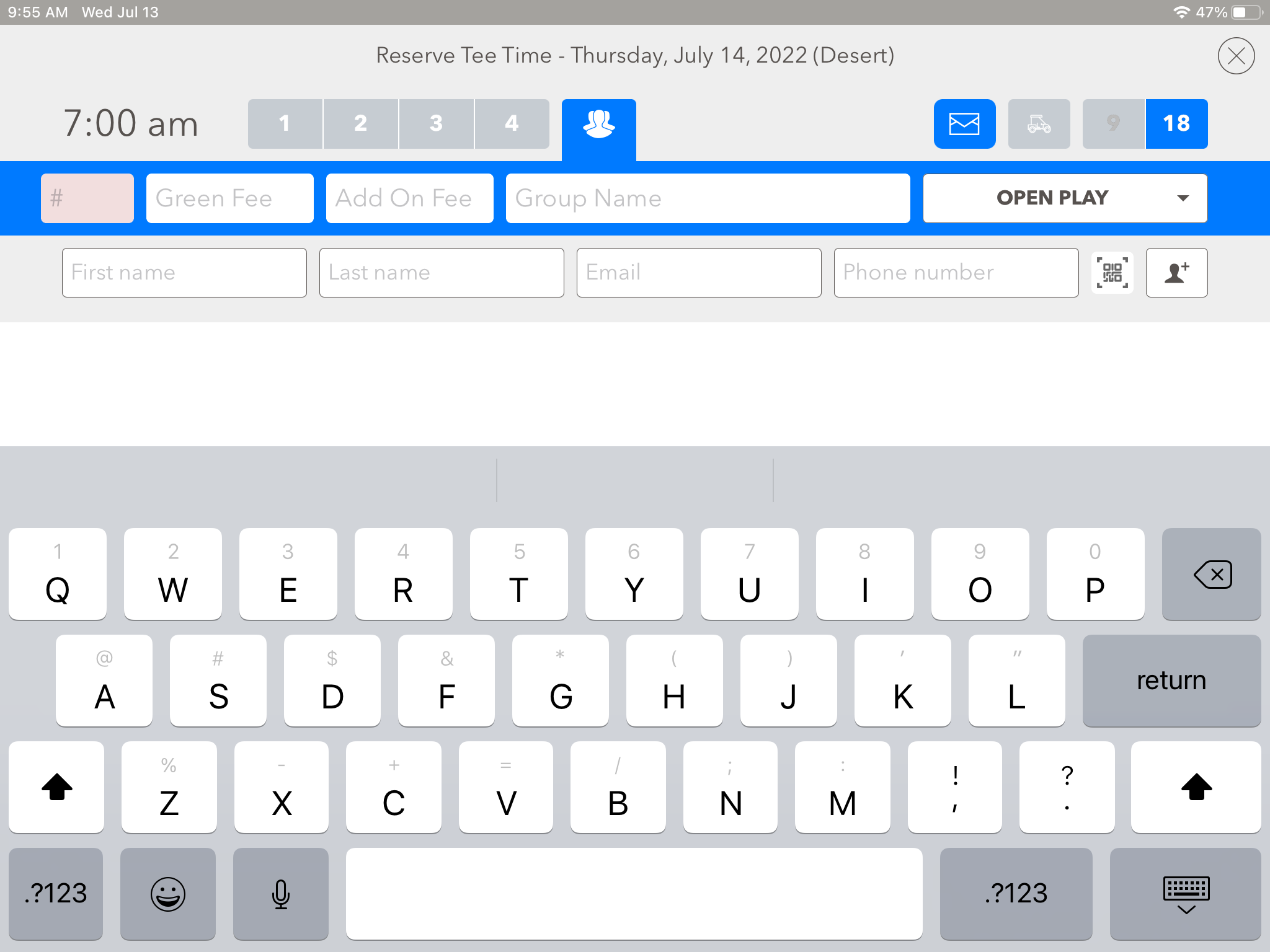 4. You will fill in any applicable information and attach or search for a "main" customer to book the group under. In the example below we used Jane Doe. After the information is filled in you will press the "Reserve" button in the lower right-hand corner of the screen.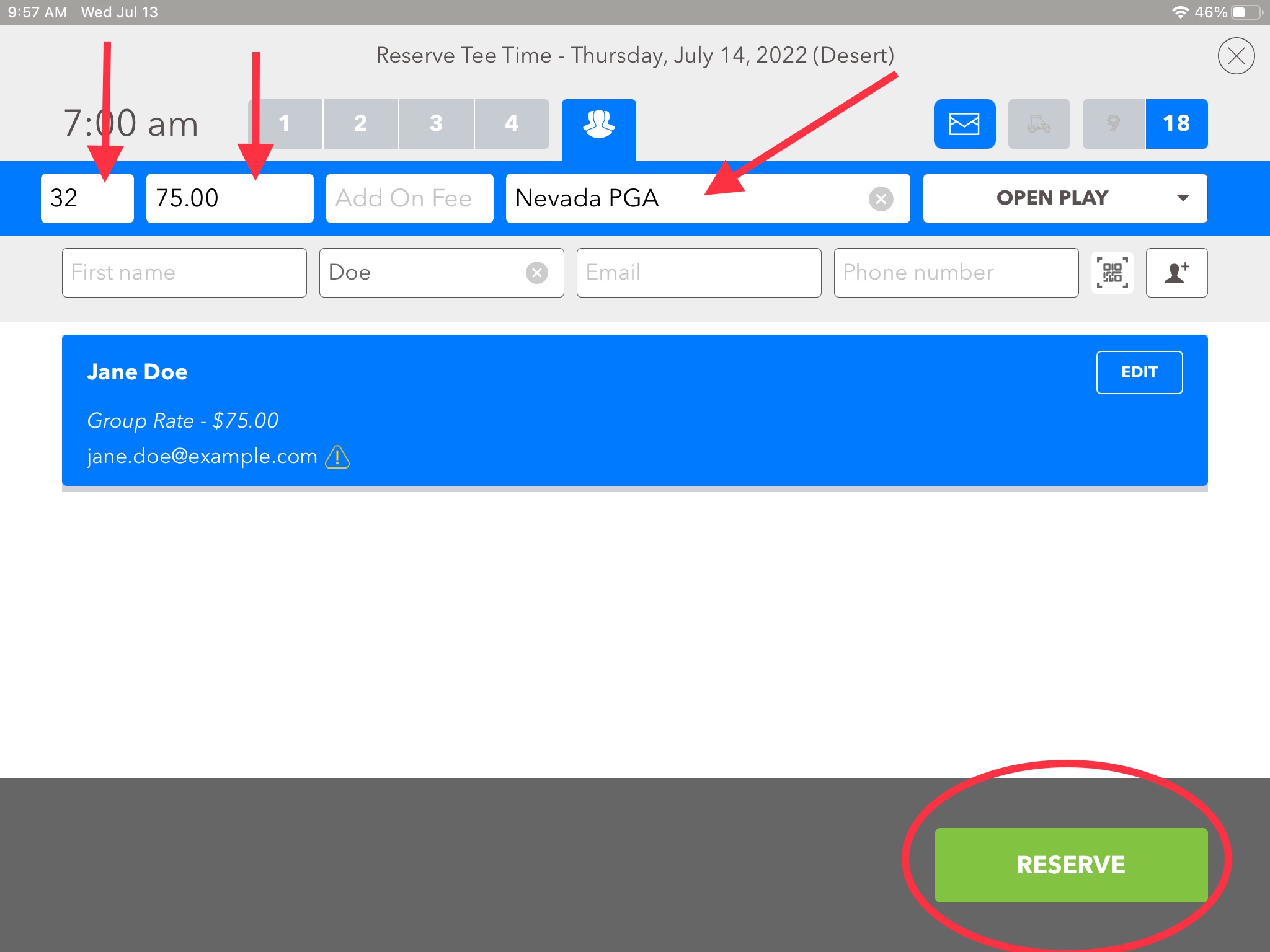 5. Your group reservation is now booked and can be seen on the tee sheet with the group name used during the booking.