How to Purchase Club Credit on a Customers Account
This article will explain how to purchase club credit on any customer account.
1. In the customer dashboard select CLUB CREDIT.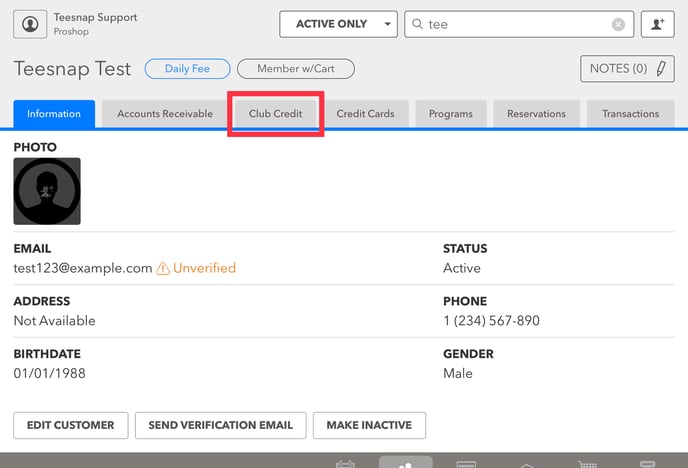 2. Select PURCHASE CREDIT in the lower left-hand corner of the page.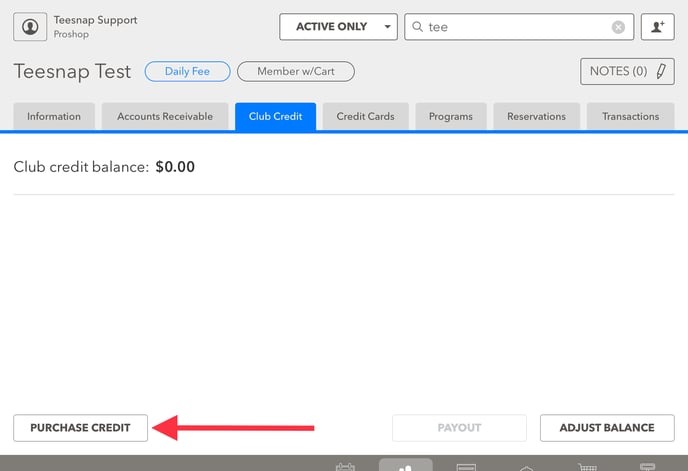 3. The purchase club credit window will appear. Here you will pick the method for your transaction (credit card, cash, check) and the amount. Be sure to click SUBMIT before proceeding.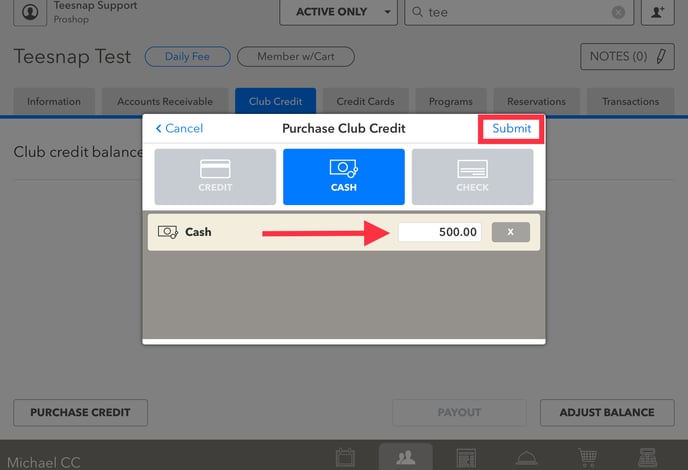 4. Your club credit purchase will be reflected in the club credit balance section as shown below. Repeat the above steps to add club credit to a customer account.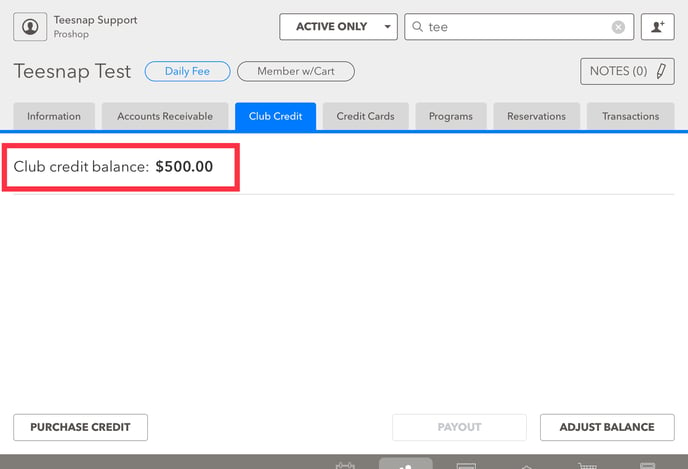 If you have any questions, please do not hesitate to reach out to Teesnap Support by emailing us at support@teesnap.com or calling 844-458-1032