How to Remove Players From an Existing Tee Time
1. To remove golfer(s) from an existing tee time, press anywhere on the reservation.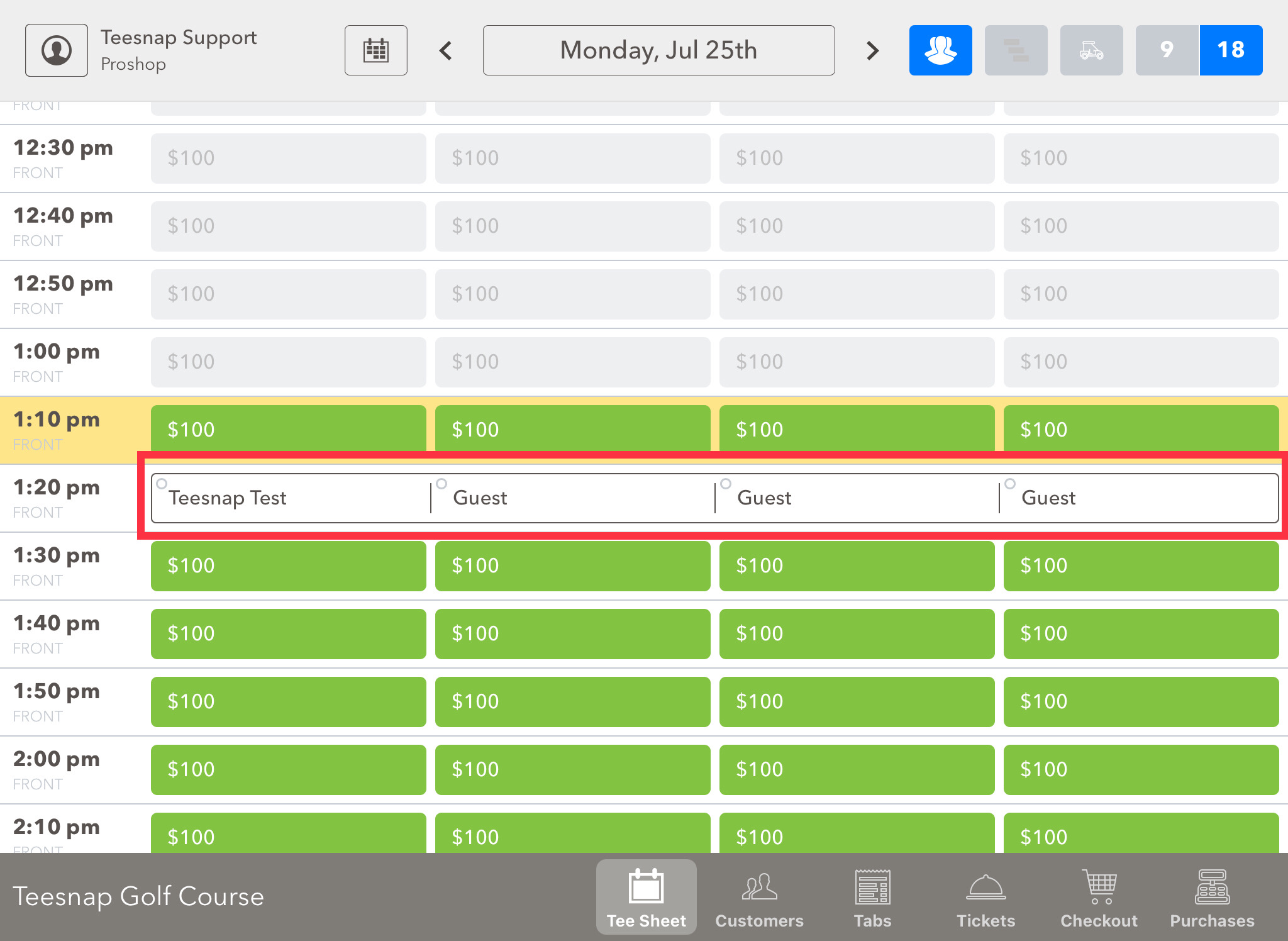 2. The reservation details window will appear. Here you will simply swipe left on the player that you want to remove and the options to add, change or delete a player will appear. Press delete to remove the player from the tee time.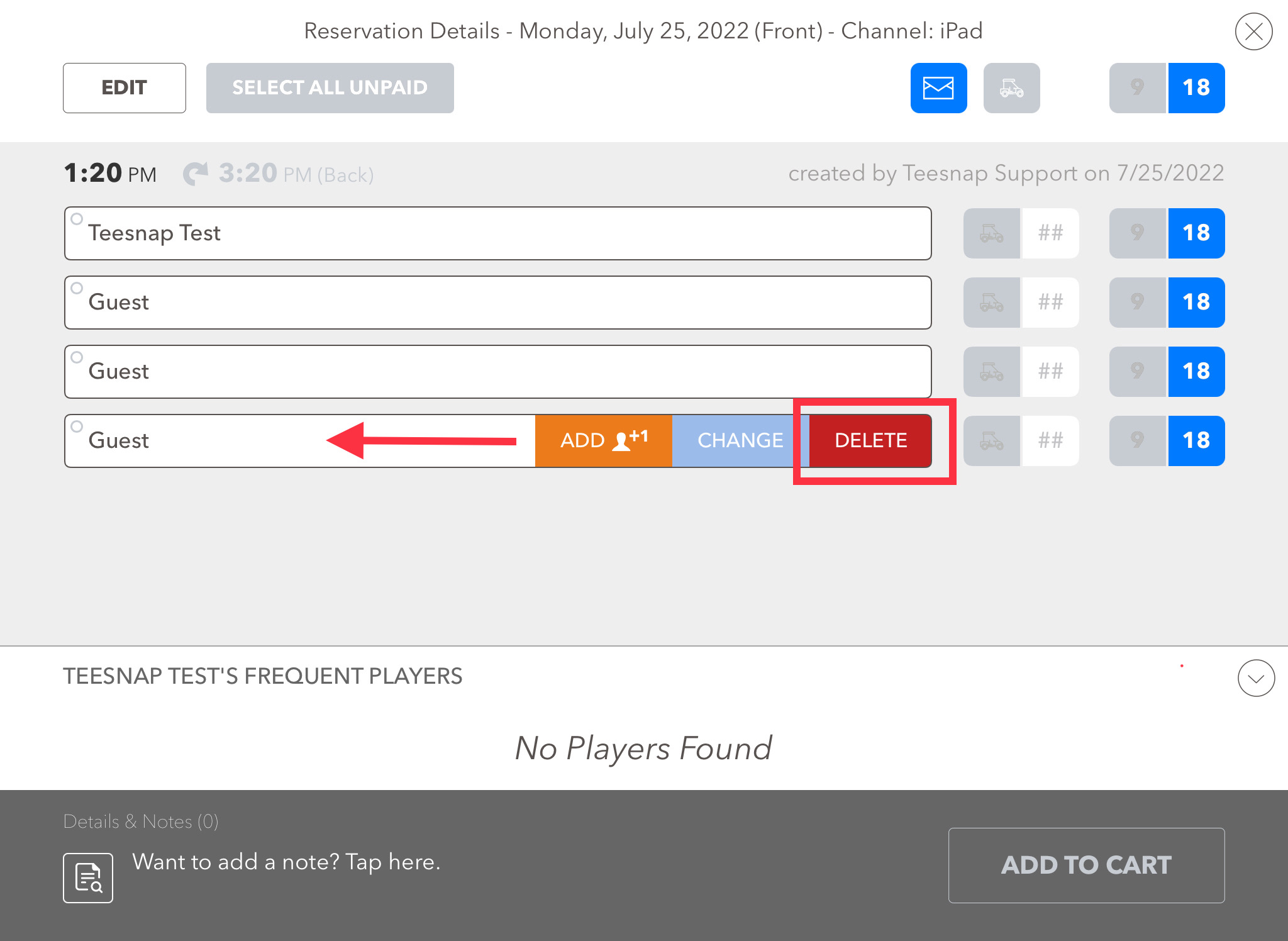 3. The updated number of golfers will appear. To return to the tee sheet, click the X icon in the upper right-hand corner of the page.
4. The 1:20 pm tee time is now reserved for 3 players. Repeat the steps above to remove players from an existing tee time.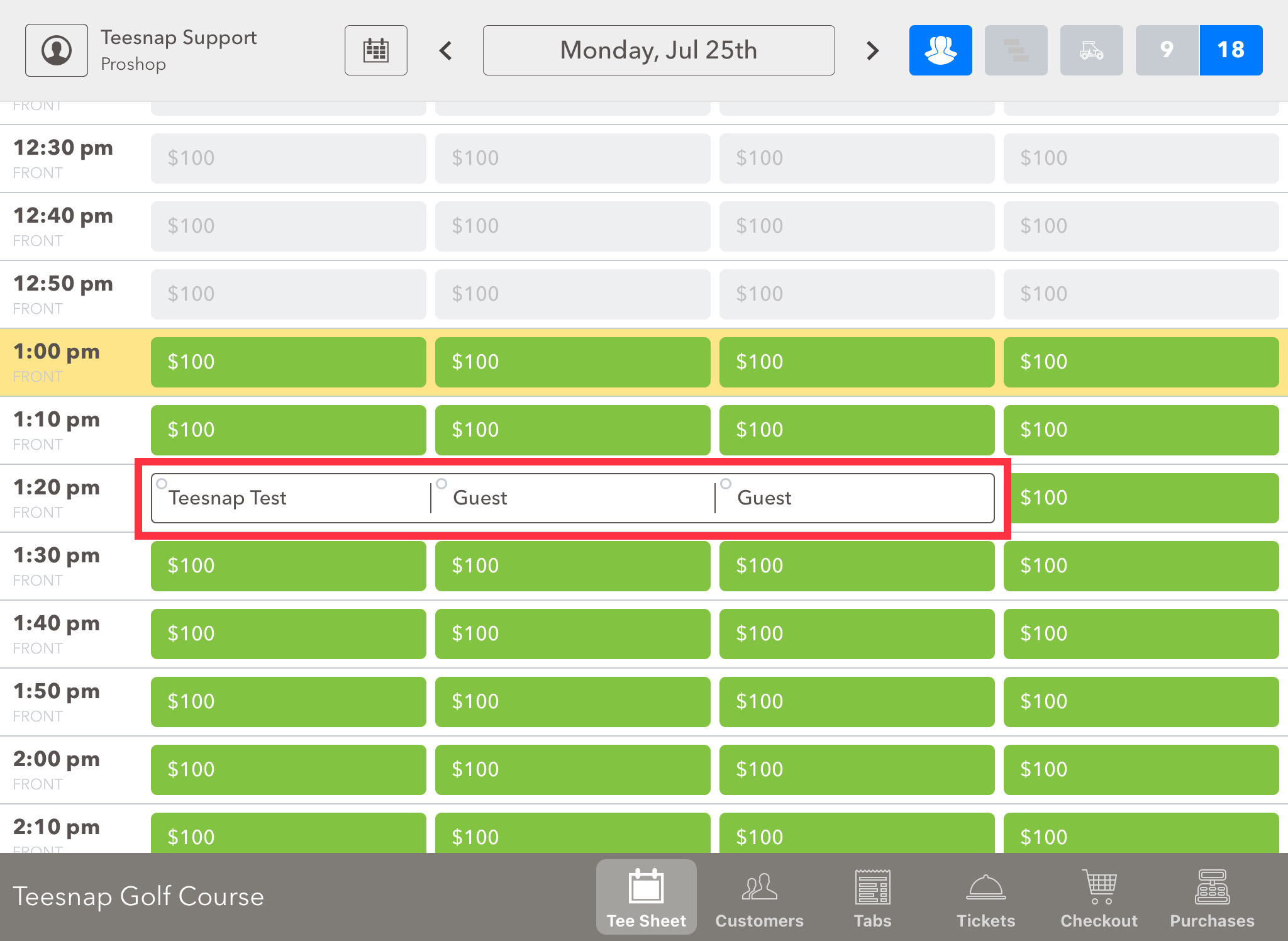 If you have any questions, please do not hesitate to reach out to Teesnap Support by emailing us at support@teesnap.com or calling 844-458-1032