How to Search for a Customer in the Checkout Screen
This article will explain how to search for a customer from the checkout screen.
1. In the shopping cart screen, fill your cart with the products that are going to be purchased. We selected the Cobra driver. Then click CHECKOUT in the bottom right corner of the screen.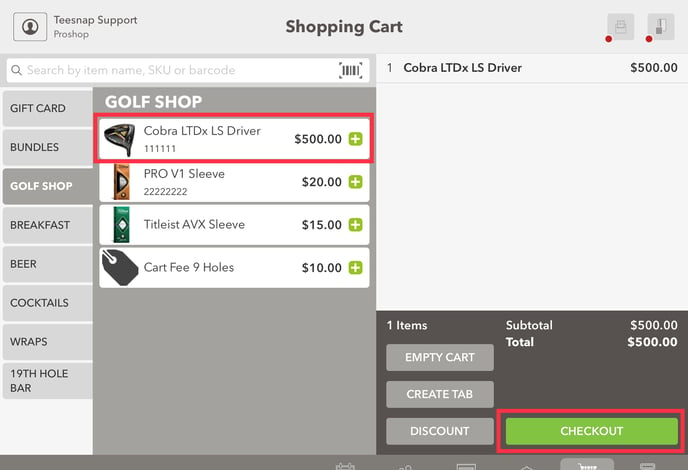 2. In the checkout screen you can search for an EXISTING customer. We searched "Teesnap Test".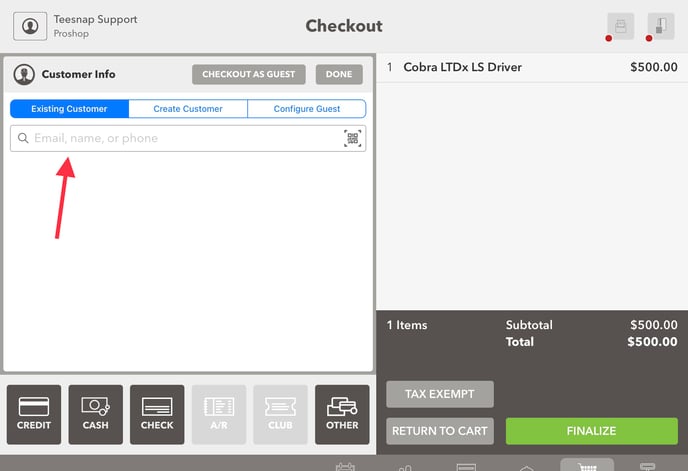 3. Your customer will now be displayed and you can finalize your transaction with this customer tied to the purchase. Click FINALIZE to process your transaction.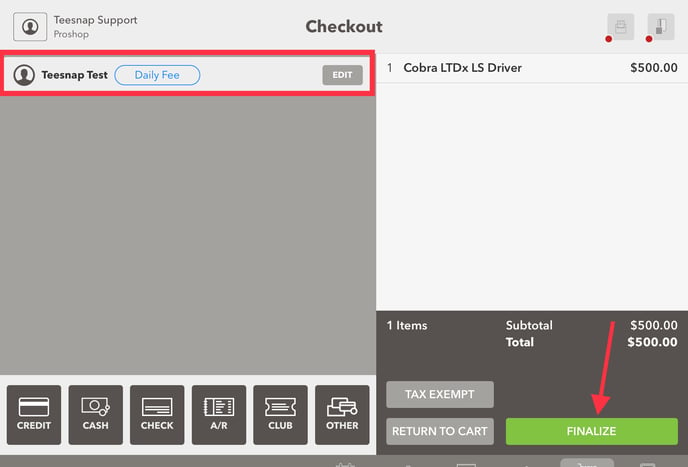 If you have any questions, please do not hesitate to reach out to Teesnap Support by emailing us at support@teesnap.com or calling 844-458-1032