How to Tax Exempt a Sale
In this article you will find a step by step guide to making an item tax exempt.
1. To make an item tax exempt, add the item to your cart, and click "Checkout."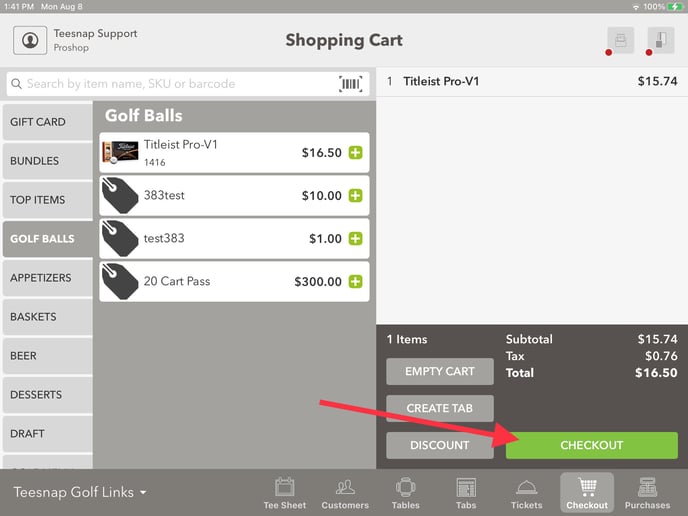 2. Once in the checkout screen you will see a button called "Tax Exempt."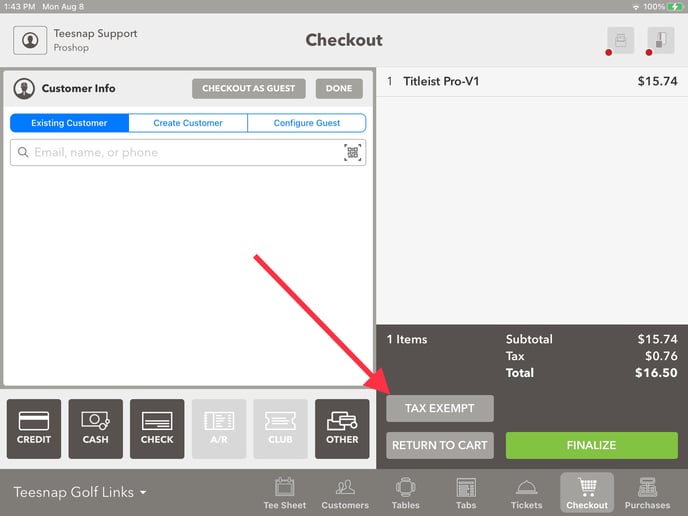 3. If you click on the tax-exempt button an error will come up. You MUST select a customer first.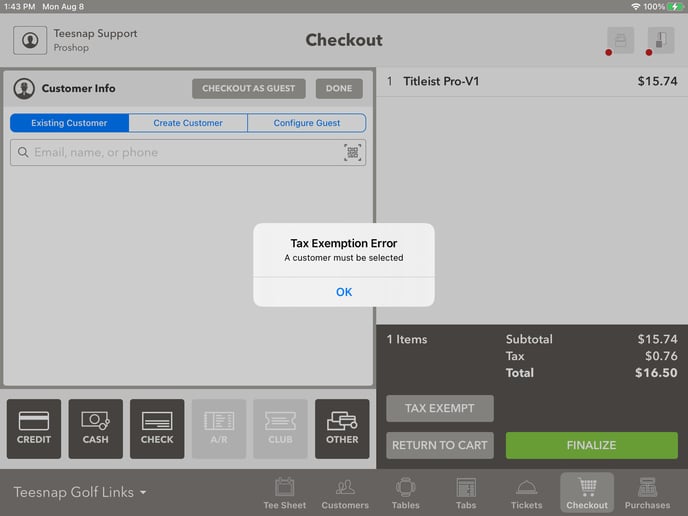 4. Search a customer.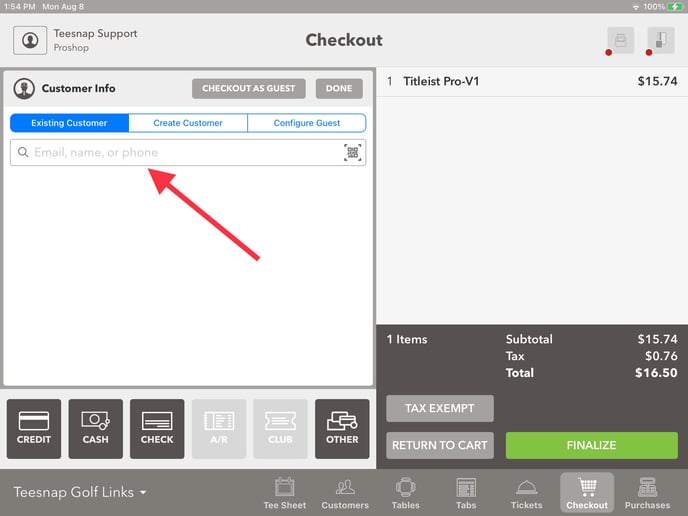 5. Once a customer has been assigned to the checkout screen, you can now select "Tax Exempt."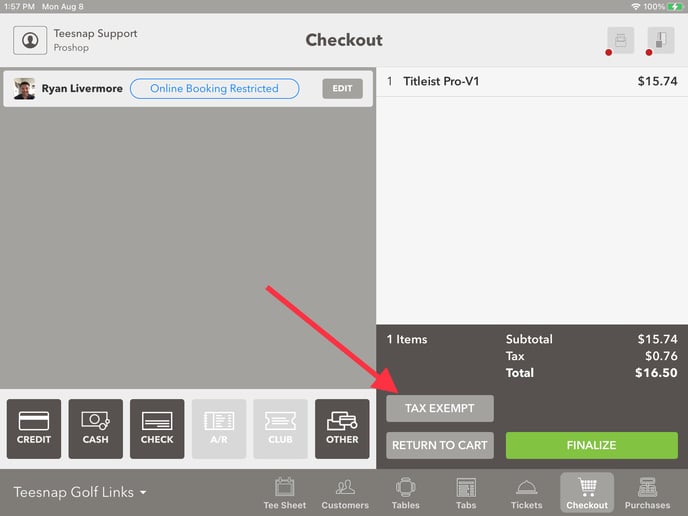 6. Enter Name, Ryan
7. Select "Apply"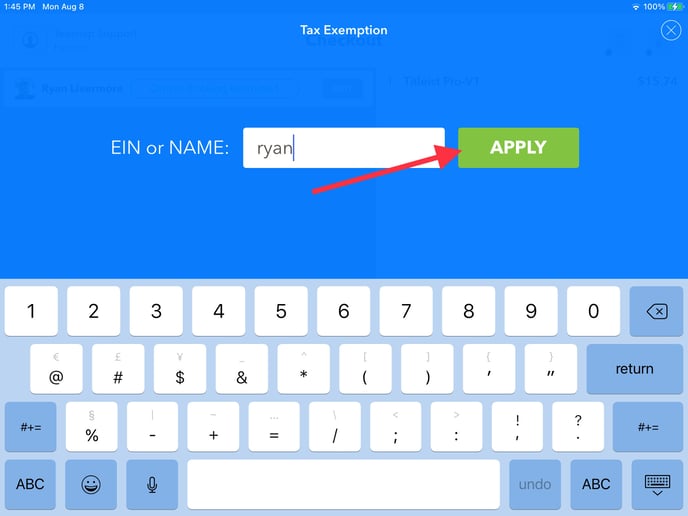 8. We can now see the item has been "Tax Exempt."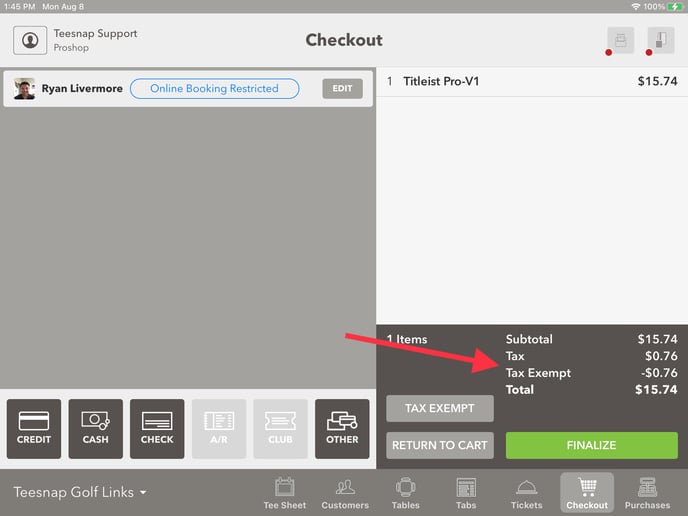 If you have any questions, please do not hesitate to reach out to Teesnap Support by emailing us at support@teesnap.com or calling 844-458-1032