How to View a Live Employee Report
This article will show you how to access the live employee overview report for the day.
1. In the tee sheet, select the user icon on the top left corner of the screen.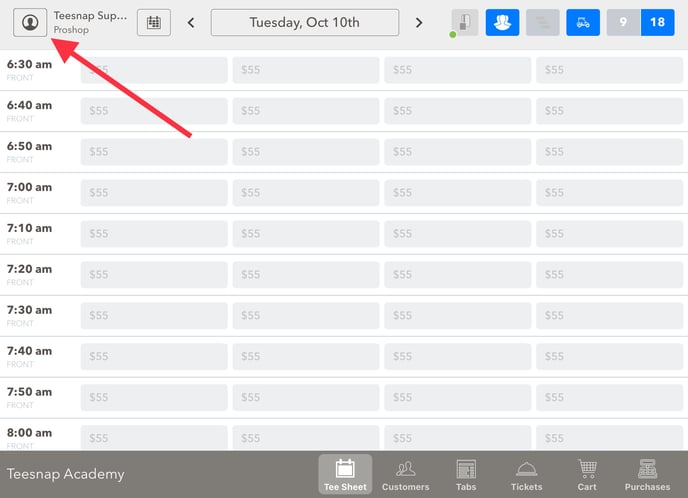 2. In the drop-down menu click REPORTS.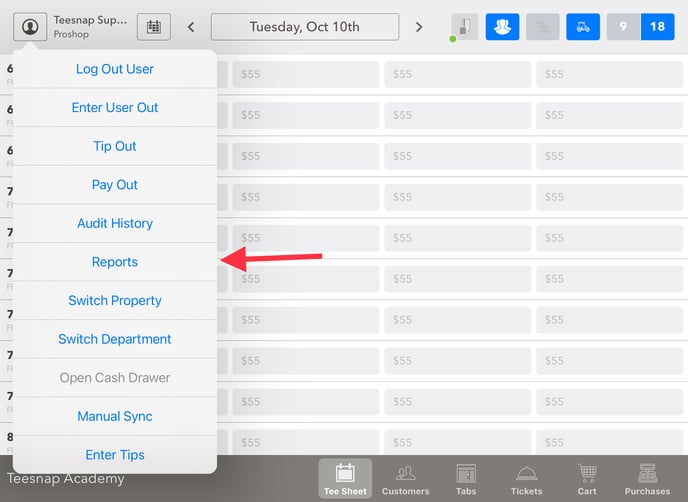 3. Select the employee tab. A live employee report will load here. In our example "Michael Sadowski" had $391.39 in total sales. This report is going to populate for the employee who is logged into the iPad at that time.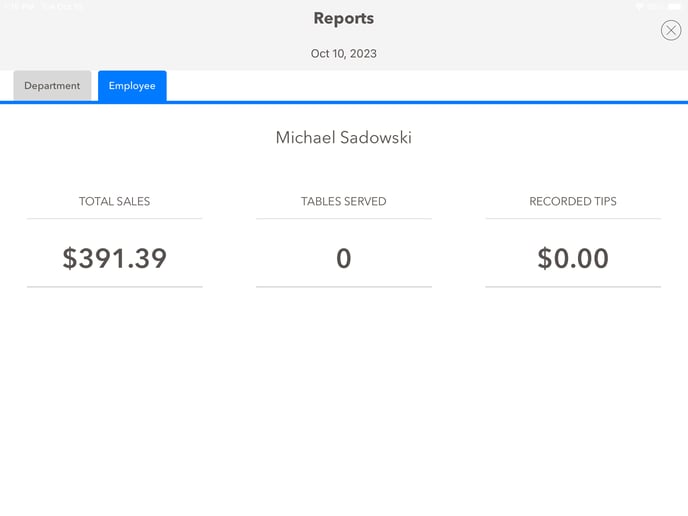 If you have any questions, please do not hesitate to reach out to Teesnap Support by emailing us at support@teesnap.com or calling 844-458-103